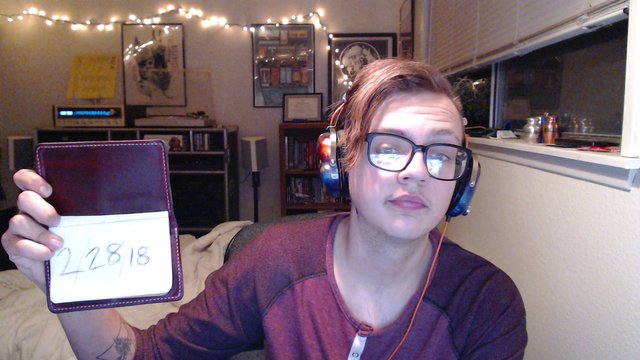 Hello! My name is Colton and I live in Bend, Oregon, United States. I work in the 3rd wave coffee industry and have for the last several years. In my off time I'm typically camping/backpacking, practicing (amateur)photography, and of course gaming/streaming;). I'd like to give a huge shout out to @treflo and @uhatgaming for helping me get my start here on steemit and dlive. I got my first gaming PC back in November and those two being long RL friends suggested I start streaming my sessions, so I did!
It is insane how quickly I became so fascinated and involved I felt within my first week of streaming, who would've thought that I could produce content that others might watch and even enjoy? I certainly didn't when I started. After my first payout I was hooked, I invested all of it back into my stream buying a webcam, mic, lighting , etc. I've never been payed anything for something that I created and it was genuinely a phenomenal feeling. Since then I've been able to use this platform as a way to pay off medical/dental bills and invest into hobbies I would've never thought I could. Even in real life I just feel better being able to put out consistent content that is consumed has helped me with depression, social anxiety, and given me a huge confidence boost.
My goal on DLive is to consistently put out the best quality content I can while trying with everything I can to improve the very content I put out. Anyways, that enough about me lets get to the giveaway!
I'm giving away 10 SBD to the person to guess the closest to a pre-selected number between 1 and 2000!
Rules:
*Comment a number between 1-2000 it can't be chosen yet.
*Only one comment per person!
*You do need to be following me to qualify for the contest
*Resteem this blog post
*You don't have to up-vote to qualify but it would be greatly appreciated
*The winner will be chosen 03/06/2018