Hello steemians,
So today i decided to post my introduceyourself on SteemIT.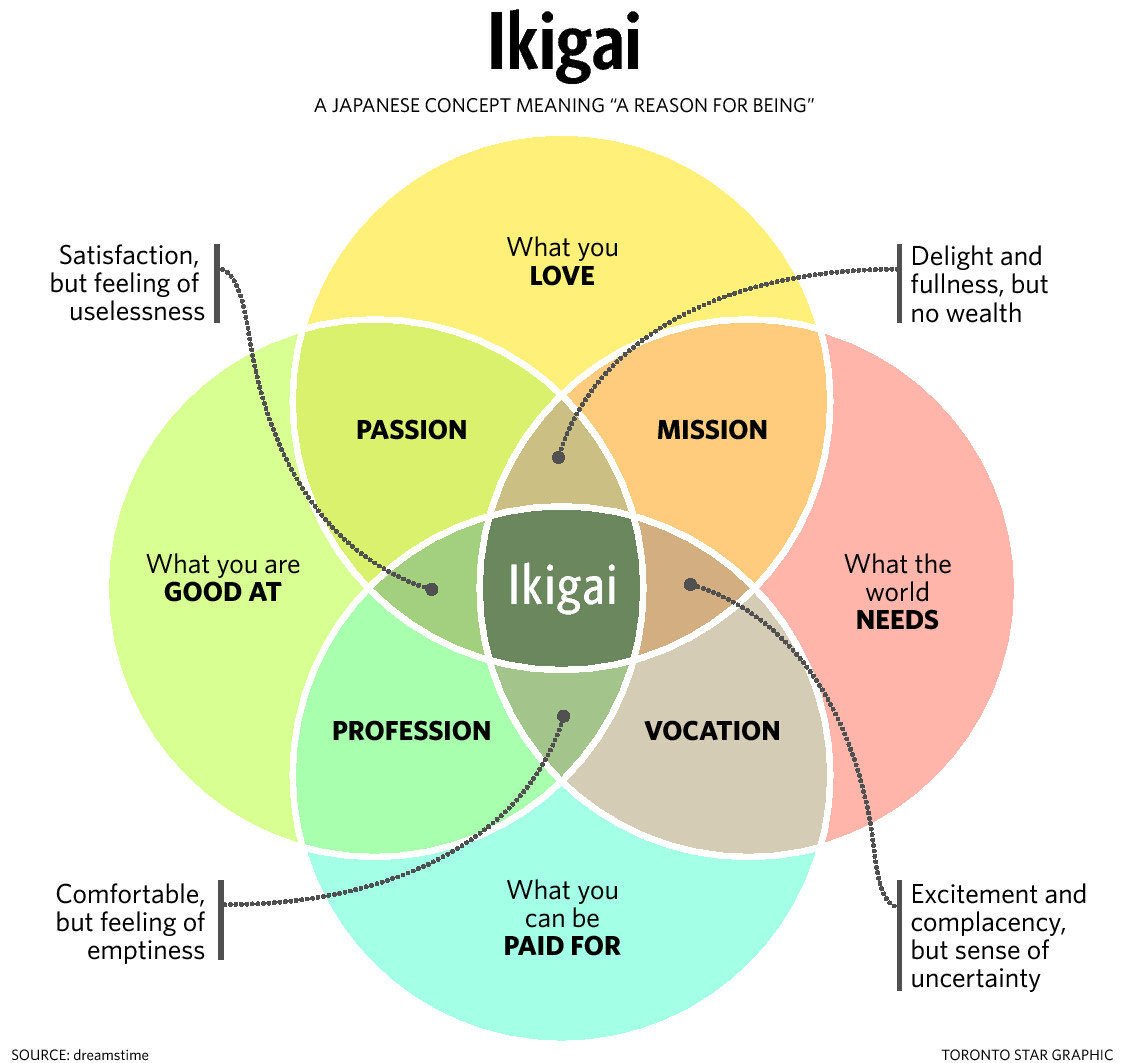 I live in Canada( and I love Canada, eh) and i'm from eastern world.
Developing software is my profession, whats yours?
So you know what i'm good at and for what i'm paid for
I'm in the journey to identify what the world needs and please share your thought if you have found out.
I love to share my thoughts with others. Recently i have been interested in different philosophies around the world. Would be interested in knowing which philosophy you follow.
So i would love for Steemians to give me a brief details about their likes and specifically their Ikigai. Hope the picture about Ikigai is self-explaining
In exchange for your time and effort, I am going to reward the top 10 posts and upvotes by following them forever and i will be voting on a post a day for 7 days.
I will also resteem the post of the top 5 votes.
Hope its a win win situation for us all
Lets help each other get our Ikigai out there for others to see!
Rules:
Original content!
Reputation must be greater than 25.
Account must be at least 1 month old.
No limit to the size of the post.
Contest ends 8th February