Greetings to all.
Today is the 7th of June, 2018.
I'm in Kiev. A couple of weeks ago he took a tiny room in a communal apartment.
I am 32 years old.
The posts of this blog will be devoted to programming, searching for ways to benefit other people, wordpress and - a detailed description of their experiences, mostly internal events.
I have an unorganized life.
I for a long time "left" the programming, but eventually realized that it seems like this is my way out into a normal life ..
Extraordinary adventures of a cow
A couple of weeks ago I saw a children's toy at the festival and bought it for half a dollar. And I liked it - I started photographing it against the background of different places in Kiev.
It's like "Extraordinary adventures of a cow". I will post these photos in my posts. And they will complement them.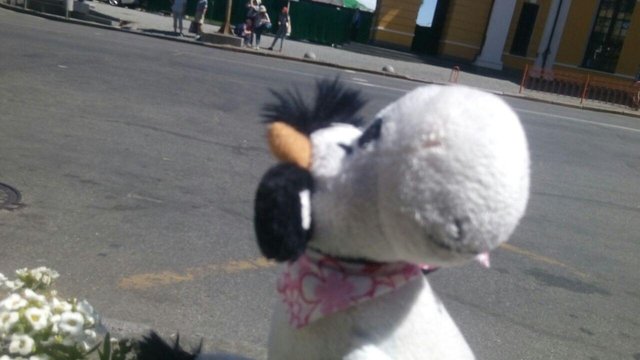 PURPOSE
My dream (PURPOSE?)
this year to find HOW I can benefit
and build income.
Apparently this is programming.
It fits well, because I'm not used to the place of residence.
This is relevant in the world and I like programming!
In the title you can see "out of the crisis". And these are not empty words.
Because now I live in a communal flat where I can not live physically. I have a lot of internal conflicts, and various internal fears.
I have a shortage of money, I can not bear to live where I live, I feel lonely.
And at the same time - I like programming, I like to write and write.
I want to start issuing this material "out".
I often abandoned my projects, and so I'm afraid and now that I'll give up.
Or that I will not succeed.
However, I have few options, because there is already a "critical need" - I need to urgently get out of that state of both internal and external, which I have driven myself.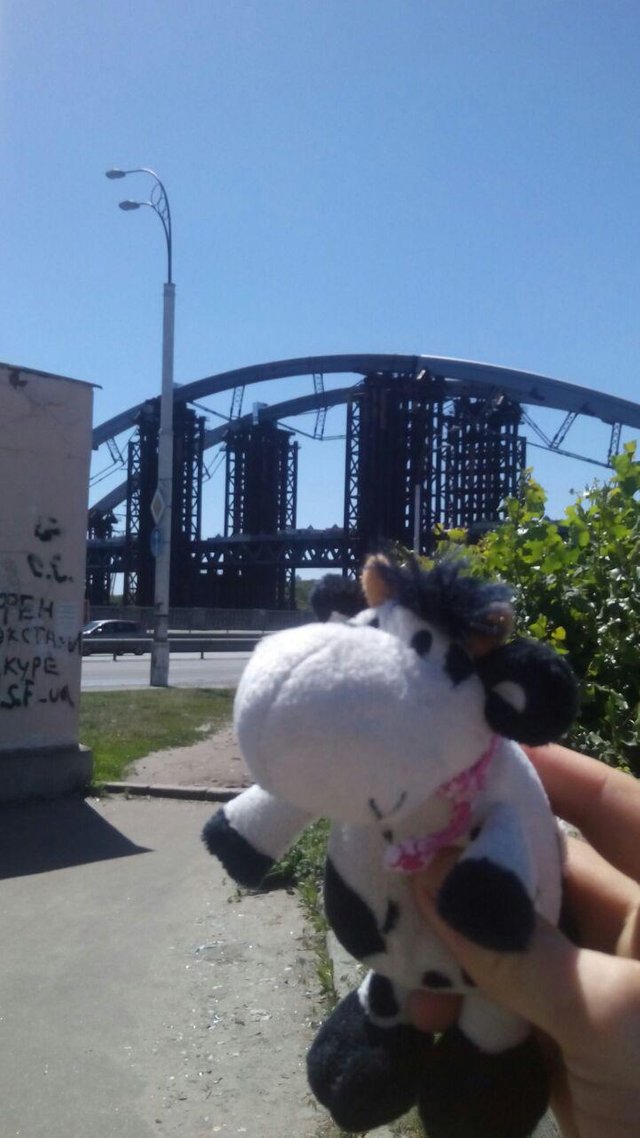 MY BLOG
Yes, it's strange enough, perhaps, a name. Moreover, I want to eventually travel the world.
But .... it's better not to start out better than not to start at all.
I will look for options to be useful to society. In particular, with the help of programming and WordPress - I now again study programming to improve my level.
And I will ask for help from the commune to find orders for programming and wordpress, or perhaps in some other way to be useful and earn money.
To my life changed, in fact - it will be enough to find a way to earn $ 20 per day. And this will significantly change my life for the better.
And it's ... quite real.
So ... I'm very attentive.
THE IDEA OF SUPPORT OF BEGINNING PROGRAMMERS
In the book of the billionaire Rockefeller it is written "Unselfish goals lead to success" (after all, so it is written?). And just the goal of earning money is not enough for prosperity.
What idea do I have?
Help other people who are in the same situation as I am now.
In Ukraine, where I was born and live, there are many (a huge number of people) who simply survive. And they try, and it's very hard for them, it's hard to hurt.
If you find an opportunity to earn with programming, and the STEEMIT community can be that support - which will help novice programmers. Since the process of earning it does not begin from the first days of studying programming. It may take many months, six months or a year to reach a sufficient income.
And STEEMIT is the ideal environment to support novice programmers.
How do you think?
Please, if you have read - write your thoughts about the idea of ​​supporting novice programmers.
And also about my idea of ​​writing my blog openly, telling about myself and my internal processes.
I will publish my own pictures of the cow.
This is my idea: "Unusual adventures of the cow" :)
If there are errors in the text - please write me about it.
And of course I very much ask for the upvotes. Resteems. And please follow me.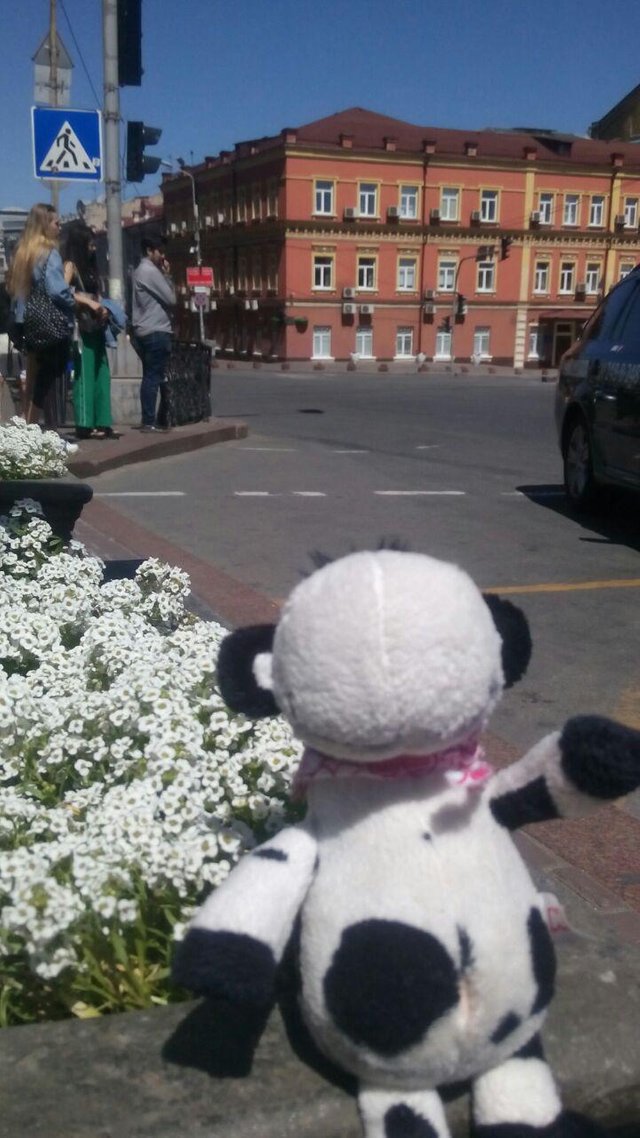 I will post my records regularly. I have accumulated a certain amount of them and I will post them right away, and then I plan to write an average of 40-60 posts a month. Perhaps some days pass, and some write 2-3. And tell you about your life, successes and failures.