Okay… It is time to introduce myself…
My name is Zoltan and I am living in Spain now for 7+ years…
I had computer shop business for several years, but when I left for Spain, I step out from it, and change my biz from offline to online... My primary online job was reselling domains and hosting (shared, dedicated)… Beside that I've got into websites, google adsense (when it was worth of doing), link selling, etc. tried a lot of things in general…
My crypto adventure started when BTC was around $400-500, but I sold it when price dropped to around $200… lool… Few years after that, I have got into it again through ETH mining in early 2017… After the crash, I was mainly HODL and little bit trading… All 2018 and 2019 I am exploring for crypto gems.. :)
I have found STEEM few months ago and I am now here… I can say that I have found my new family here in SteemSavvy community… and I would like to thank them for warm welcome, especially to:
SteemSavvy leader @jongolson, old wolf @richardtaylor, @pixiepost, @ericburgoyne, @mytechtrail and all other great people from STEEM and Discord channel...
I am very grateful for meeting these wonderful people and I am happy that we will continue our journey together!
I am still unsure about what will I post here on Steem, but it will be probably about Cryptocurrencies, STEEM dApps and STEEM in general, maybe some Linux tips (common problems / solutions), amateur photography, etc...
Sending random photo taken few days ago from Mediterranean Sea to warm up my friends from another side of a pond.... :)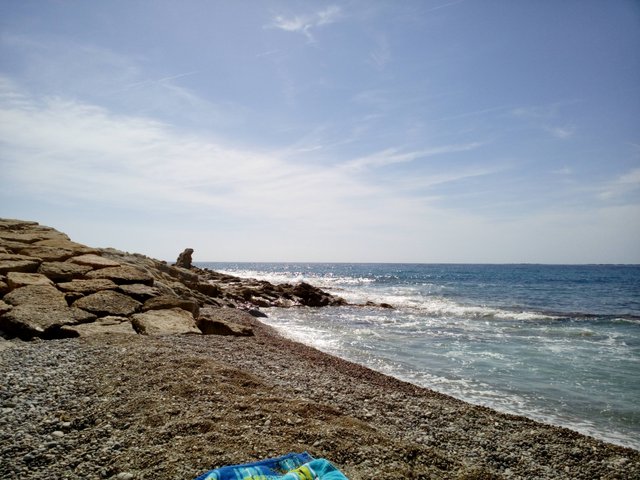 Thank you for your time... Cheers!!!
.:. .:. .:. .:. .:. .:. .:. .:. .:. .:. .:. .:. .:. .:. .:. .:. .:. .:. .:. .:. .:. .:. .:. .:. .:.
Don't forget to follow, resteem and browse my steempage to stay connected with all the great stuff!

Join SteemSavvy.com and Discover STEEM Blockchain