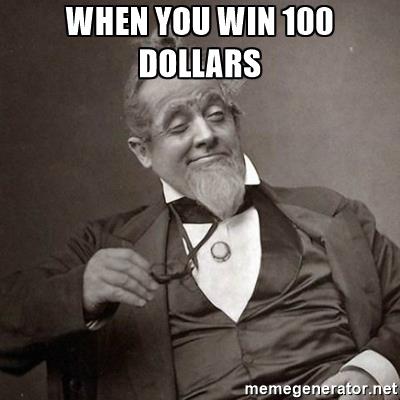 source
What?
Hello folks, I am new on steemit so instead of a regular #introduceyourself I thought I'd show a little love, since I enjoy seeing smiles on people's faces! So yes, I am giving away $100 and it could very easily be you :)
Why?
Well, it's simple I need your help! We are expecting a newborn baby very soon and are totally stuck for a boy's name! We are so confused which name to choose and time is ticking! So I am reaching out to the Steemit community to help us pick a baby boys name :)
How?
All you have to do to qualify for the 100 bucks is:
Send a comment with your suggestion for a baby boy's name and the name (comment) with the most upvotes after a week will win!
Remember to follow me and like my post to qualify
The Winner?
The most upvoted comment will be the winner :)
Good Luck all and Thank you!
P.S. I really like 4 letter names :p
Cheers,
Pete