Introduce Yourself : Your new Steemitan Friend
Hi everyone fellow Steemitans from all over the world!
So this is it, My very first post here in steemit community.
Thanks to my good friend Engr. Juls Tamban(@julstamban) for introducing me this new social platform where everybody can share their feelings and thoughts and contribute to a new and meaningful way of posting.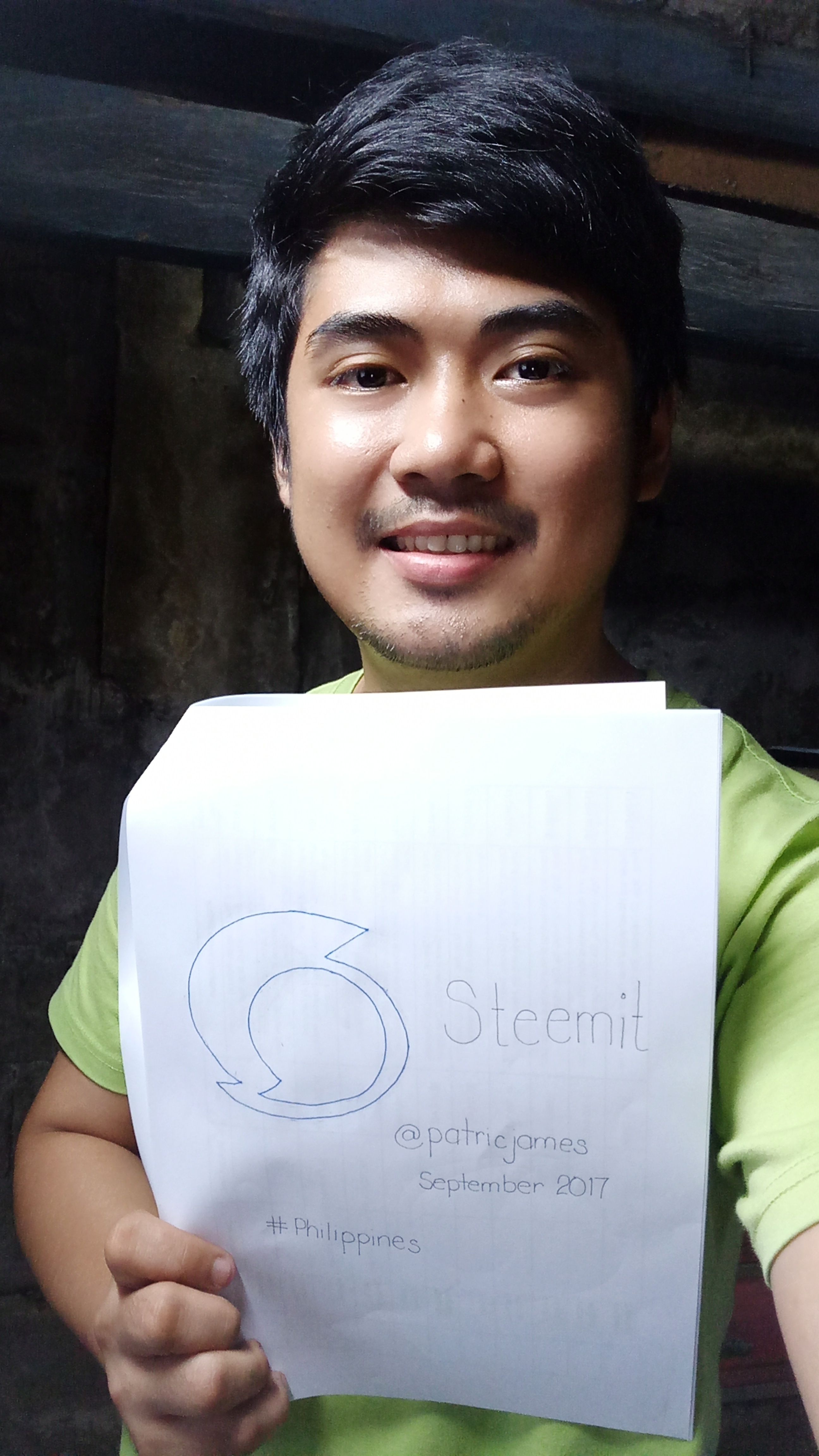 Let's start introducing myself hahaha(Evil laugh)
I'm Patric James Fernandez from Philippines, 26 yrs. of age.
I'm a Civil Engineer,Theater Artist, and Musician.
I've performed several times in theater acting back when i was still in College.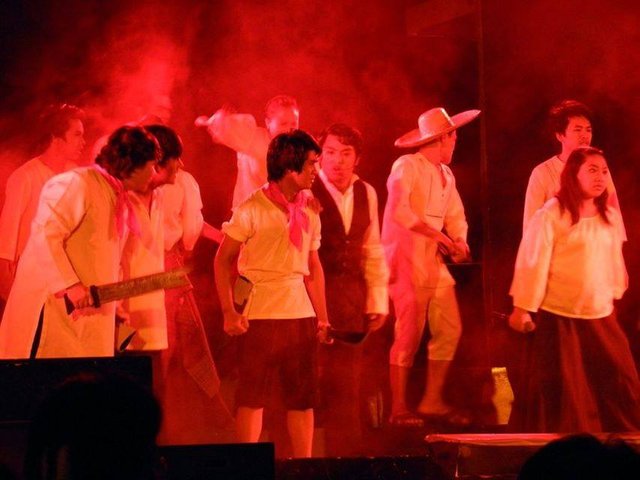 I'm also a Badminton Lover since my childhood and up until now i still play this game.
I love this game because it's simple and can be played by any age. I remember my experience getting beaten by elderly players, it was very frustating because their very clever at the game.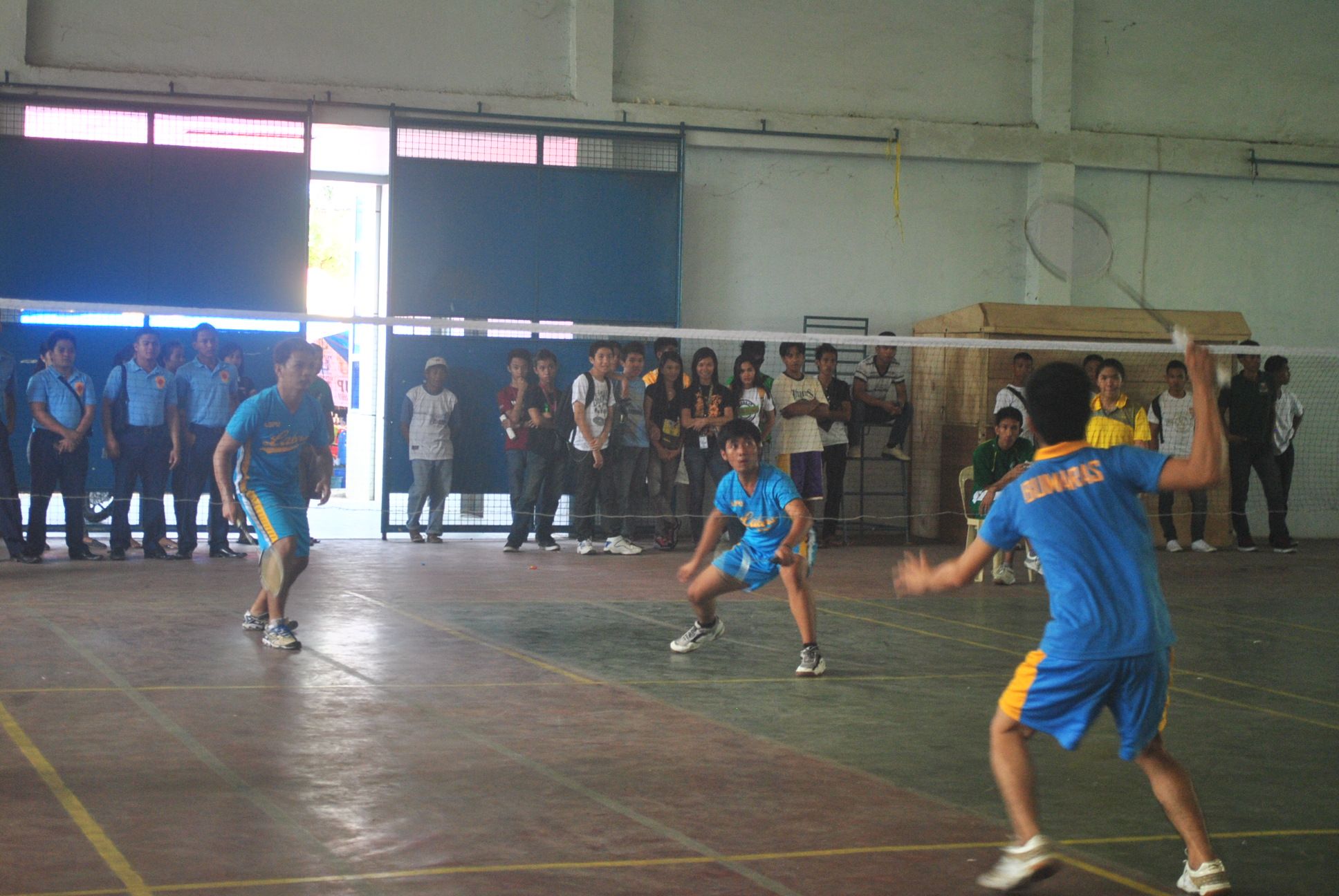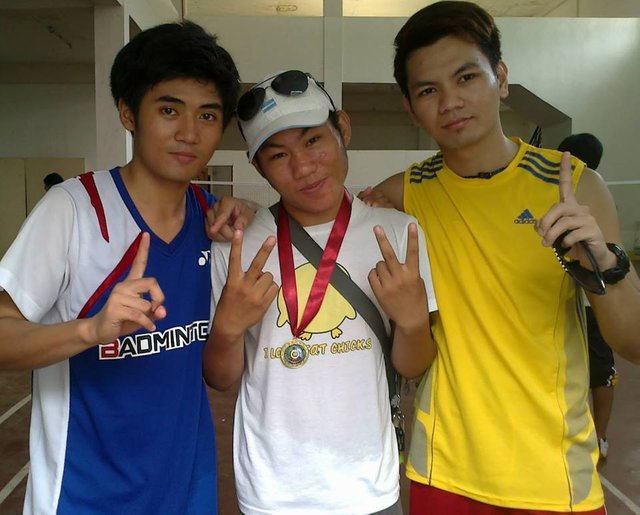 The picture above is me, my coach and my doubles partner after winning our first tournament intercampus.
After long training and hardwork at last a championship medal.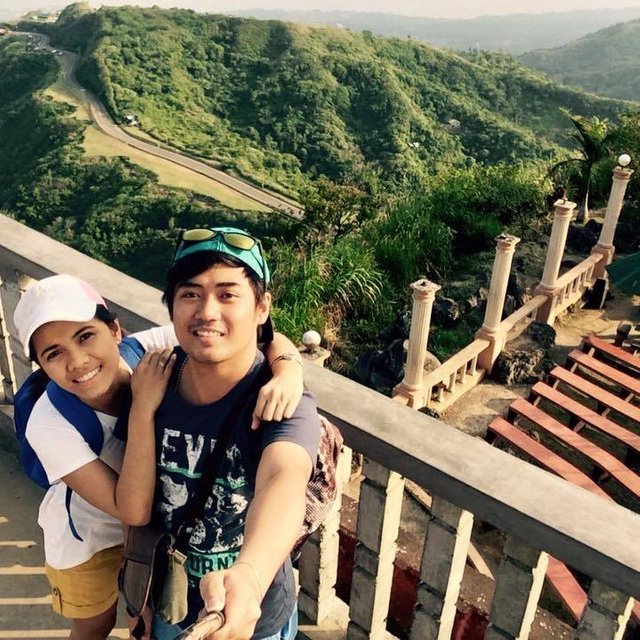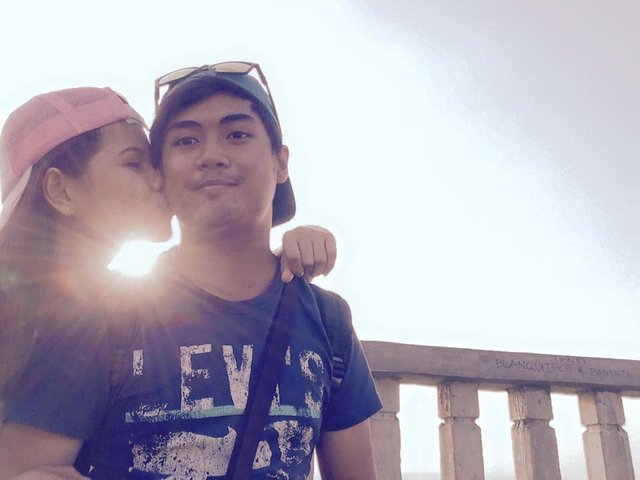 This is me and my lovely girlfriend since 2005. We're in a relationship for 12 yrs. and still counting.
after long years of being together through ups and downs we're still deeply in love with each other.
We took this picture on our 11th anniversary in Tagaytay, Laguna.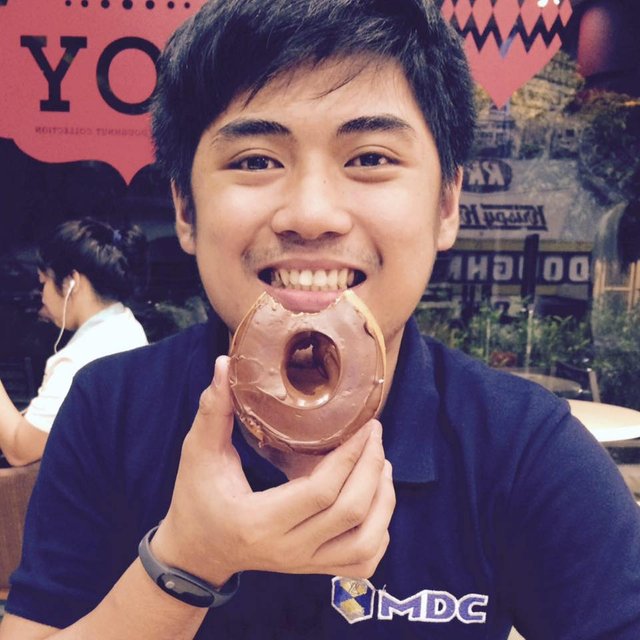 As you've seen above, this is me smiling at the camera with my donut. Well i love to eat like everyone else hehe.
So that's it for my introduction.
Hope you Guys enjoyed reading my short introduction of myself.
I still have lots to share to you fellow steemitans about me and myself hahahah.
So please follow me and don't forget to upvote me.
Thanks.