Hi Steemit, I'm Chrissy - An Origami Teacher & YouTuber!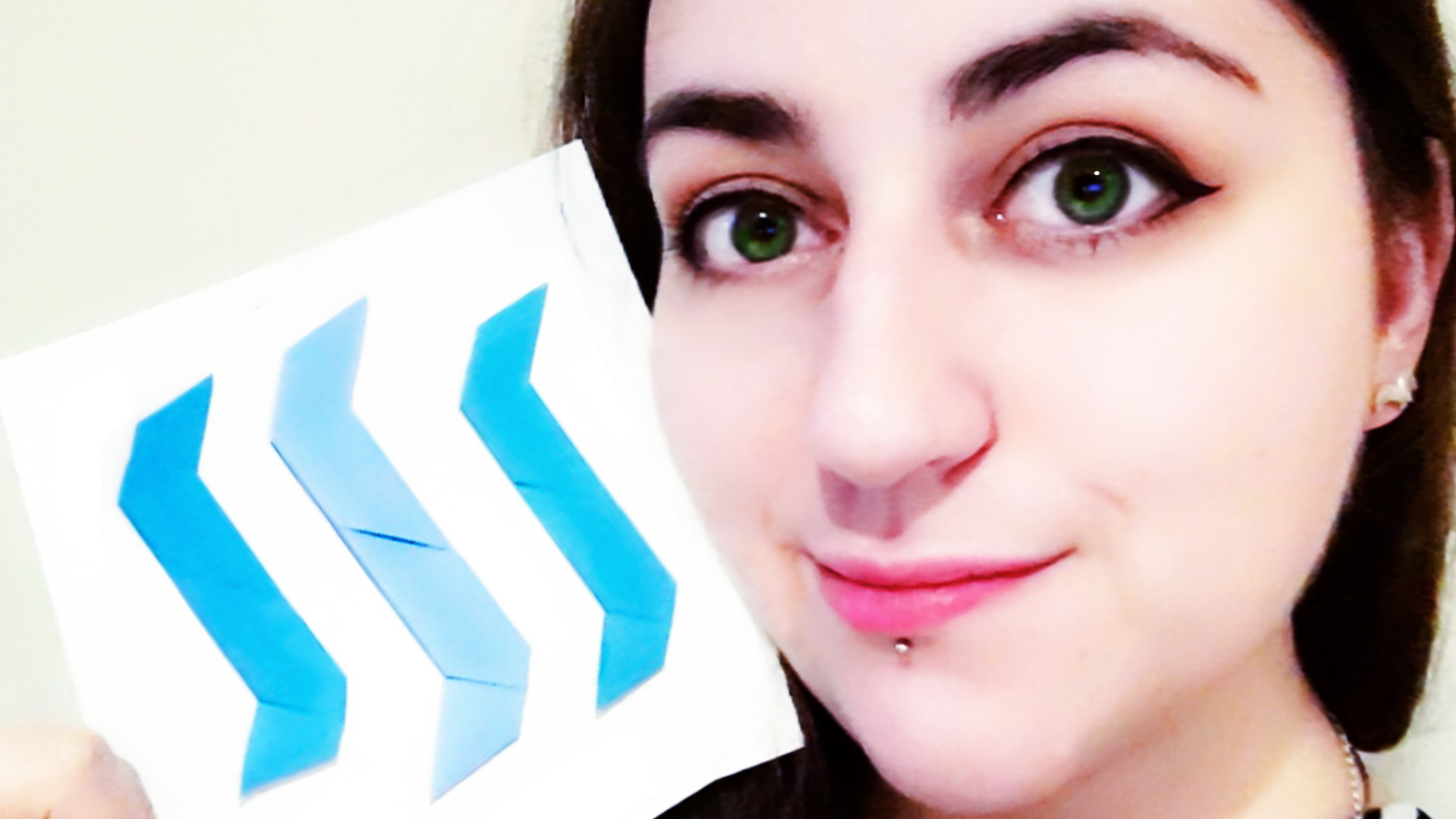 Hello Steemit!

My name is Chrissy. I am a full time YouTuber from Australia.
My partner in crime, @angusg finally persuaded me to join Steemit a few weeks ago! I've posted a couple of small test posts here, but finally this is my introduction.
A bit about my YouTube Channel:
The name of my YouTube channel is Paper Kawaii.
Mostly I teach people how to make things out of paper. Usually it's origami, but there is also some paper crafts, reviews and giveaways as well!
Over the last few years I have collected over 330,000 subscribers on Youtube plus way more on my other social platforms.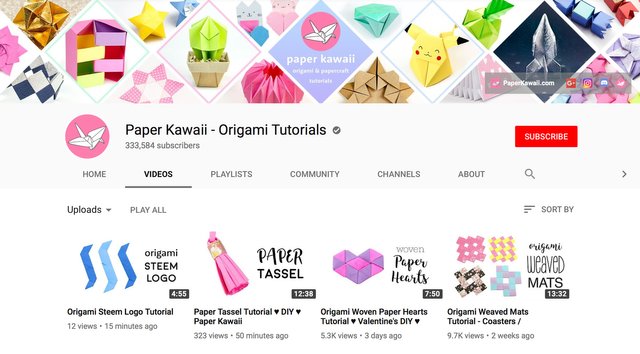 On a good week, I post 2-3 videos on youtube, sometimes more. Lately I've been making photo tutorials as well.
(did you see that STEEM logo in my channel? I just posted that!)
Other Stuff

My Youtube Channel started out as a wordpress blog back in 2008. At the beginning I was posting links and reviews of other people's content. I didn't really know what I was doing!
Now the blog - PaperKawaii.com gets around 4k - 5k views a day and makes a tidy income via Adsense (I might post more on running blog or making money with adsense in future here on Steemit).
Just recently I made my first eBook, called 'LEARNIGAMI' - a play on the words, 'learn' and 'origami'.
You can find my printable products including the ebook, as well as many freebies, at Shop.PaperKawaii.com.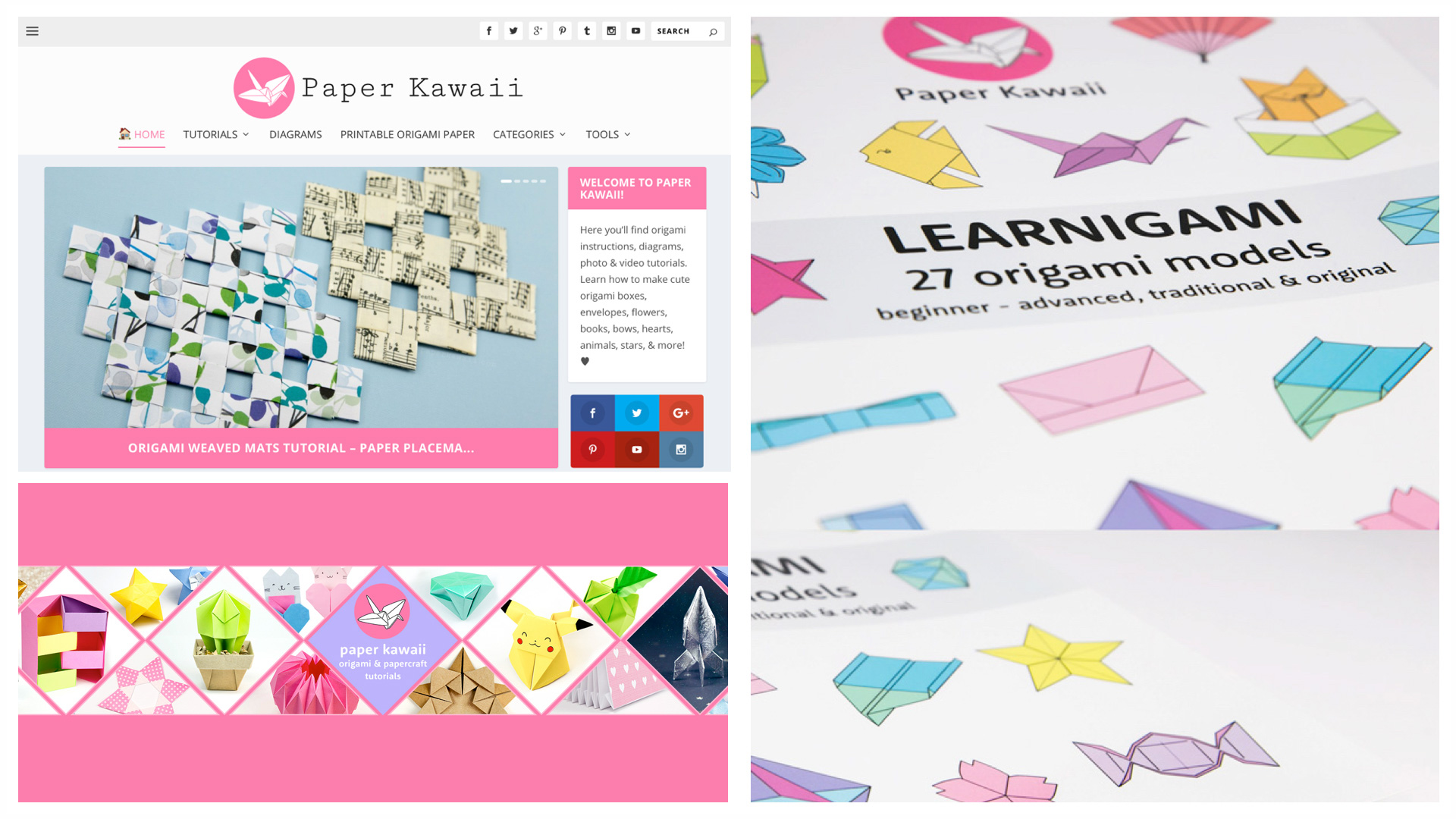 Plans for Steemit

Firstly I plan to post my tutorials on Steemit, I have a feeling that photo tutorials will be more appealing than video tutorials, but I might be wrong. So I'll try to post both!
Secondly I am really interested in the whole idea behind steemit, as a full time online creator, I know first hand how we get underpaid and trodden-on by YouTube/Google, Facebook etc. I think it's time for things to change, quality content should be rewarded.
After browsing around for a few weeks, I noticed that there is not a lot of origami related content on Steemit, and not too many craft tutorials in general. I think Steemit would benefit from having more DIY/Paper Crafts content as it's a surprisingly large audience online.
So, to start off my Steemit posts, I thought creating an Origami STEEM logo would be a fun idea. Originally I planned this to be the Steemit logo, as I didn't know about the new one, but.. I don't think the new logo can be made with origami, as the shape is pretty unique (and round!).
The steem logo is a very nice shape to make with origami, anyone can make one. All you need is one sheet of square paper.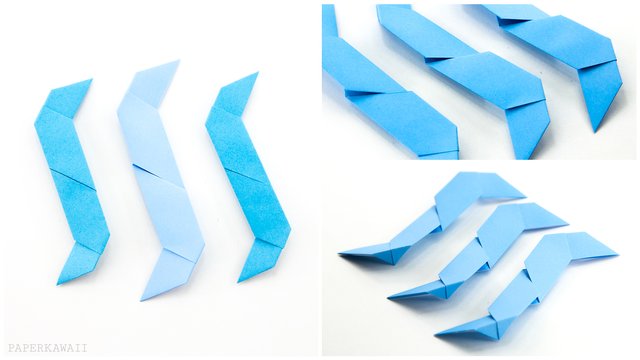 Tutorial: