I was born and raised in Cleveland, Ohio. In elementary and high school, I was not a good student. All I wanted to do was act silly and have fun with my friends. After barely graduating high school, I joined the United States Air Force (USAF) and served for 4 years. There is major difference in which enlisted and officers are treated, respected, and paid in the military. A 4 year college degree is a requirement to become an officer in the USAF.
My time in the military taught me the importance and value of an education. I started taking college courses prior to getting out of the military.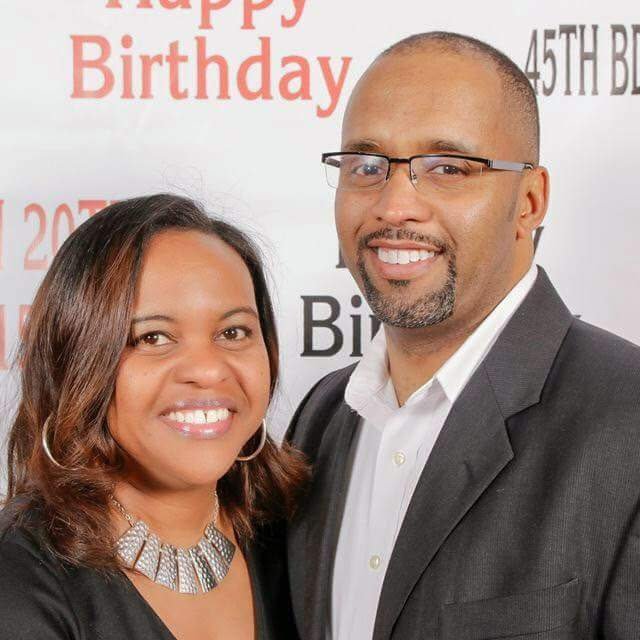 College
After the military, I pursued my undergraduate studies and then graduate school, where obtained degrees in Computer Science. I've worked in this field for the past 20 years as a software engineer.
Investing
As a teenager, my uncle taught me about savings and investments, primarily Certificates of Deposits and Treasury Bills. While in the military, I started investing in mutual funds. In the mid 1990s, I began trading equities and options. Investing is a passion of mine and I'm constantly reading and learning.
Bitcoin
In March 2013, a friend told me about Bitcoin, but I didn't pay any attention to it. He mentioned it again and I took an in depth look and I became consumed. Initially, the Letstalkbitcoin.com podcast was my primary means of learning about this new technology.
I learned about the Liberty Movement, economics, how money works and the role of Federal Reserve, in addition to many other topics. October 2013, I met Dan Larimer at a conference where he presented Protoshares. His idea of a Decentralized Autonomous Corporation (DAC) that leveraged the BitShares toolkit seemed like great investment idea.
Crypto Related Investments
I saw the potential of the blockchain and I wanted to invest in it. I took a venture capitalist approach by investing in many different projects (investing small amounts over a large number of projects). Here are some of the projects I have invested in:
Bitcoin
BitShares
Steem
Feathercoin
Bitshares
Nxt
The SuperNet
Fibonacci.io (scam)
Kaynecoin (not active)
Dogecoin
LTBCoin
FoldingCoin
Spells of Genesis
Crypto Trading
I do trade crypto currencies occasionally on Poloniex. Recently, I started trading equities on 1broker.com using Bitcoin as the funding currency. On this site you can trade several different equities with up to 15 times leverage.
Steemit
When I first read about Steemit in the bitsharestalk.com forum, I didn't pay too much attention to it. The more forum posts that I read the more interested I became. I created an account and started posting even before reading the whitepaper.
Steemit appeals to me because I'm a content creator. I create DJ videos, hosted a crypto currency podcast, compose music, post on my blog and other media outlets. Steemit is a natural extension to what I do already. Creating content is time consuming and often not financially sustainable. Some people do not realize the effort it takes to create content. It is a great deal of work.
Steemit can help to provide some meaningful financial rewards to content creators. I look forward to posting more articles on Steemit and engaging with other community members.
Thanks for reading my story,