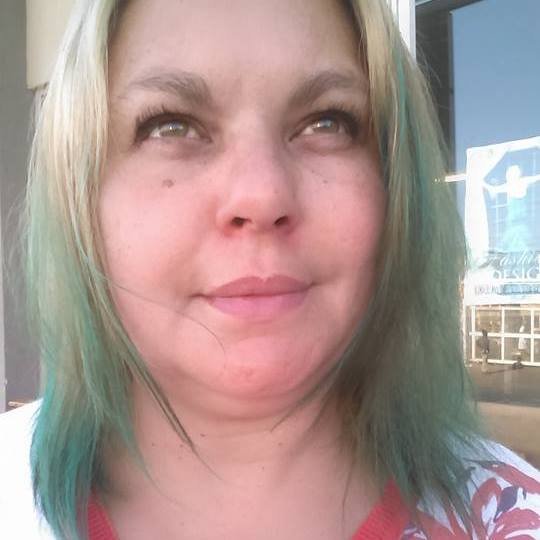 I joined Steemit on Friday and have written two blogs. Wow, such a lot to learn and so much I don't understand! I am fascinated by this platform as I have read so many amazing articles which mirror some of my thoughts. I found out about Steemit via a post by the Dollar Vigilante who I follow on facebook. Honestly, I was intrigued by the money aspect. But on joining I found a very interesting community, and a place to resume my writing. I used to write a few articles for a website a good few years ago, I looked for some links and found none! Hmph.
My husband and I own a small secondhand shop and sell online. We we buy in bulk at auction sales and LOVE the thrill of finding a treasure, though it is chaotic and quite dirty work, we wouldn't have it any other way. I am looking forward to sharing some of the fascinating items we find. We tend not to like "traditional" antiques, but will sell anything that can be sold.
Here I am at the shop.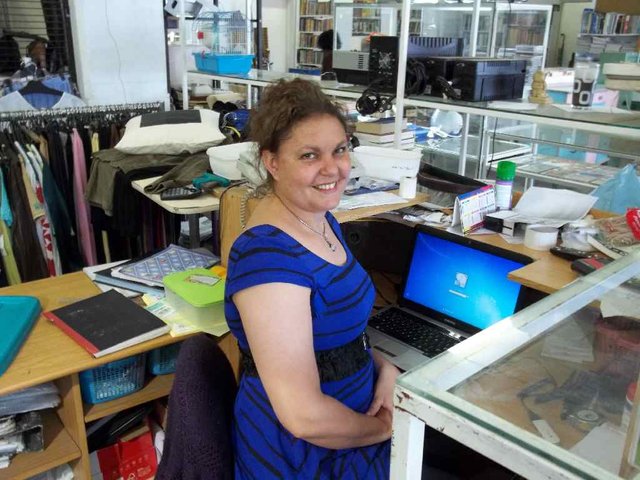 And just for fun, two of our latest finds.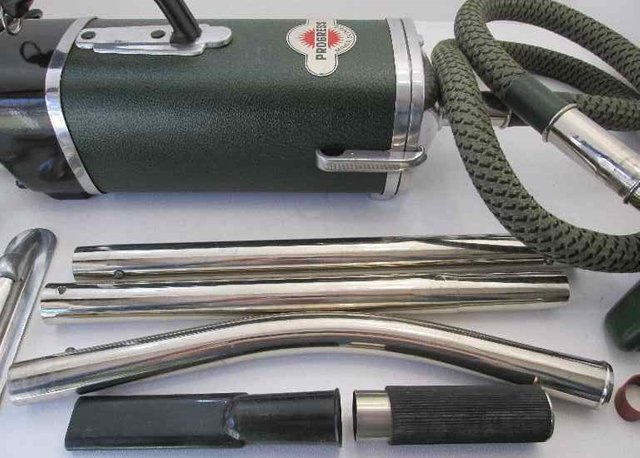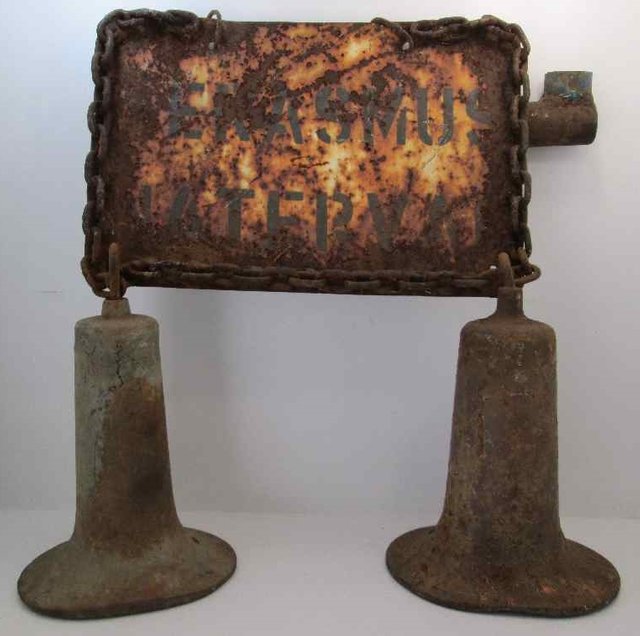 I live in South Africa and am privileged to be surrounded by the most amazing natural beauty, right outside my very own house. Here are a few pictures of my surroundings.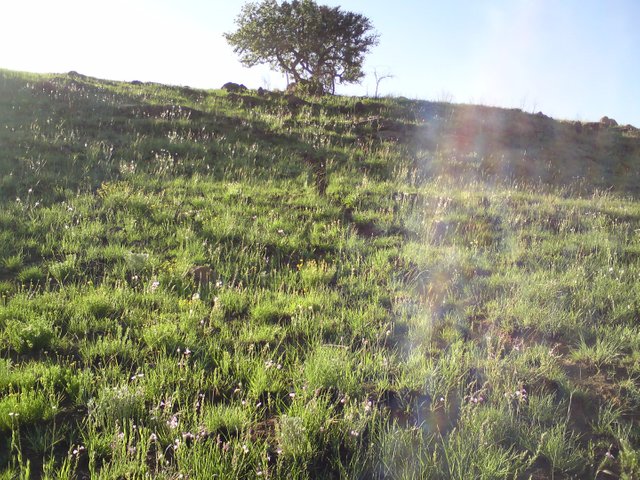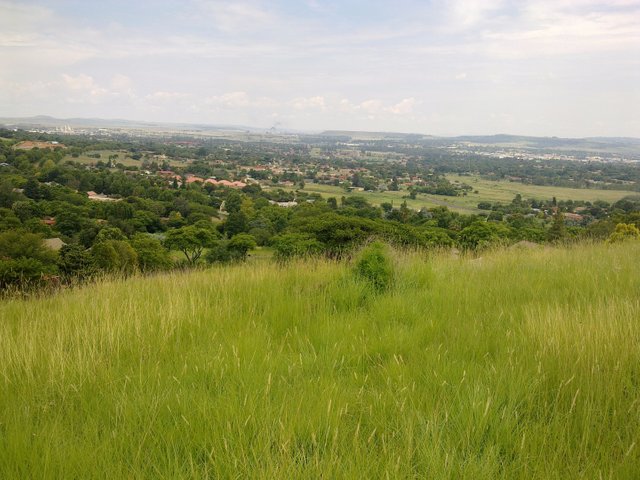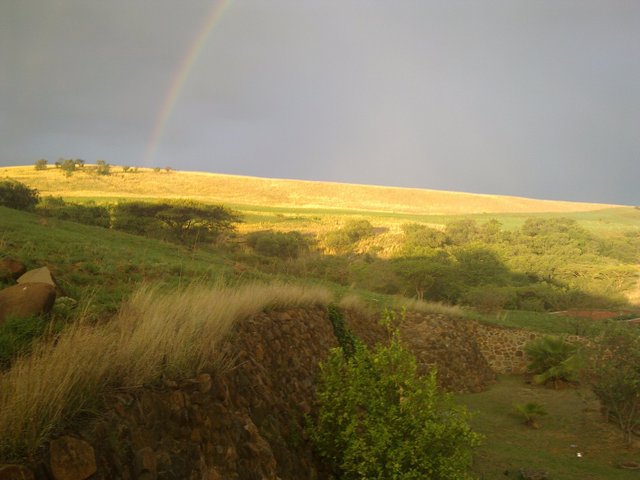 Two years ago I discovered yoga, which was life changing for me. I suffer from severe anxiety, and the impact yoga has had on my life is hard to explain (but you can be sure I will try!) I don't subscribe to the instagram version of yoga which shows beautiful women executing challenging poses. Any yoga practice can be to your benefit, and challenging poses should be tried with the aim of bettering yourself. If images are posted they should be inspiring and not intimidating. Anyway, here are two of my favourites. Please note that I can only execute a headstand occasionally, so this picture was taken on a good day. At the moment I have been eating too much, and well, not looking quite as zen.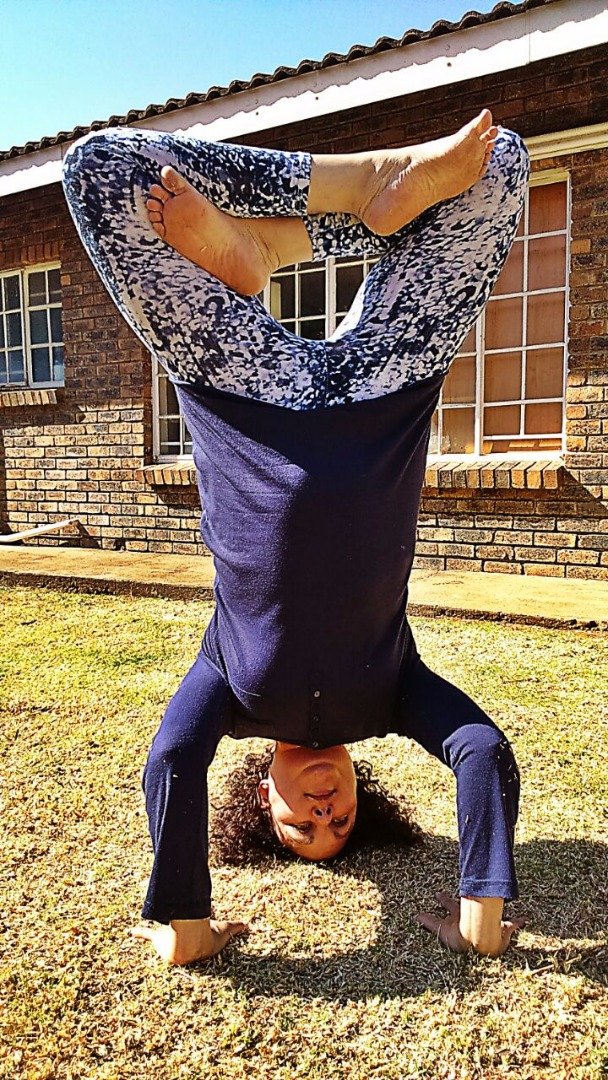 This is how yoga makes me feel!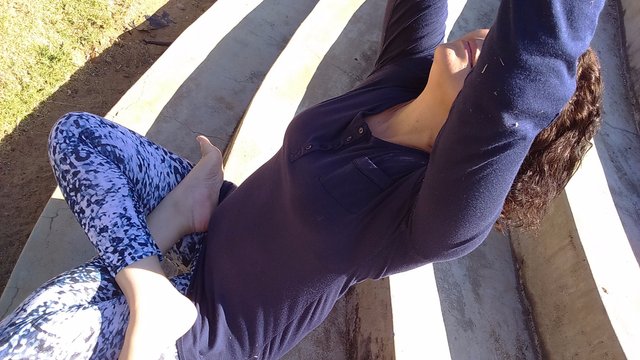 I see the times we are living in as one of great change. Society is in chaos. I am drawn to and repelled by the news. In the last couple of days (only!) I have discovered that there are a couple of tags that might apply to me - anarchist (gulp), voluntaryist, libertarian. I will have to learn about those terms, but I am excited. Some days I feel astoundingly dark and pessimistic, and on others astonishingly full of hope.
I am working on being the best version of myself that I can be. There are days it works, and on other days not so well. It is people who have taught me the most profound lessons, but people also can irritate me so much that I want to hibernate forever. I've visited the darkest places of the soul, where I was forced to recognise the reality of life as it really is, and perversely over the years, it is in this acceptance of reality as I understand it, that has begun to change my life for the better. Yoga practice and philosophy has helped and guided me immeasurably.
Anyway here is my "introduceyourself" photo which I gather is needed to verify yourself. Please note that it is a Sunday and I had to actually change from my pjs to do this thing.