Salutations STEEMians! Please Allow Me to Paws and Tell My Tail.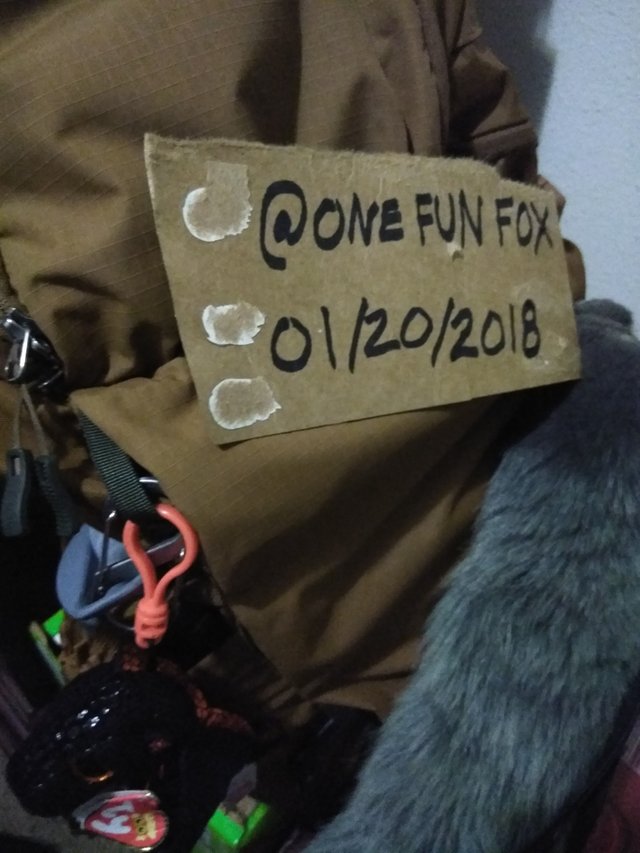 The purpose of this article is to reveal details about myself and greet the community of which I am now a part. This I hope allows you to learn more about who I am and where I come from.
---
Hello STEEMit! This is @onefunfox here to introduce myself to all you wonderful and beautiful creators.
I am in my mid thirties, I have lived most of my life on my own. I love to write, play, learn and grow. I have a mild bibliophilia. Some of my favorite books are: Cosmos by Carl Sagan, The Republic of Pirates by Colin Woodard, Don Quixoté by Miguel de Cervantes, and The Harry Potter series by J.K. Rowling.
Writing poetry and short stories are a fun way for me to paint with words and portray how I feel. In addition, it allows me to process who I am as well as entertain my audience. Here is an example:
Pleased to meet you here.
Having fun with short poems.
Watch me as I grow.
---
Before I was an adult I traveled across North America by freight train or hitchhiking. Following whatever whimsy my heart suggested. It taught me how to shed the need for the fanciful things in life and be grateful for what I discover, have and learn. Some of my destinations were:
The Grand Canyon National Park
Venice Beach, California
Mt. Shasta
Yellowstone National Park
Miami, Florida
---
When I got my first point-and-shoot digital camera I took so many pictures! I read a few articles on how to take nifty photos and began experimenting with different techniques described in them. Apologies, I lost the backpack all my SDcards and camera were in, someone needed them more than me. I hope they got as much joy as I did from them. I have a smartphone now and I plan to snap more to share with this new, exciting community!
I am also a novice cryptocurrency trader and collector so this is a great way to increase mu HODL ings and expand my collection. The internal market here is a great way to earn and learn more about trading.
Thank you fellow STEEMians for your time and listening to my story. TTFN. I will be out there creating more memories to share.
(I am not trying to be rude, I don't want to show my face. I enjoy my 'privacy', I hope my photo is acceptable to the community.)