Wasuppppppp!
---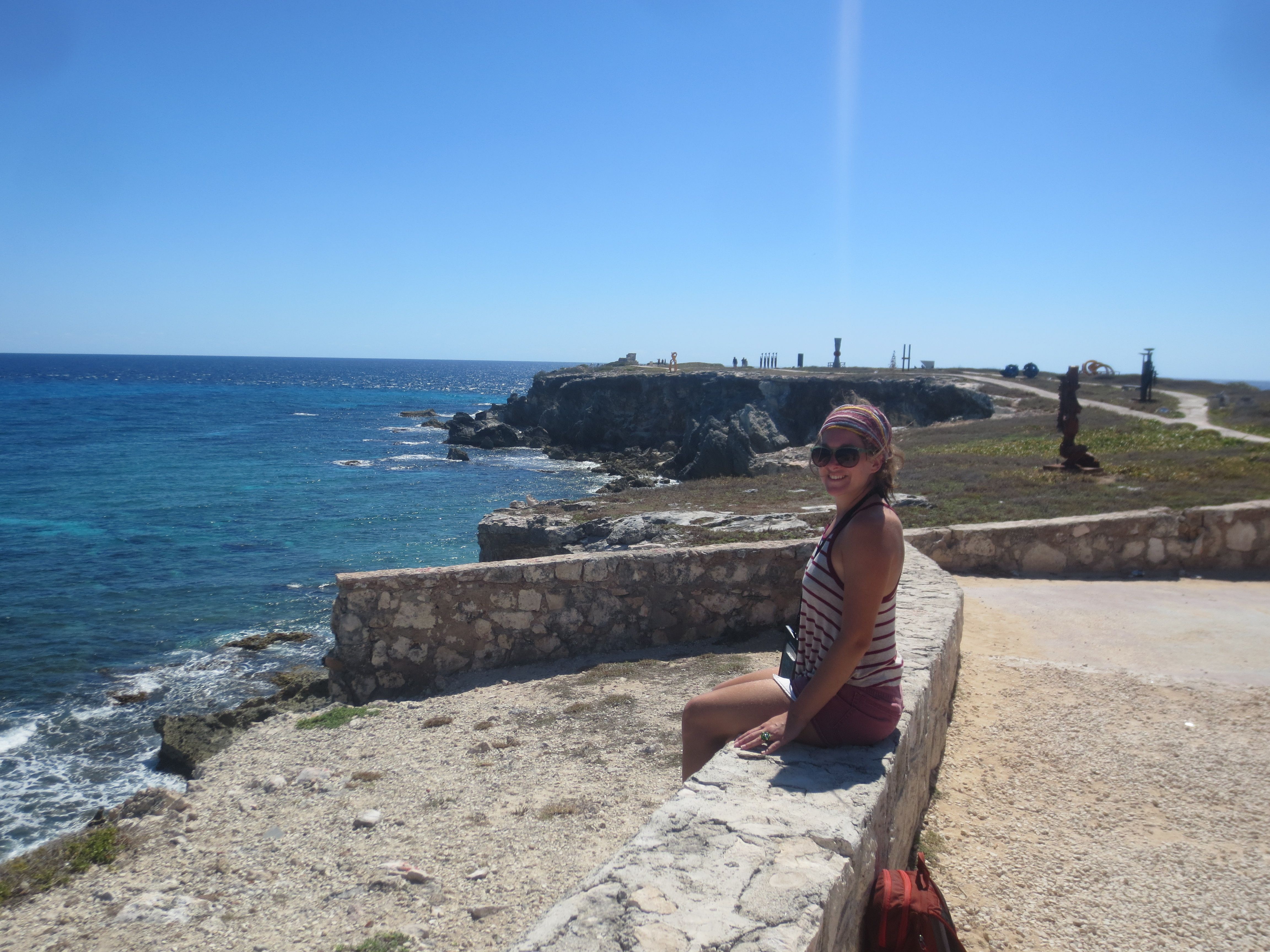 Isla mujeres, Cancun. By @noemie06
---
I thought I could start my first post here by saying something I normally don't say. I was thinking that the first impression is super important. So, I should think of the first word or sentence I would tell you guys. To be honest, I'm not the type of outgoing girl that would arrive in a group of people and shout at loud Wasuppppp! And start talking to everyone and tell stories (Having all the attention of people on me it's not really my thing). But! I'm neither the shy girl that never speaks and that has no social life and can't be fun. No, no, that's not what I mean. I just wanna say that I'm not the extroverted type of girl. I'm more the introverted type. And I'm ok with, that most of the time. Especially since I realized that it was ok to be like that.
Anyways, after thinking about it for few minutes, I concluded that it did not matter what I started with, my first ever post on Steemit. I could be whoever I wanted to be and even using a word I would never use. After all, I would always be who I am, whatever the words I choose. At the end of the day, my TRUE self and personality will come up through my futures posts anyway. I guess what I'm trying to say is by joining Steemit today, I just want to be myself! Compared to what we hear about social media. That people are fake, using Instagram filters… and I used to think the same way. But now, I think that social media and online communities are badass (another word I never use 😉 ). They are awesome! Especially for an introverted.
I mean, connecting with people that may have interests in common on the other side of the world is awesome nah? I guess they are good and bad sides of the evolution of the communications technology. Exchanging is vital to everybody I believe. Sometimes it is nice to talk face to face but also I like to connect with people without really having a friendship with them. The feeling to connect with someone else is awesome. I probably don't have to explain it because you probably all experienced it before.. this feeling to connect with someone that thinks the same way on a subject or feel the same pain or struggles or live the same situation than you or is passionate about the same thing, etc.
THAT FEELING... I don't actually have to explain because you also understand, THAT FEELING. Online communities are awesome! When they are good intentions behind, I believe the use of social media and technologies can help many people share their experiences and help others overcome their struggles of the moment. Also, I think writing is therapeutic. People tell me I'm good at it. Yet, I'm not sure I am, but at least I enjoy it. Isn't what matters? Liking what are you doing?
So, I wrote this very first post today because there is a very good friend of mine, a cool guy, my best friend in this world (Which is also my husband and travelling buddy <3) that introduced Steemit to me. And after a time now knowing about it, seeing him posting things about his life, about whatever stories (real ones or from his head) he has to share, seeing him being proud of what he writes and be excited about his next post, I decided to give it a shot today! My name is Noémie and I'm happy to join Steemit! Can't wait to exchange with you guys. Ahhh and I love chocolate.
---

---