¡Hola! Steemers, I'm a Tech Blogger and Here's my 5 Years' Internet Journey to what I am today!
Hello Everyone, My Name is Nirmal Sarkar (@nirmal) and I am the newest member of Steemit.
Firstly a lot of thanks to my friend @firepower for inviting this Platform. I feel much elated to join here with you guys.
I am 21, and I am currently pursuing Engineering, 3rd Year, on the field of Biotechnology. Apart from that, I am a Tech Blogger and I actively participate in discussions on various Indian Blogging Communities to help out other bloggers. I also have an app on Google Play Store, but only for Indians at the moment.
I stay in Kolkata, India. This is where I was born and brought up.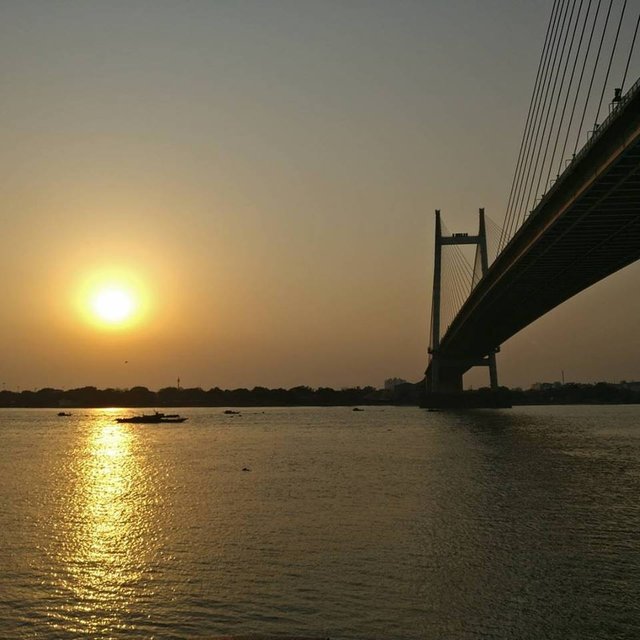 [The Image Above is of 2nd Hoogly Bridge, Kolkata, also known as Vidyasagar Setu. It connects Kolkata with Howrah District. A Distributary of the River Ganges, Hoogly runs below it.]
This is going to be my first post on this platform. And I don't want to speak the same traditional way about myself, my life and my work. Instead, here I plan to tell you all about my interesting Internet Journey, right from my first mobile handset.
Well, now I have my own Android Smartphone, Laptop, Fiber Broadband Connection and pretty much everything I need to establish my Online Territory. But, life was not like this, a few years ago.
Everything I am today, is all because some people I met online, and some platforms I got to grow myself, and a bit of luck that supported me. Let me begin my Internet Journey, right from the point where I didn't have even an Android Smartphone or a PC.
This might be long, but well, if you manage to read it, then, you will know about my favorite fast food, which I always end up making excuses to eat whenever possible. I have posted one pic at the end ;)
My Internet Journey:
Nobody gets a super-exciting life by birth. It all depends on us, how we want to live it. And the way you see life makes all the difference.
Till Class 10, I have studied in Ramakrishna Mission Vidyapith, Purulia. It was a hostel life, with different kind of fun and lifestyle. I was not connected with TV, Mobile, and Internet. I passed out in the year 2012. And I finally came home.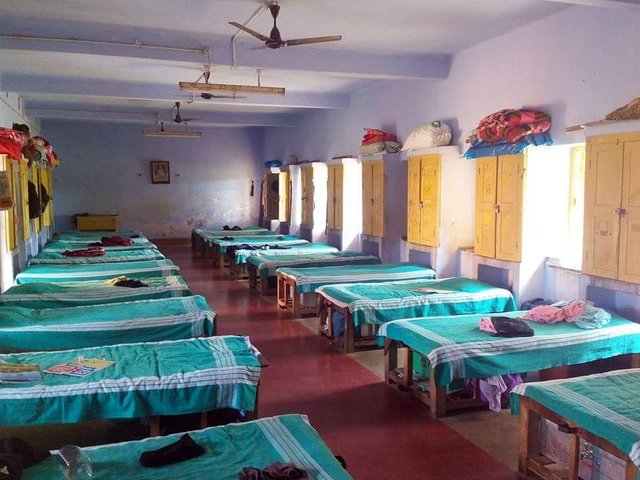 [This Picture above is our Hostel Dormitory at Ramakrishna Mission. Take any one of the beds and the corresponding shelf, that pretty much constituted our belongings. ;) ]
Initial Startup 2012: My First Mobile and the Internet Experience
In August 2012, I bought my first smartphone 'Samsung Galaxy Ace Duos', the phone for which I always regret because I had no experience about any phone companies that time. I just hated Nokia and chose Samsung because Samsung was so hyped that time as a rising star. I bought that phone without even knowing it has something called Android.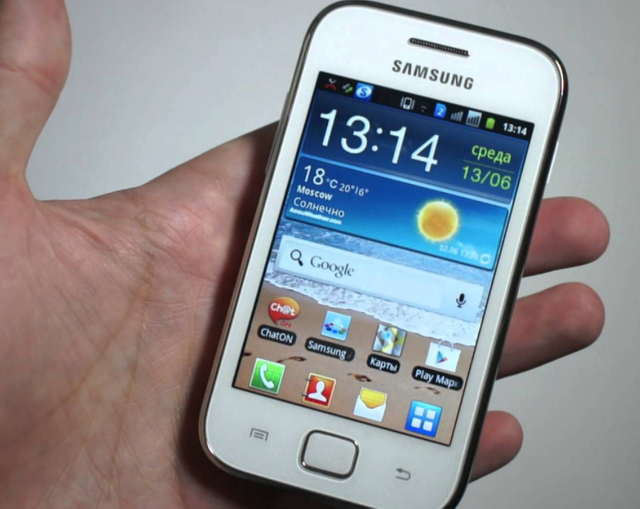 [Image Credits: Youtube User alexanpob]
I bought a Sim Card for Tata Docomo as it offered cheap Calling and Internet Plans.
That time Tata Docomo 2G Internet Plans were cheap. Just Rs15 (0.2$) for 500MB 2G Data for 3 Days. But getting 2g Network on Tata Docomo was a real struggle. It hardly gave the internet signals. (As of now, the situation isn't much improved, pity on them!)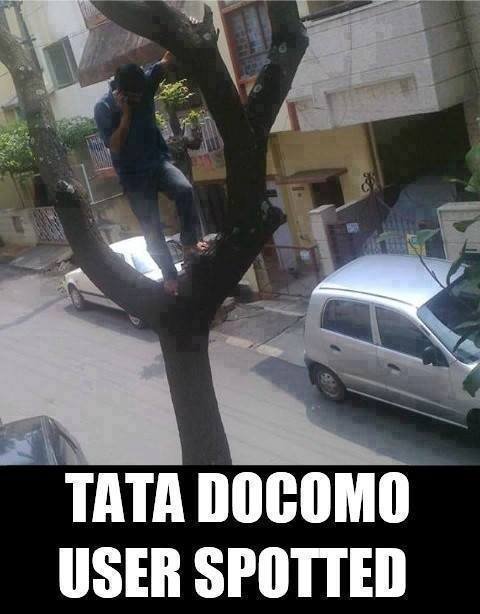 Soon I came to know about Google Play and realized it has thousands of beautiful apps and games to try from. Then for over a few months, I was a normal Android user, playing Games offline and only recharged for Internet if I need it very much. Monthly Internet expenditure was Rs15 + Rs15 + Rs15 (sometimes) and I used to get 1.5GB 2g with that. 
Late 2012: Exploring Android:
Now when you play games, you need to know shortcuts and mods and hacks to just enjoy more out of it. Soon I searched for game hacking mods and came to know about Gamekiller app.
Now that needed a special characteristics to run: A rooted Android device.
Oh My God! What is rooting?
Be reminded that I didn't have any Facebook Groups to ask queries, didn't have any online friends to ask about it, like what you do now. That time I was all alone, powered by the internet but totally detached from Communities to seek help. 
Perhaps that's the reason I got to learn lots of stuffs by reading them from online blogs (Of course I did not know they were called blogs). This is also another reason why I became so fond of Googling random stuffs which hit my mind. Something new? Let's google!
I learnt about rooting, applying mods, changing rom and applying custom roms, partitioning sd cards, installing xposed framework and customizing android on my own.
By mid 2013, I have got complete idea of how these stuffs work, and had rooted my device of course. I was enjoying Free in-app upgrades using Freedom App, Free Game Mods using GameKiller App, all alone (alone in the sense, nobody second in my life to share that experience with)
Early 2013: Struggle for Recharging:
Till now, I had to pay for my recharges, including internet recharges. I struggled to save money for making internet recharges, mainly to try out new android apps and games. There needs to be some source of earning money to provide for my internet packs.
I searched for online money earning sites, some of the earliest ones I have tried are ultoo, laaptu etc. They used to suck our important time and give us paisas, that is 1 paisa, 10 paisa etc. (100paisa = 1 Rupee = 0.02$)
At the end of an hour, earning Rs 2 made me happy. Think about that!
But, after a month, I got totally frustrated by the low income rates and tried searching for online jobs. Most of them were fake, which promised to give money for copy-pasting jobs, reading emails, etc. They asked for start up fees and promised they will give money from second month onward. I didn't fell into their trap as I didn't have any money earning source at all, even if I want to join.
Late 2013: First Ray of Free Recharges:
Ohh! Man, those were really good times. A fresh model of earning Free Mobile Recharges came and a lot of startups gained popularity due to that. It was, Showing Ads on the Lockscreen and Giving Rewards for Unlocking them.
A lot of apps emerged on Google Play with this idea, and, at the end of the month, it gave enough earnings to carry my phone calls and internet.
October 2013 was the last time I recharged for my Mobile through Retailer Shops. Since then, I am recharging for free, using my Online Credits.
For the first time, I joined a Facebook Group, which discussed about these kind of new apps, which discussed about Getting Free Recharges. Basavaraj Tavade, who was admin of that group, became my first unknown Facebook Friend. We became good friends, and soon, he made me admin of that group.
One of the biggest life-changing moment (which occured much later later) was getting to meet Jian Tam, obviously not in person, coz he lives in New York. He started a business named 'Paisa Swipe' for Indians which gave Free Recharges. He joined our community and we got connected.
Long Story Short: For a few months, a lot of new apps emerged, and I could promote that in my group and earn via referrals. For the first time, I started getting free recharges more than I need, which, increased my Mobile Balance, of course :)
Meanwhile, me and Jian had talks regularly, regarding our developments. He knew I was a student that time and I was struggling to earn from the internet. He was the man who inspired me about writing blogs.
He told me about the potential of blogging, and that, I should start blogging on something which I know better.
Around May, 2014, I became a Viber GoodVibes Ambassador and got Rs800 (12$) PayTM Cash as an Intern.
2014: My Foot into the Blogging World
The first Good Thing is that I passed Higher Secondary (Class 12) and I got a Laptop from my Grandfather. HP 15 R014TX: i5, 4GB, 1TB, 2GB Graphics. As of now, I am still using the same laptop for Blogging, Programming and other purposes.
Like I said I had learnt a lot of stuffs from exploring Android. And after getting inspired about Blogging, I needed some platform where I can publish them. Someone recommended Blogger, and I started blogging on blogspot domain without much knowledge of SEO.
My niche was 'Android Tricks' and I wrote quite a lot of descriptive guides on that.
Also, I started my own Android App, Freebies Club and published it on Google Play. It continues to deliver Shopping Offers, Deals, Coupons and Freebies to the users, till date. It is exclusively for Indians for now. I have plans to expand it to other countries in future.
Meanwhile, I purchased my own domain (androidexpertsclub.in, currently discontinued) and used it on my blogspot blog. But getting Adsense Approval was still a big problem. I was seeing everywhere people getting Adsense Approval, while I had no idea how to get an approval. I tried a lot to get approval, but got a big NO from Google. :(
Later on, I came to know, that Google does not give Adsense Approval Easily to Blogger Based Blogs. WordPress Users get Quickly.
Late 2014: A new Beginning:
Thanks to Google for not giving me Adsense Approval. I reached out to many of my online friends, finally one of my friends Muhammad Abdul Gaffar added me to Premium Tricks by Iftiseo, a openly-known secret Facebook Group run by Iftekhar Ahmed, owner of the popular SEO Blog www.iftiseo.com.
This group was an active blogging group, and very soon I came to know about blogging in details. 
It seems ridiculous now, that, when I joined the group, I even had no idea about Backlinks, and what is the difference between Do-Follow and No-Follow Backlinks, and how does that affect anything?
Anyways, thanks to this community, I studied in details about SEO and came to know about several blogging stuff including Alexa Ranking, DA, PA, Link Building, Event Blogging and even PBN. This changed me completely, thanks to this group.
I had got an idea that remaining on Blogspot Platform ain't gonna help. But Buying Hosting costed around 5$ a month, which wasn't affordable at all, to me.
So far, I had earned only some Free Recharges, which, although increased my Mobile Balance, didn't increase my Bank Balance by a single penny. So, shelling out money wasn't possible for me at all.
Then Came that Life Changing Moment for me, which I was talking about: Jian Tam offered Free Web Hosting for Indians who wanted to start on WordPress from the beginning. He bought a 750GB server himself and offered me shared hosting from the same.
I shifted myself from Blogger to Wordpress. And within few weeks, Got AdSense Approval. Life Changed. I had incoming traffic already, and it started giving me some bucks at the end of the day.
By now, I was fed up with my Galaxy Ace Duos, On December 2015, I purchased Sony Xperia Z Ultra. No, not with my earnings. That's the last time I had asked my mother for buying me a mobile handset.
February 2015: Starting my Second WordPress Blog:
On 15th February, 2015 (which is two days after my own birthday, 13th Feb), I started my Second WordPress Blog HiTricks.com, with the intention of publishing articles not only related to Android alone, but also about other Operating Systems, Hardware and Software, Internet and Social Networks everything.
I believe in consistency, and I avoid too many projects at the same time. That's why my solo blog had grown up wide, and still running as I write this.
This time, I had ample topics to write on, and I knew 'How to Blog'. That helped me to grow the blog quick. The more I grew, the more bloggers I got connected with, and it continued.
Apart from Google AdSense, I started receiving Sponsored Post Opportunities. That helped me earn some extra bucks.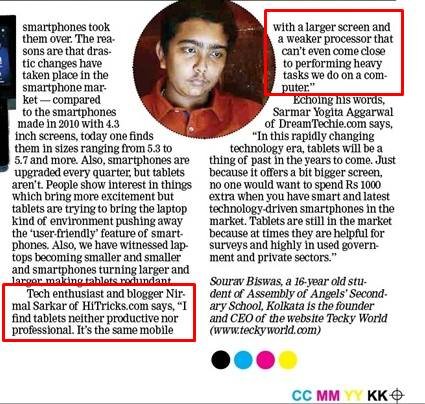 [My opinions on Tablet Devices was published on Sakaaltimes]
Late 2015: Managing Facebook Communities:
I became admin of a Facebook Group named 'Free Recharge Box', which provides heavily discounted shopping deals online, as it happens. Over the months, the group grew from just a mere 600+ people (when I joined) to currently 75k+ Members, which was a tremendous growth.
I started earning some extra bucks by posting current shopping deals and leaving Affiliate Links there.
This group made me connect with a lot of 'general friends'. By 'general friends' I mean who aren't bloggers or earning online. They were my initial natural audiences when I shared my blog links to Social Network.
2016: Growing Up:
I joined some more Active Facebook Communities, some of which I still actively participate.
Jian Tam got busy with his new startup based in New York, and he gave me in charge of maintaining the Free Hosting Service he intended to provide.
Well, till now, I haven't promoted about the Free Hosting service anywhere. Because gaining more customers isn't my motto. I just help out when someone reaches out to me asking for help regarding staring a blog. I don't want anyone to start on Blogger Platform and suffer like I did.
I attended Google AdSense Publisher Meet, Kolkata, and go to do networking with some other bloggers from my city. Luckily, we have become good friends now. :)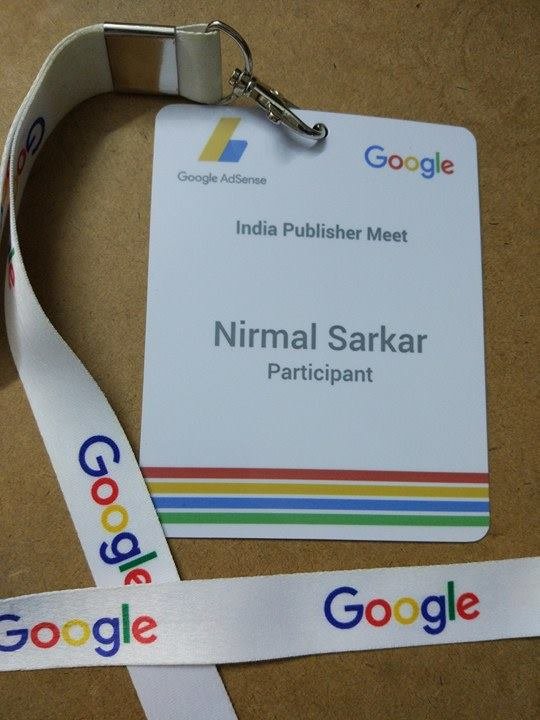 On April 2016, I bought a Xiaomi Mi 5 with my own Earnings. That was a proud moment.
Even later that year, I bought a OnePlus 3 selling the Mi 5. Currently I am using the Oneplus 3 only. This one was also brought using my own earnings. :)
This pretty much sums up my Internet Journey, and How Facebook Played a Major Role in all that.
Organizing Fundraising Campaign All-Over India:
Indian population has a mixed ratio of all kinds of people, right from Businessmen, to Middle-Class, to even Below-Poverty-Level, and some live with even worse conditions. Hence, we thought about helping out people in need.
Our Philosophy at Paisa Swipe was, Do Good, Be Happy!
Our Facebook Community 'Free Recharge Box' organizes a Blanket Distribution Campaign every winter. Fund is being raised by our own Community Members. We are doing this only for the last 2 years.
Last year, in October, we successfully collected over 1.74 Lakh in the fundraising campaign. It was a huge success, considering the fact that raising funds wasn't easy at all, especially, if its to be done online, without any Proof or Receipt. It was entirely possible due to the trust everybody showed towards this campaign.
We distributed blankets to a lot of places across India, including all the major cities and some rural areas too.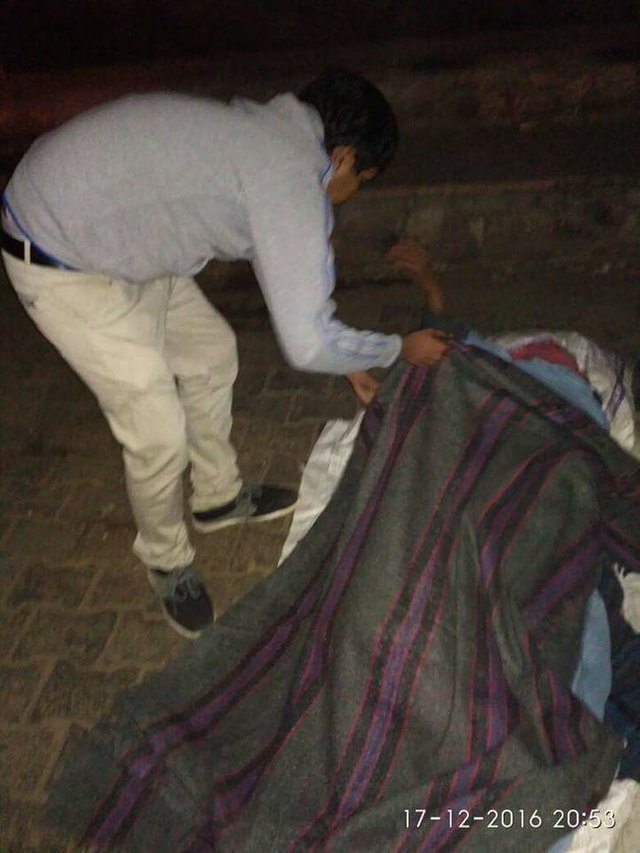 We made a few videos on Youtube regarding it. You can Follow this Link to watch them, if you want. This year, too, we will be organizing the campaign in late October, and, we hope, it will be successful.
My Studies and College Life:
I am currently studying Engineering on Biotechnology at Techno India University, Salt Lake. So far, the only two subjects that grabbed my attention and interest is Nanotechnology and Bioinformatics.
Did you know that Cancer Cells can actually be destroyed, but we just can't kill only the Cancer Cells inside our body, and end up killing normal human cells too, during Chemotherapy (which makes us weak). But, using Nanotechnology, we can actually encapsulate our drug within Gold Nanoparticles and use Targeted Drug Delivery, which will travel to the target, and release the drugs only to the cancerous cells. Rapid Developments are going on in this field of Biotechnology, which, I find interesting. ;)
The other thing I love about Biotechnology, is Bioinformatics. Basically Computer Programming used to sequence and analyze DNA fragments. The computational part is my soft corner. I can spend hours in front of PC trying to find out the error in a program. That is something I love to do a lot.
Indeed, in my mostly online journey, I had managed to make quite a lot of College Friends, too. ;)
Well, that's all. I don't want to drag this post any longer. I have lots of exciting stuff to write about, rather than writing about my own life. I will start focusing on them, in my upcoming posts.
Before ending, I would like to speak about my Online Targets, both on and off Steemit.
MY TARGETS FOR STEEMIT:
My First Target at Steemit is to Become a Regular Member at Steemit, post new stuff, and interact with other Steemers out here. If you are reading this till now, make sure you leave a comment for me. Because that's the first place to get started to know other steemers out here.
My Second Target at Steemit is to build a strong Tech Community over Steemit Platform. I see there are trending topics on steem from a lot of different categories including motivation, art, food, photography, science etc but tech topics are not in the bunch. Being a tech blogger myself, I get a lot of tech updates everyday. I am planning to work out something that can improve the Tech category over here. Let's see.
OTHER TARGETS:
My first target is surely to grow my Blog: HiTricks.com. It is like my own baby which I always care for.
Take Care of your Blog, and It will Reward You for Sure.
I wish to grow it more, get more traffic, and provide more value to my audience.
My second target is to Help Out fellow bloggers, and also those who are wanting to start their career online. Well, I am not in a position to offer them jobs, but, surely I try to guide them the best I can.
My third target is to open up a startup. Yes, I do have ideas for that, but, right now isn't the time. Let my college finish and let me grow my existing stuff a bit.
People say, Facebook is an Addiction. Yes, it is, but I have managed to make the best out of it. I have done networking, I have learnt from it and now I am helping out others through it. I am connected with a lot of friends via Facebook as well.
Thanks for reading patiently, till the end. I don't know whether you enjoyed reading this, or I was totally boring. Let me know in the comments section below, so that I can get to know a few of you and start networking from here only.
Wising you all the Best.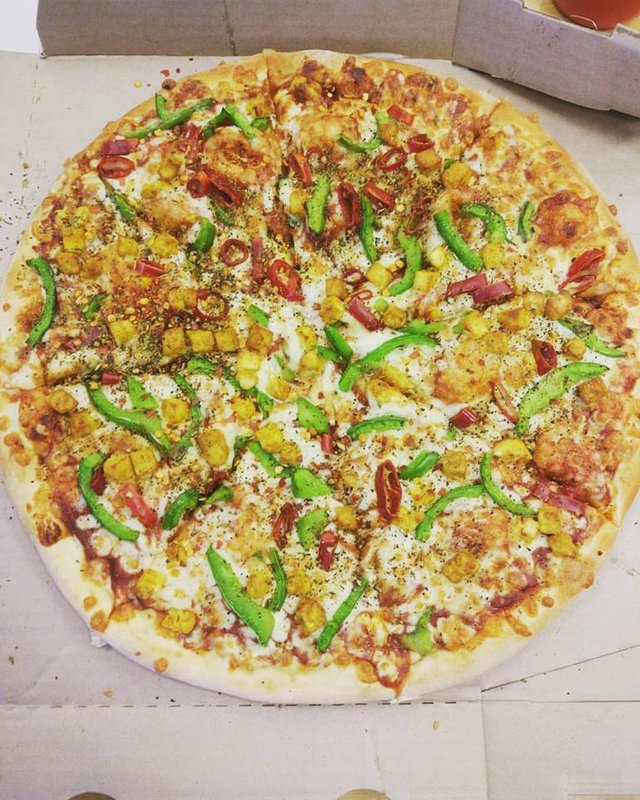 PS: Yeah! You guessed it right. Its Dominos Pizza, so far my best food item. Be it meetups or partying, I always end up here, throwing these super tasty chunks of pizzas loaded with cheese inside my mouth. Look how awesome it looks. You will crave for giving a bite. Ohh! My mouth watered as I write it :p