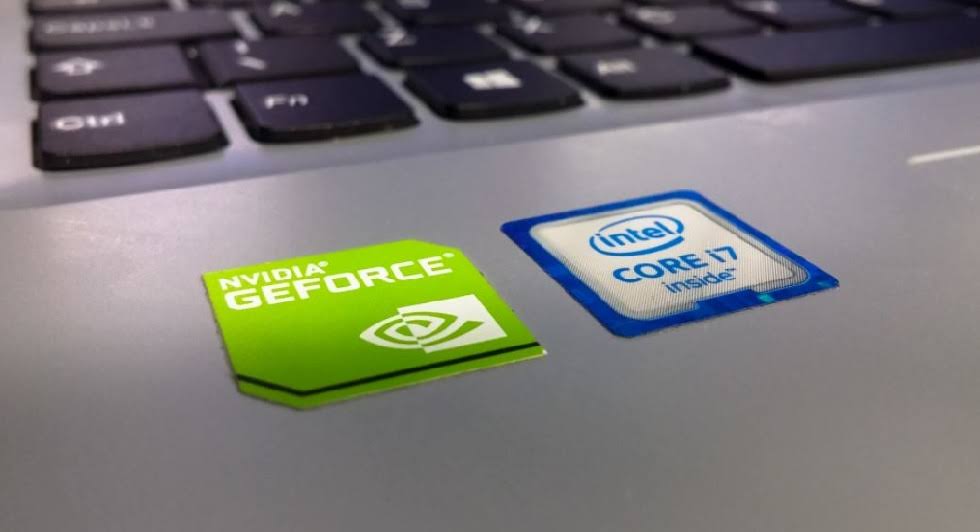 It has been more than a year since the launch of Nvidia Geforce 940MX in March 2016. Since then, it is the preferred choice of OEMs to bundle this Graphics Processor with the low-budget Gaming Laptops. Geforce 940MX can run every new game at low preset and 720p resolution and perhaps that's all a casual gamer needs. However, instead of buying a laptop with this GPU, one can build a gaming PC, and that will do a far better job. But portability is equally important, and hence we have this graphics processing unit.
For budget gaming Notebooks, we have a lot of options available in the market. We usually find either 940MX, 930MX or low-budget AMD GPUs like Radeon R5 M335, M430, etc. And needless to say, the one we are reviewing today outperforms them all. The Intel's 7th generation Integrated GPU also does a decent job in gaming.
First of all, we will discuss the specification of this GPU, and then we will move onto the benchmark scores and gameplay videos. At last, we will see what all games this Graphics Processing Unit can handle.
Name Geforce 940MX
Launch Date March 2016
Manufacturer Nvidia
Series Geforce 900
Type Dedicated Mobile GPU
Architecture Maxwell
Fabrication 28nm
Core Configuration 384:16:8
Base Clock Freq. 1,122 MHz
Max Clock Freq. 1,242 MHz
Memory 2GB/4GB
Memory Type DDR3/GDDR5
DirectX Version 12
Processing Power 861 GFLOPS
TDP 23W
As told earlier, 940MX was announced in March last year, and within as few months we began to see Notebooks running on this GPU. Before the Geforce 10 Series Laptops arrived, 940MX was the most preferred GPU in mid-ranged Laptops and it still is. It belongs to the Geforce 900 series by Nvidia which is based on the Maxwell architecture. It uses the 28nm Fabrication technique and has a core configuration of 384:16:8. This Graphics Processor is available in 4 different variants and that we are going to discuss later. The processing power is 831 GFLOPS, and its Thermal Design Power is 23W. Its base clock rate is 1,122 MHz, and with the help of GPU Boost 2.0 technology, it can reach up to 1,242 MHz.
NVIDIA BENCHMARKS:
🎯 Geforce 940MX vs. Geforce 940M vs. 950M



940MX is slightly overclocked, and the GDDR5 memory gives the 940MX some extra advantage in the benchmark test. Nevertheless, 940M can also handle pretty much every game that a 940MX can. However, the Geforce GTX 950M is on a whole new level. The old GTX 950M is still a better choice over the GT 940MX.
🎯Geforce 940MX vs. AMD Radeon R5 M335 and R5 M430:



There won't be much to say in this comparison as the AMD's low-budget R5 M430 and R5 M335 are not even near the Intel's Integrated GPUs. I would not at all recommend getting a Notebook with either of these Graphics Cards. They will struggle to run new games even at the lowest resolution and graphics settings.
I'll post a link to a YouTube video of gameplay of latest games on 940mx ddr5 :

The gameplay video should clear most of your confusion regarding the performance of Geforce 940MX in the real world. After switching to low/medium settings at 720P, there's no stopping it. I expect the 940MX to handle the upcoming games for at least a year or two. Anyway, you can still play hundreds of great PC Game that are released in this decade. I'll recommend you to have a look at all the games played in this video to get a better idea of the performance. The specs of the Laptop used in this video are Intel Core i5-6300HQ, 2GB Nvidia Geforce 940MX DDR3, and 8GB DDR4 RAM. You can surely expect a little improvement in the performance with the GDDR5 variant.
 Here is a picture to clear all your confusions about the FPS with GPU. 

![Nvidia-Geforce-940MX-Average-Gaming-FPS.jpg]
(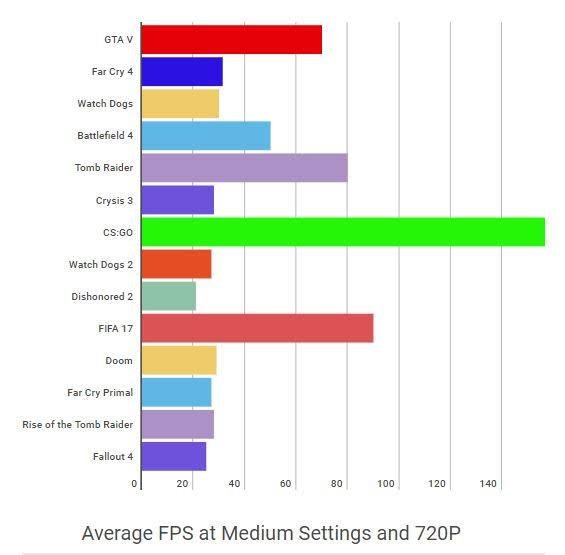 )
FINAL REVIEW :
No doubt, the 940MX is a great GPU for low budget gaming, and I would surely recommend buying a Notebook with 940MX. For casual gaming and editing, this graphics processor should easily fulfill your needs. However, there are still four better options that you can consider:
Build a Gaming PC
Spend Extra and get a GTX 1050 Laptop
Grab an old Notebook with GTX 950
Wait for the successor of 940MX which is coming pretty soon.
Yes, you heard the last line right. On 25th May 2017, Nvidia announced this new GPU. According to Nvidia, the upcoming Geforce MX150 will deliver 4X the performance of Integrated GPUs (940MX offers 3X performance). MX150 is going to be a replacement for the 940MX, and it is based on the Pascal Architecture. So, my final recommendation will be to wait for a few months for a good Notebook with the Nvidia Geforce X150 Processor. If you're planning on buying a Laptop with Nvidia Geforce 940MX GPU, then you can consider the HP Pavilion AU620TX.
This is actually my third blog here on steemit. I hope this blog will help atleast some of you!
Do give me an up if you love it!