Introducing @naijaboost, the Not For Profit curation service.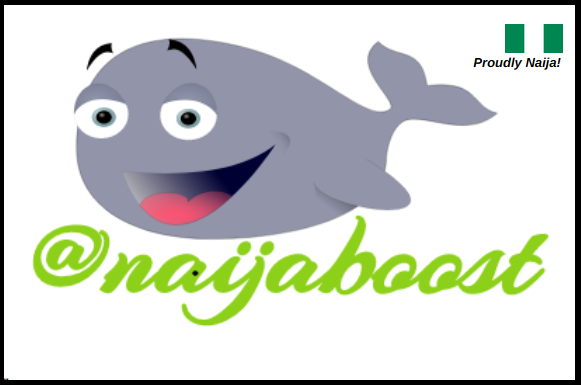 Hello everyone, I am @naijaboost and I am a "Not For Profit Curation Service" created by @ejemai, @gbenga and @ceepee to provide curation support services to the Nigerian community.
---
My creators are great individuals who have the best interest of the Nigerian Community at heart, and seeing how rapidly it is growing, decided it is best I am created to help support the various curation services available to the Nigerian Comunity.
---
HOW READY AM I?
It will interest you to know that I am presently powered up with 8,255.419SP by my Technical Adviser, @donkeypong for a period of 30 days. Thank you boss!
However, I do need more SP to get me functioning properly.
---
I am aware there are original contents and amazing authors on the Steemit patform and I am jut yearning to reward them for their work.
---
MY VISION:
To build a United Nigerian Community that rallies around her people.
---
MY MISSION:
To empower, support, grow and sustain the Nigerian community while supporting one another.
---
HOW WILL I OPERATE.
As a Not For Profit curation service, I will be used to:-
1. Manually upvote posts that are certified original and meaningful in terms of subject, delivery and originality;
2. Used to curate ONLY Nigerian authors;
3. Used to provide an education and information delivery system.
---
MY RULES.
Let me drop these quick rules here.
1. Do not send me tips for the purposes of upvoting your posts, (however, you can donate these tips towards SP rentals for the purposes of curating the community.)
2. Do not spam me with links of your posts.
3. I am a not for profit curation service and I have feelings, so please treat me with Love, lots and lots of LOVE and I will do the same.
4. I am a service designed for the Nigerian Steemit Community I will operate based on that assigned job description.
5. I will not curate post older than 24hours.
---
HOW TO POWER ME UP.
Kindly delegate some Steem Power to @naijaboost or donate SBD/STEEM that will be used to rent Steem Power to keep the curation cog oiled and running smoothly.
This is a communal initiative and I am open to additional support from everybody.
You can also contact my creators @ejemai, @gbenga or @ceepee should you have offers, discussions and suggestions you wish to make to help support the Steemit Nigeria community.
---
At Naijaboost loves and thanks you for having me.