Hello Hello Hello! My name is Jelle Rijnink, I'm a 20-year-old Commerce student with a serious ambition to become financially independent. Why? Well, I often look at the world and see way too many people stuck in the same loop of life, living in the same town, working the same 9-5, living off their last weeks' pay-check. People say money doesn't buy happiness, which I care to argue with as being poor doesn't achieve anything either. I knew that if I followed the norm that I'd likely get stuck in the same loop, therefore my vision is to become financially independent so that I can achieve the freedom to live life without
restriction. We only get one life so why not make the most out of it?
"The billionaire and the homeless man both have 24 hours in a day. It's what we choose to do with the time you're given."
I have a dream, a plan and a serious drive for success. Steemit allows me to share my story, thoughts and experiences towards my journey to success. I only have one chance to introduce myself and I'm determined to do it properly.
Let me start from the start…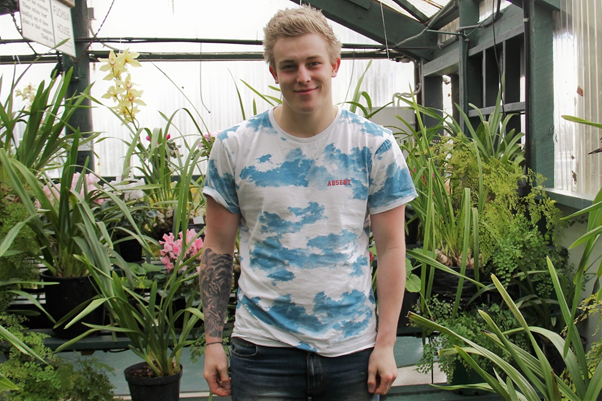 Before my parents had children they had travelled the world together, a found themselves in New Zealand which they fell in love with. As they had too much of value back in the Netherlands they returned home, back to reality and started a family.
I was born on the 21st of April 1997 in a little loving town in The Netherlands called Vierlingsbeek (close to the German border). My parents provided me with an upbringing that allowed me to be myself and explore my imagination which I am truly very grateful for. I grew up as the middle child between my two sisters, I reflect back on my childhood with warm and feelings, amazing memories. From my perspective as a kid life was safe, fun, and easy which allowed me to live in the moment without a worry in the world. My parents worked very hard to ensure that we had it good. My mother was a primary school teacher at the school my sisters and I went to she had a lot of passion for her children at school and loved what she did. My father was a manager of 80+ people at an industrial manufacturing plant.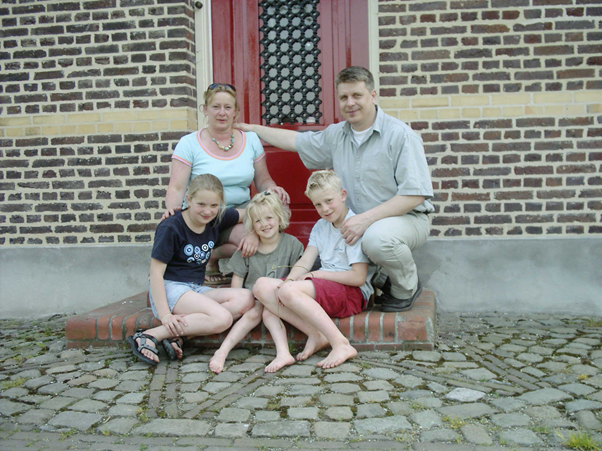 Growing up I really enjoyed riding my bike, fishing with mates, board games, jumping on the trampoline and exploring nature. Life flowed pretty comfortably for my sisters and I but it was starting to get the best of my parents. Throughout my childhood my parents focus shifted, and they both let their careers overrule their lives.
Mum was focused on her teaching as well as being a full time mother while dad had a very intensive managerial position. They both worked hard but dad was quite literally working himself to death. When he wasn't at work he'd be working on our property and he was a drummer in a local band. Over the years all of these life straining variables drove my parents apart. I saw that hard work can pay off, but learned there must be balance in your life. We had it all, enough money, an amazing house, lots of family and friend, all the ingredients for happiness were there, yet my parents had forgotten what life was really about in my view. They came to the realisation that a change was necessary, at this time my mother's mum was very sick in the hospital, basically on her death bed. After she passed my parents felt it was a good time to start fresh and immigrate to New Zealand.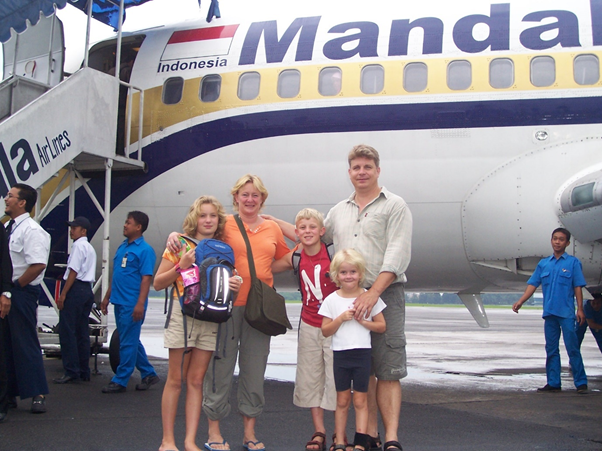 At age 9, the 31st November 2006 my family immigrated to New Zealand. We moved into a rental in Christchurch with the intentions of exploring the country to find a place to settle and buy a house. I knew very little English, "Hello my name is Jelle and I am 9 years old" was one of the very few things I could say on the first of day of school in New Zealand. I made friends with a Belgium boy in my class that helped me communicate to the other kids. I soon started making friends and picked the language up pretty quickly.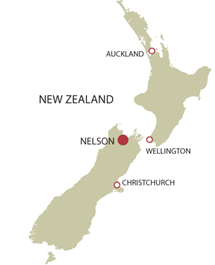 One year later we relocated and bought a house in a town called Nelson at the top of the South Island, a place Kiwi's call 'the sunniest spot in New Zealand' due of the insane amount of sunshine hours it gets. We've lived here ever since. (this is a beautiful photo I just recently took)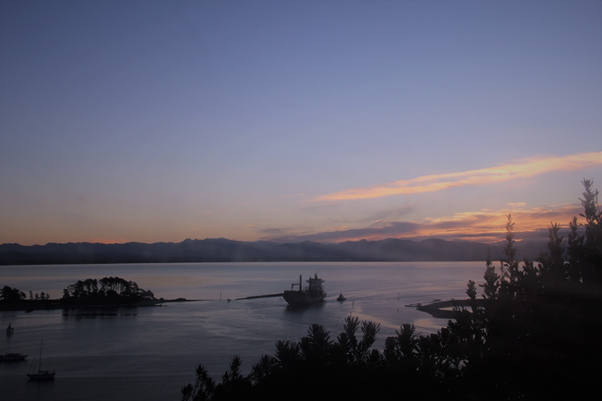 I went and completed both primary and intermediate school in Nelson and soon transitioned to high school. I went to an all-boys high school which was about a 2-minute walk from my house. The start of high school was quite hard for me, I struggled to find a loyal group of friends for a long time and often just tagged along to get through. Life at school and at home were both just plain average, I didn't have many friends and my parents had increasingly grew apart from one another. During my second year of high school my parents split up, this was something that I felt was inevitably going to happen. This was obviously an incredibly difficult time for me but I always kept my emotions to myself and learned to deal with it. Mum moved into a house about a 5-minute walk away from dad's house. For a while I lived between the two houses but ended up permanently moving in with mum. As high school went on I things got progressively better, I found myself making friends with a great group of boys who all played underwater hockey, which to this day I'm still able to call my best friends. I didn't have much of an idea to what career I wanted to strive towards but I definitely knew I wanted to go in the general direction of commerce. Since I was young I've always had a passion for money, it's something I understand, admire and desire. I took classes such as: Maths, English, business studies, economics, accounting and hospitality class as a side interest.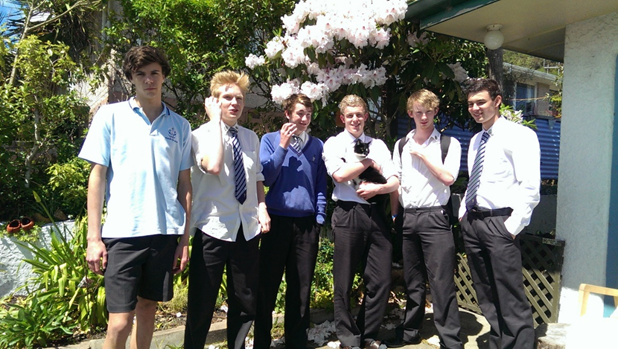 The overall 5-year high school experience is quite nice to look back on now, my greatest value would be the journey of all these boys starting high school as individual boys and coming out as a group of young men with a strong sense of camaraderie. I graduated high school in 2014 and decided to jump straight into studying towards a bachelor of commerce. There were two viable options of study, the expensive fun route or the cheap and boring route. I could either follow my friends and study in the North Island at the Wellington university and experience the Uni-lifestyle, or study at the local Politech and take advantage of the 'half-a-degree-for-free' deal they offer local high school graduators. I decided to live at home and study at the Politech, a three-and-a-half-year bachelor of commerce course majoring in management and marketing.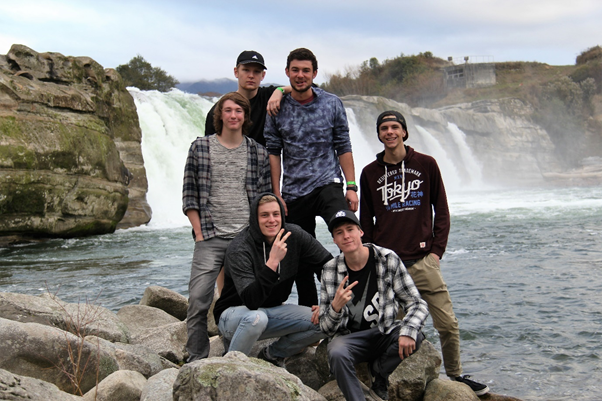 My investment history
Throughout my highschool education I maintained a part time job to save for my education. I started as a dishwasher and later became a waiter at a local café where I worked here for a year and a half. By 2016 I had managed to save $8000NZD ($5850 USD) but was unhappy with the fact that my money was just sitting in the bank gathering dust. I explored different methods of investing and soon found interest in the stock market. I did countless hours of uneducated research and eventually decided to invest almost all my savings in shares. I bought $4000NZD ($2925 USD) worth of Air New Zealand (AIR) shares and $4000NZD in Hallensteins and Glassons (HLG). Without much of an idea of what I was doing I bought these shares because of their attractive dividend pay outs. I was reading relevant news articles and learning a lot about how to read financial graphs, and I thoroughly enjoyed seeing my money fluctuate every day. The moment I invested all my savings in shares was the moment my life started going in a different direction to my peers.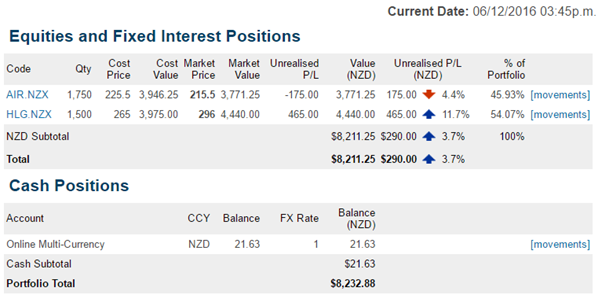 After roughly 7 months of holding this position I started hearing about Bitcoin through watching deep-web videos on YouTube. I did my research and was absolutely convinced that bitcoin is the future and there was a lot of money to be made. I decided to sell my shares and profited around $1300NZD ($950 USD) through, both dividends and increased share prices. In early February 2017 I purchased 6 Bitcoin for $9000NZD ($6580 USD) through Localbitcoin.com which was the best decision of my life. From this point onwards my appreciation for cryptocurrencies had been growing and I haven't looked back once. I started exploring and playing around with different crypto coins to diversify my holdings and make everything a bit more exciting. I recorded my holdings as below: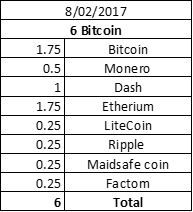 After about two months of natural market growth my $9000NZD ($6580 USD) turned into $9000USD. Late March I found out about an external cryptocurrency mining service called Genesis-Mining that offer a variety of different cryptocurrency mining contracts that provide daily pay-outs into your wallet. After doing the maths I essentially went all in and purchased two years' (23/03/17 – 23/03/17) worth of electricity (2000MH/s) on a Dash mining rig located in Iceland.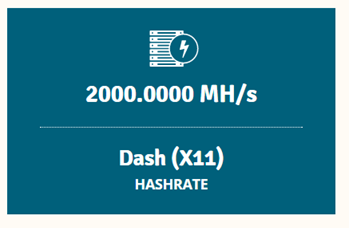 In less than half a year my Genesis-Mining investment has more than paid for itself.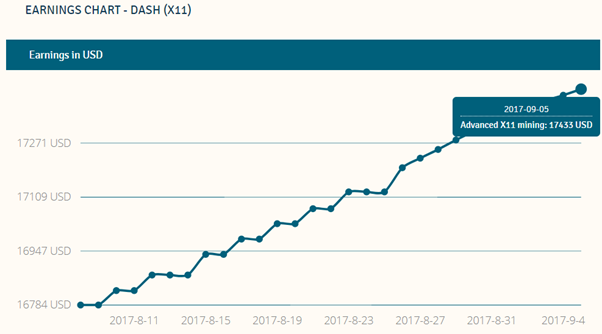 After accumulating my daily earnings, I decided to invested it all into a low market cap (22 Million) cryptocurrency called Crown (CRW). Crown looks to be a very promising project but it attracted me to invest as I was able to afford a masternode after missing the train on Dash. I purchased a masternode (10,000CRW) a couple of months ago for probably around $8000USD with the intent of keeping this as a long term source of passive income. My masternode is now worth roughly $15,000USD and provides daily pay-outs as well of 6CRW ($8.30USD).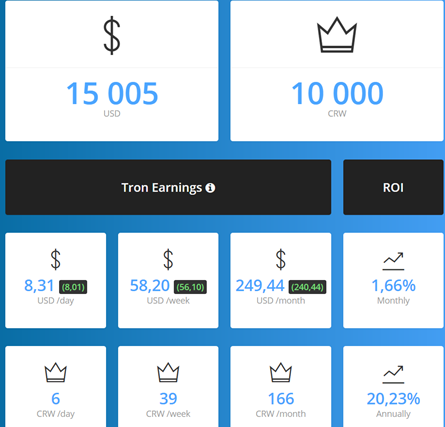 As of now (8/09/2017) I have accumulated 392CRW worth almost $600.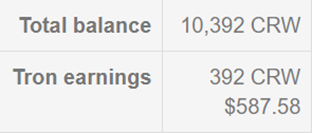 If I've learned one thing from the cryptospace is to always stay one step ahead. After locking in my masternode I was ready to move onto another project. I heard about Steemit through Trevon James and Craig Grant's YouTube videos. I absolutely loved the idea and the vibe of the community and was convinced that this would be something I could dedicate my time to as another source of income. I grabbed the opportunity and used the rest of my funds to buy 1000 Steem ($1200USD) to get me started.
Today
Its September 2017 – I'm 20 and in my third year of my bachelor's degree and have just under a year left till I finally graduate (July 2018). I live with my mum and her partner and keep a very standard supermarket job aside from my study. Life is going reasonably well and I can already feel my hard work is starting to pay off.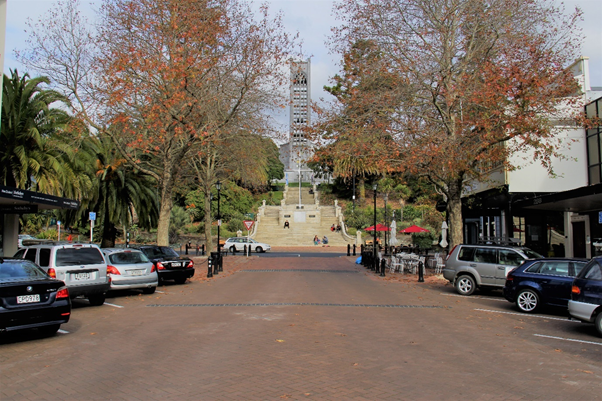 Since starting my degree I have had the desire to travel long-term but have always been aware of the money problem considering my student loan and traveling costs. As my crypto investments started to gain traction and I got deeper into my study, my journey to freedom didn't suddenly seem too unrealistic anymore.
After I graduate I'll quit my job and I'll be 100% commitment free from anything for the first time in my life. I'll buy a one-way ticket to somewhere (undecided) in South East Asia with not much more than the security of my degree and cryptocurrencies. I don't have a plan and all the time in the world, I'll go wherever the wind takes me. Conveniently I also have an Aunty that lives in Malaysia and an Uncle in Vietnam which gives my travels a nice sense of safety while jumping into a whole new continent alone.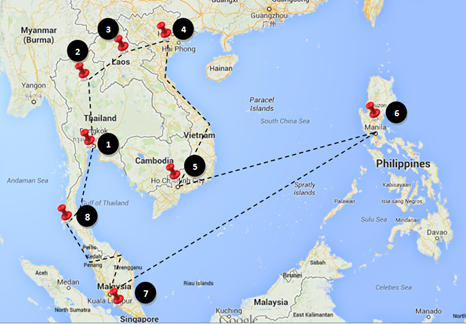 I'm striving to build an online investment portfolio within the crypto-space that will generate me a sustainable amount of passive income for fund my entire student loan (roughly $7500USD) and travel the world for as long I possibly can. At this stage It's hard for me to have an idea on the places I'll go and were I'll eventually end up, but hopefully I'll be able to gradually make my way towards Europe so that I can visit friends and family in the Netherlands.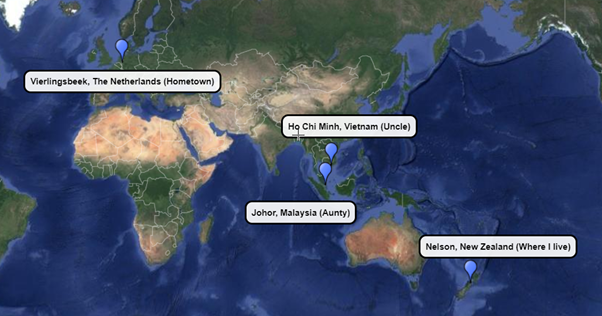 The Reason I presented my 'introduce-myself' post to such detail is because I want my audience to get a strong sense to who I am, how I think, where I come from and where I'm going. I hope my personal Steemit approach will assist me to surround myself with a vibrant network of Steemians of similar mind-set. For me Steemit will be a place where I will frequently post content about my thoughts, ideas, experiences and my cryptocurrency investments. Until I graduate (July 2018) I'll be focusing on getting actively involved in the Steemit community to get my name out there and build some sort of following leading up to my travels. So that when I set foot on my journey I hope to actively blog and share my experiences to an audience that I can learn from as well as influence.
With all said - thank you for taking your time to get to know about my life and please consider coming on my journey with me. I look forward to getting to know all of you!