Heyho community! A little about the crazy me from Brazil
Heyho everyone, making this 1st post to introduce myself, where I live and my ideas.
It's almost impossible for me to start without quoting one of my favourite writers.
A man must travel. By his own means, not by stories, images, books or TV. By his own, with his eyes and feet, to understand what he is. To plant his own trees and give them some value. To know the cold to enjoy the heat. To feel the distance and lack of shelter to be well under his own ceiling. A man needs to travel to places he doesn't know to break this arrogance that makes us see the world as we imagine it, and not simply as it is or may be. That makes us teachers and doctors of what we have never seen, when we should just be learners, and simply go see it. 
    - Amyr Klink
Well, the crazy me is a 29 years old guy named Arthur.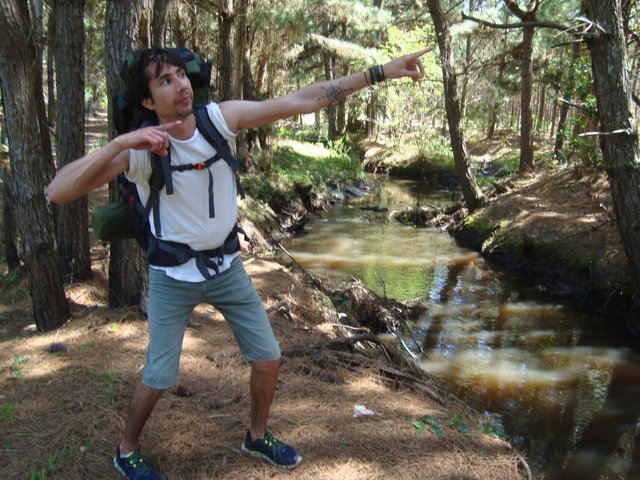 One of my camping journeys.
I'm a mechanical engineering graduate who decided to work as an entry to intermediate level english teacher in a small city near the southernmost city of Brazil, Pelotas, state of Rio Grande do Sul.
I've decided to become a teacher in times of economic crisis and for my own surprise I've discovered that the engineering factory life wasn't what I actually wanted. By becoming a teacher a sudden desire to explore, learn and share emerged. I've developed a passion for teaching and thats what I want to bring to my first blog . I want to bring my experiences and show that everything is possible when you want it.
My hobbies are divided between camping, learning how to sail, stand-up paddle and traveling. I like to have a healthy lifestyle, eventhough sometimes I become lazy. In the past few weeks I've also became intrested in criptocurrency, that's how I discovered this community.
I live in Brazil. This giant piece of land discovered by Pedro Alvares Cabral in 1500, a place of enormous natural beauty and with super receptive and warm people. It's true, yes, we have some problems and most of it due to violence but, hey! Why talk about that when we have countless positive qualities? For exemple the landscapes.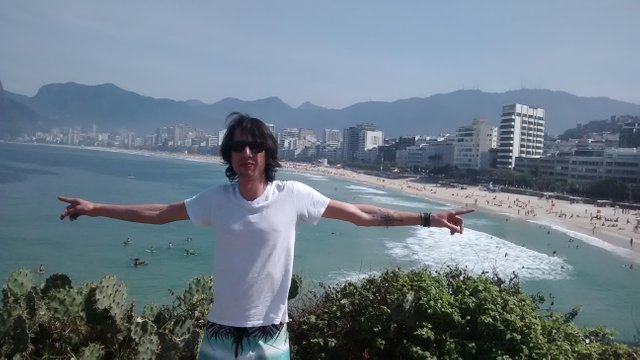 Rio de Janeiro, Olympic games 2016.
Here you can find desert like temperatures or sub 0ºC temperatures during the seasons, you can enjoy the vast flat beaches or the montains, forests and rivers. I feel lucky to have all that near me, you're never bored.
So without overextanding my thoughts this will be my blog. Besides sharing about myself I want to bring not only travel stories and travel/camping tips. I want to encourage you to go and visit this wonderful world by posting loads of information, I may also start posts about learning the Portuguese language. Who knows?
Hope you guys the best and in advance Merry Christmas!!
Arthur