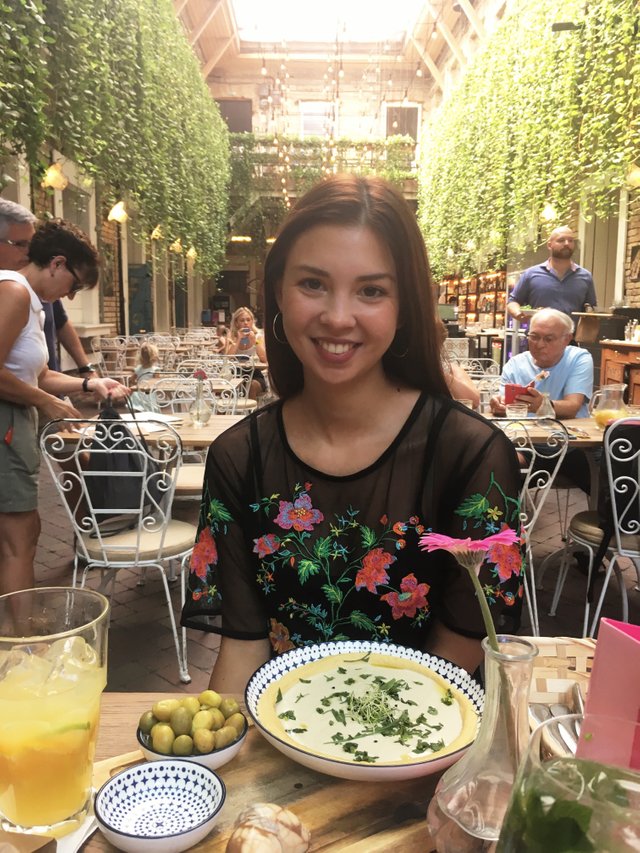 I am very happy to join you here and exited to start exploring all the opportunities that Steemit offers!
In general, I like to try new things in life and step out of routine sometimes, and as I am using most of the other social media platforms that are more or less mainstream nowadays, joining Steemit is already a completely new experience for me. I believe it will be a good one 😊 If you have any useful tips on how to use and enjoy Steemit in the best way, I am more than happy to read about your suggestions and experiences!
I look forward to descovering new people of this community with all the inspiring ideas, knowledge and expericences that you share here!
My name is Milana, but here I would like to be called Tahini girl 🙋 This simply comes from my absolute obsession with this beautiful, creamy, exotic sauce. I am a passionate food lover (favorite part: dessert 😋), but I also like to keep moving and be active. I smile a lot, and laugh loud. I believe that there are good people living next to us in every corner of the world, and I think that non of us is ever alone, even if everyone feels like that sometimes.
English is not my native language, but all my posts will be in English in order to reach and engage as many interesting people as possible.
I wish you a beautiful rest of the day! 😊