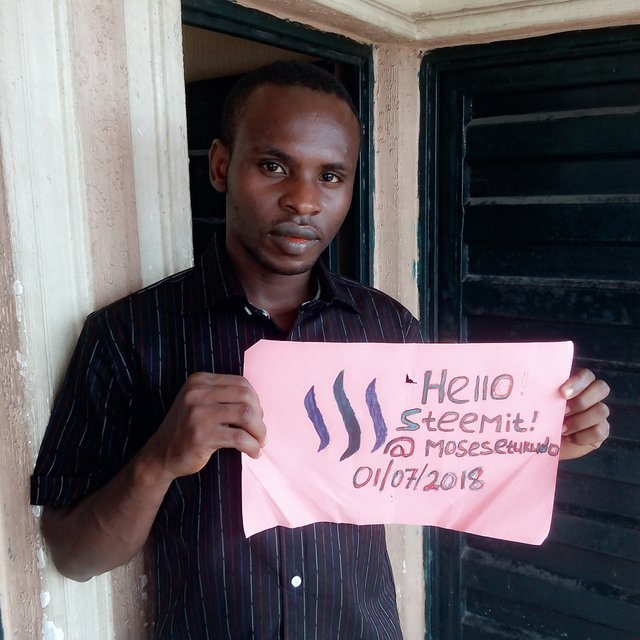 I write these post to introduced my self @steemit. I am Moses Etukudo.  I am here to make friend, relate, support and know more about steemit and the entire things concerned with it. I wish and i wouid not cease to thank @mritsnobigdeal for introducing me to this amazing platform.  I would love to share my talent and also aquir knowledge/support @steemit,  throughout my staying here i am sure it won't cause pains,  regret to you all.
  Mritsnobigdeal brief me about @surpassing google @Dimimp @ned @steemjet @steemgigs @steem repo @fyrstikken @coinmarket @temstee and many other in steemit how good and nice they are to him and i hope that same will be applicable to me so i acknowlege u all thanks so much.

I will be posting about current news in the country, graphic designs, engineering works, my music, life, well-being, happiness and lot more.
Little about me
I am 27 yeare old, i am a nigerian, single, self employd and also an engineer. I interact with english and ibibio. I make use of some social medias like facebook, twitter, Histagram etc. Some of my favourite things i love are music, sport like hockey, soccer, volley ball tennis etc and Tv shows like NTA, African magic, sport etc
Thank you for reading my post and for connecting. I read them all, upvot me and comment on my post if i am wellcome. Remain Bless😃😃😃😃