Hello Steemit its me @monsterwhale
Hello Steemit,
I am @monsterwhale and on this Account you will find me sharing some "Monster theme" based artworks in future!
I got this Account on a very special way, by buying a Steemmonsters Starter pack.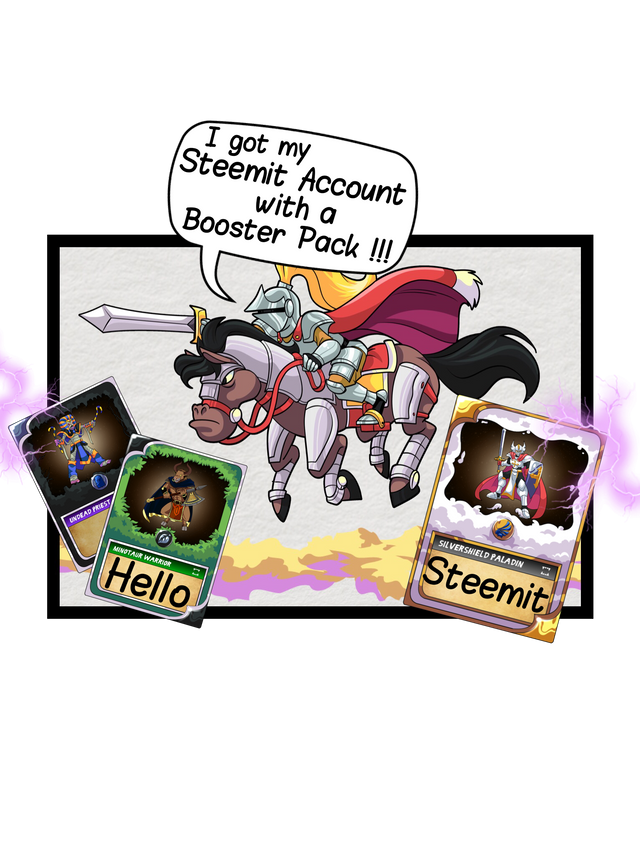 How to get an Account out of a Booster Pack?
...Many of you will allready know this new Steemmonsters collectible card game where card ownership and game results are all published and verifiable on the Steem blockchain.
You can fight against other Card owners and win STEEM, SBDs, upvotes, Cards, and Card Packs which sounds awesome!!!
The starter pack i bought is consisting of 30 pre-selected cards that everyone is required to purchase in order to get started.
This pack costs 10$ which you can pay in different cryptocurrencys, also with steem and SBD.
10$ sounds expensive and yes it is, but now you create a new Steemit Account with the purchase of the Starter pack and this Account will have 3 Steempower locked ;)

Because i loved collectable card games since childhood i think its worth to give this one a chance.
My journey starts here and im glad if you want to go with me on this way! :D