NEW to Steemit and yes those are TACO'S on my SOCKS!
Hey Steemit! It's Mike here, and yes those are Taco's on my socks! haha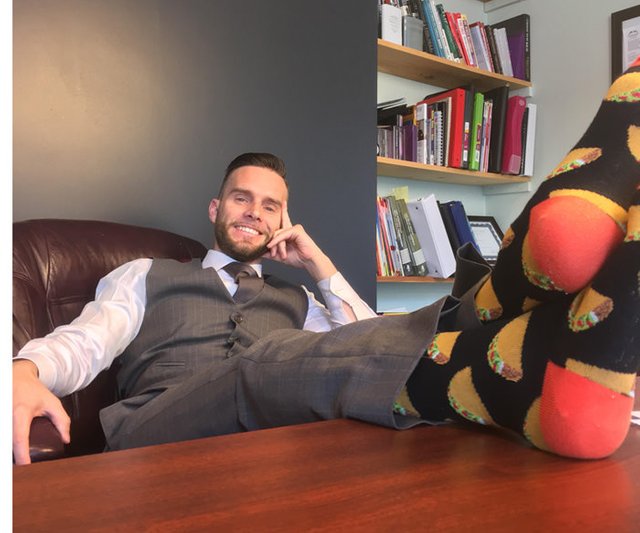 Just another day in the office
just wanted to say hi to everyone. I've been browsing the website for some time and love the content which is being posted! Great job everyone! I'm excited to start contributing to the platform.
A little about myself, I'm family first type of guy, brother to @bitdollar and @thisisjaimee They introduce me to the website. So shoot them some love.
Some of the things i'm very passionate about is my work, which is in the real estate sector. I am licensed real estate agent in Toronto, Ontario. Also invest in rentals and flip properties when opportunity strikes. Very passionate about real estate as it's more of a lifestyle to me. I love networking and meeting new people on and offline. We live in a great time to be able to build relationships everywhere we go and all over the world.
Besides from work and family, I am big into health, cooking, music, basketball (huge Raptors fan) and as you can tell with my socks also big into fashion. If I am not the loudest in the room typically my wardrobe or socks will definitely bring some attention over my way. I'm sure more on these passions will come up more through my post and comments.
I'm looking forward to bring some of my personalty to the site and share some awesome content on here. Also excited about DTube. I definitely see myself putting some videos together as well.
Stayed tuned...