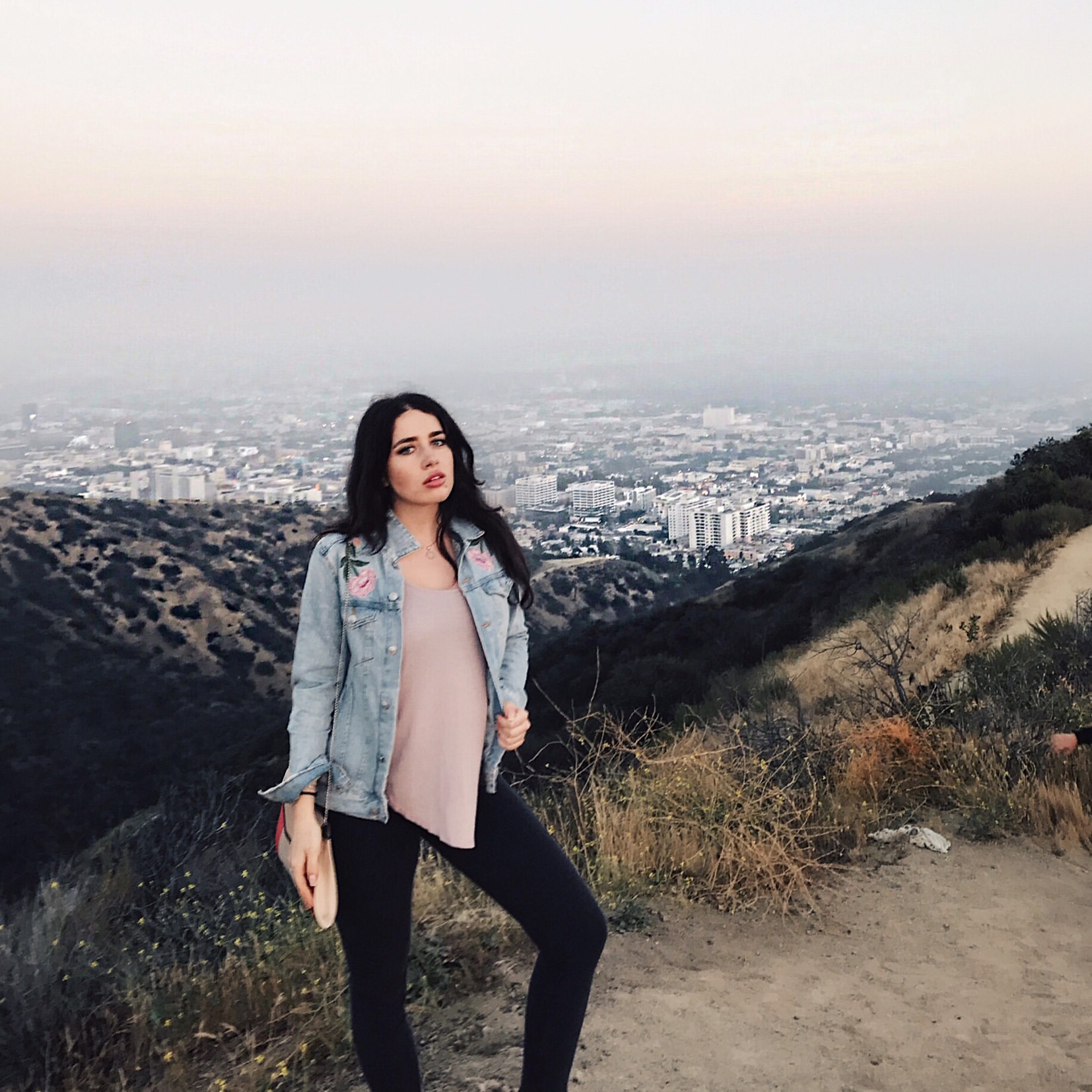 Hello everyone,
This blog will be about a day I spent in Los Angeles. For those of you who are interested in cool places in LA this could be pretty useful.
There are a lot of places to choose from when it comes to healthy options. On this day I decided to hit Melrose Place area in West Hollywood forone of my favorite lunch places in LA, Craft Alley Cafe.
It is very well hidden so you would need to figure it out ;)
The staff is super friendly and the food is delicious. The best Kale Salad in my opinion, paired with fresh turkey sausages= yumm :)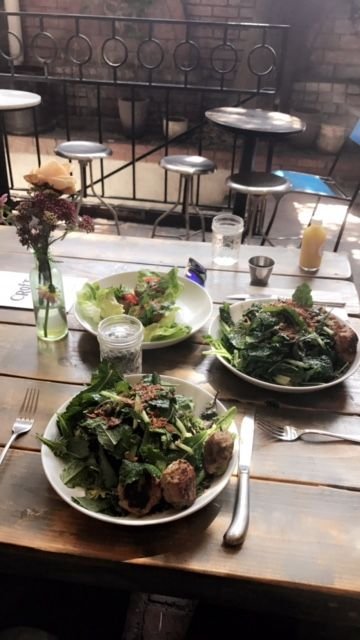 Before I eat I always try to consume ginger lemon shots. This bottle is from a cool place called Moon Juice, it's very intense. Moon juice has amazing stuff in their store. If you are into bio-hacking your body, this place has great stuff to add to your everyday diet, such as Brain Dust and Spirit dust that enhance your cognitive ability and mood. Located very close to Craft Alley Cafe.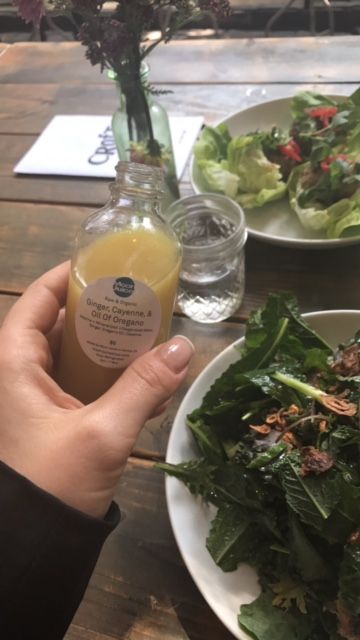 Few hours later I met with my girl friend and we decided to go hike in Runyon Canyon. This is a very special place to me because I used to come here a lot as a kid. Runyon Canyon has a huge mansion there overlooking LA, rumor has it this mansion is haunted because no one stays there long term.
Very spooky but amazing place for hiking.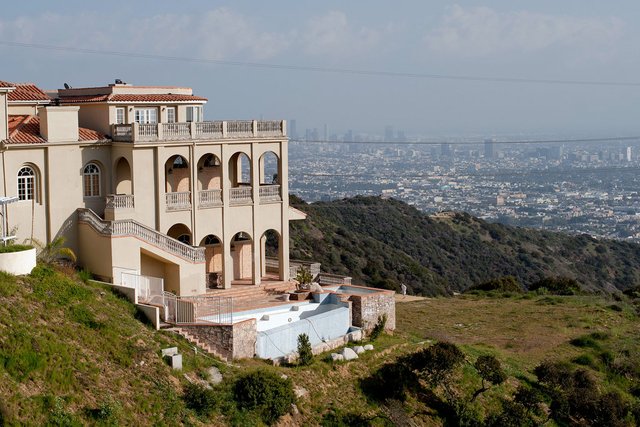 Keep in mind that you have to hike there before sun goes down or you'll increase your chances of being eaten by wolves and other wild creatures :D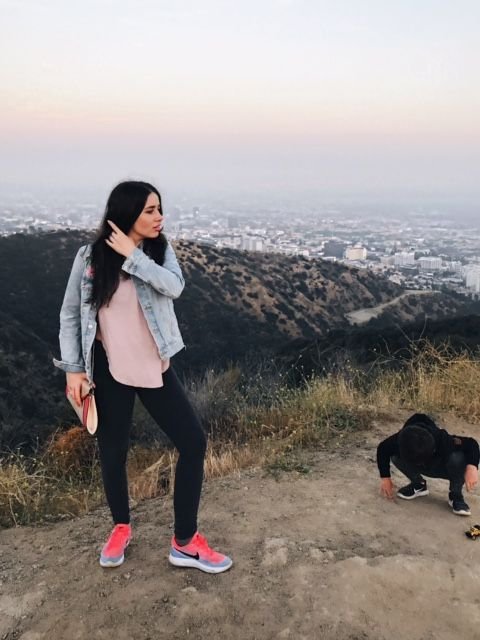 In my opinion one of the best hiking spots in LA.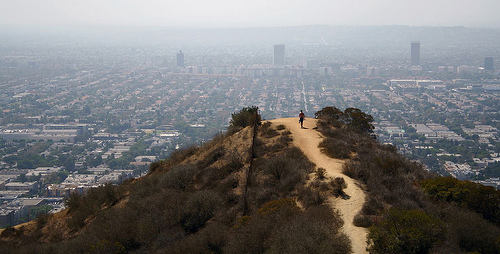 Ok moving on...
For dinner I decided to go complete 180 and check out infamous Animal restaurant located in West Hollywood. If you're into amazing meaty dishes this is the place for you, not much of a scene but a great dining experience. Make reservations at least a week in advance, this place fills up fast.
Must try Loco Moco with fois gras, spam and egg.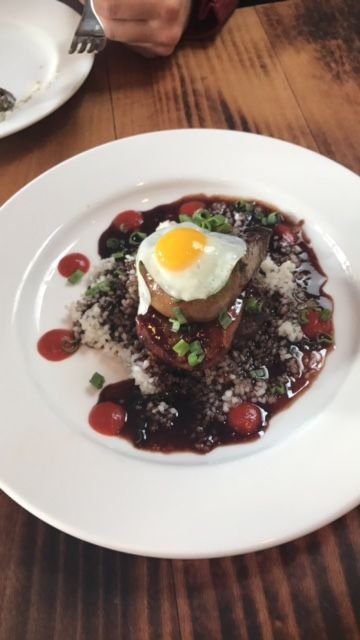 And of course the STEAK, vegetarians BEWARE!!!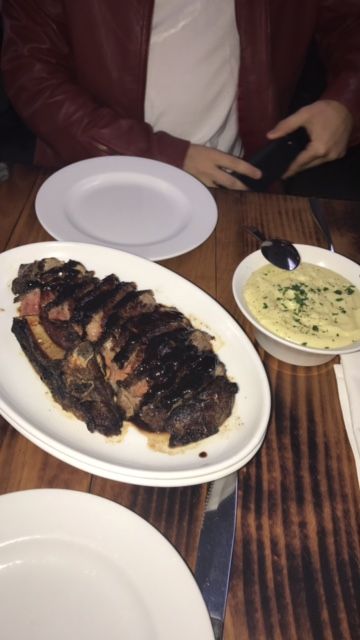 The best stake I've ever had, and I've had a lot of great stake.
I continued my night at EPLP, a rooftop lounge in West Hollywood, come around 9pm because on Sat it will be packed if you come later, line for days...
Love the view, the cocktails and the crowd :)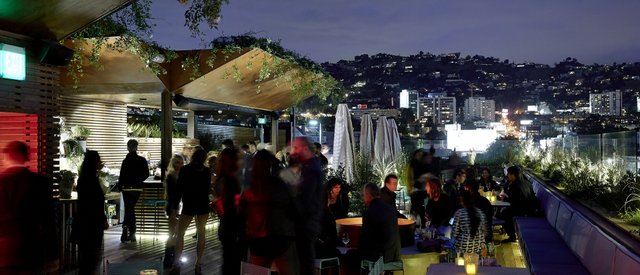 To finish my night, I went to one of my favorite speakeasy bars in Hollywood called No Vacancy.
It used to be a brothel, and now it is a swanky cool bar with an outdoor patio, life band and burlesque dancers.

Thank you for reading my blog, another story is coming next week.