Hello, my name is Daniela. I was born in Buenos Aires, Argentina, the most southern country. On its continental plataform are the "Islas Malvinas". I love Buenos Aires, is my city, my port. With almost 30 years old I came to live in Curitiba, Brazil. I met the man of my life who has shown me the world and steemit :D He is brazilian. I have 3 wonderful doughters. I'm a software developer. I have worked at private and public companies. Today I'm working at my own company. I like music, dogs and yellow is my favorite color. I'm here at steemit to share with you my stories. First in spanish and portugues because, sorry, my english is "growing", thanks for reading me.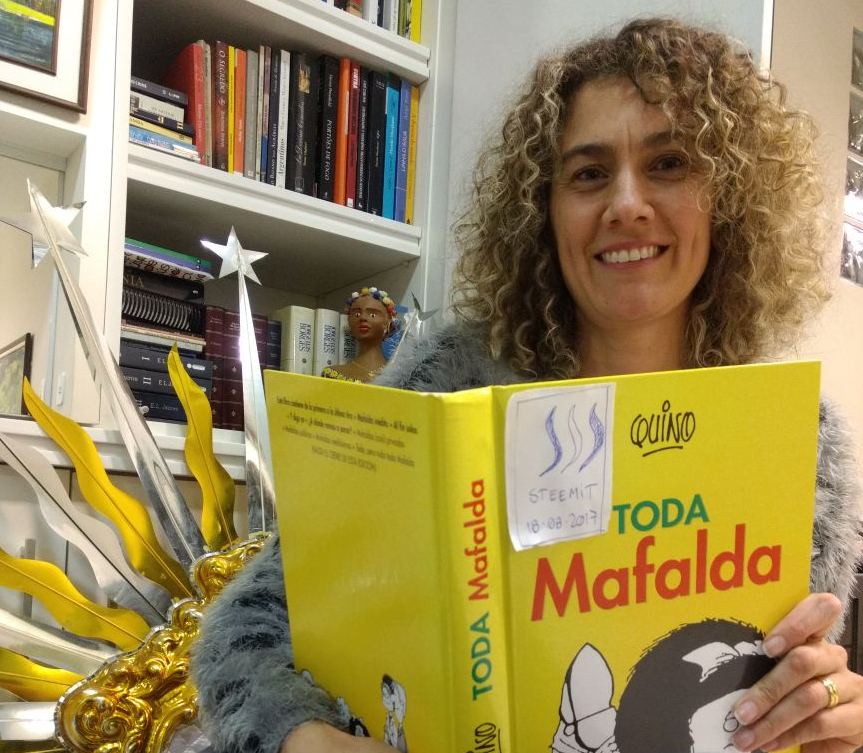 ---
¡Hola! Me llamo Daniela. Naci en Buenos Aires - Argentina, el país más austral y que tiene en su plataforma continental las Islas Malvinas. Amo Buenos Aires, es mi ciudad, mi puerto. Con casi 30 años vine a vivir a Curitiba, Brasil. Conocí el hombre de mi vida y fue él que me mostró el mundo y el steemit :D él es brasileño. Tengo 3 hijas maravillosas. Soy analista de sistemas. Ya trabajé en el mundo privado y como concursada en el ambiente público. Mi mascota preferida es el perro sin duda, mi color favorito el amarillo y adoro la música. Hoy estoy cuidando de mi empresa. Entro al steemit para dividir con ustedes mis ganas de escribir. ¡Gracias por leerme!
---
Oi! Meu nome é Daniela. Nasci em Buenos Aires, Argentina. O pais mais austral que tem na sua plataforma continental as Ilhas Malvinas. Amo Buenos Aires, ela é minha cidade, meu porto seguro. Com quase trinta anos vim morar em Curitiba, Brasil. Conheci o homem da minha vida que me mostrou o mundo e o steemit :D e ele é brasileiro! Tenho 3 filhas maravilhosas. Sou analista de sistemas e já trabalhei em empresa privada e fui concursada no estado do Paraná. Hoje estou gerenciando a minha empresa. Adoro cachorros, minha cor favorita é o amarelo e amo a música! Estou no steemit para compartilhar com vocês a minha vontade de escrever. Obrigada por ler este meu depoimento!