Introducing Mark !!!
  Hello Steemit community, I am Mark, I was born, raised, and live in Pensacola, Florida, I am into Photography, Computers, Art, Travel, DIY, and lots of other things.  
  I started buying different cryptocurrency about one month ago, which led me to Steem which led me to Steemit so here I am.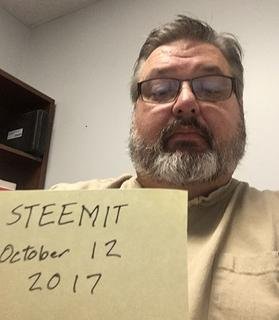 I am completely new to blogging, actually I have read tons of blogs I just have never written or posted one.
Here is what  I plan on blogging about:
 1. Things to do in Pensacola and Pensacola Beach with photos of course. Pensacola is a beautiful place to visit, of course we have our beautiful beaches, but we also have the Pensacola Naval Air Station which has the Pensacola Naval Air Museum, and is the home of the famous Blue Angles, also on the base is the Pensacola Lighthouse. We have two forts Fort Barrancas (on the base) and Fort Pickens (on the beach). Down town we have Historic Pensacola Village, Great entertainment and of course our Great Sea Food Restaurants, we also have a minor league Baseball team the Blue Wahoo's and a beautiful Baseball stadium to watch them in, plus much much more.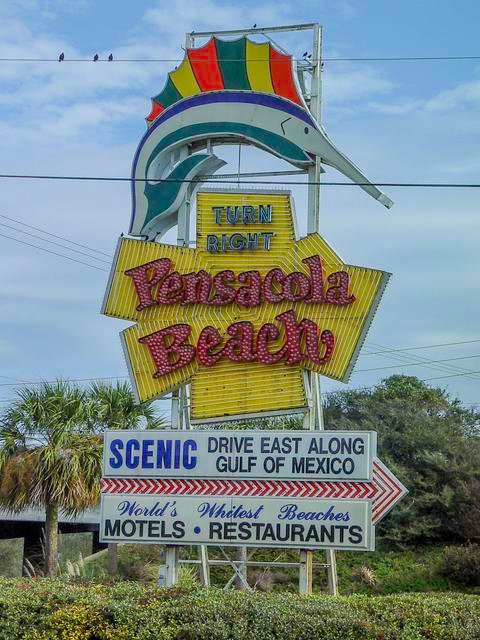 Follow this sign to Pensacola Beach.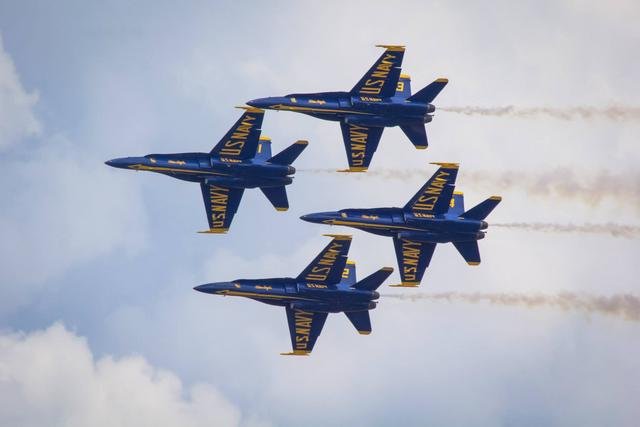 The Blue Angles do two shows every year in Pensacola, One at the Naval Air Station and one on Pensacola Beach.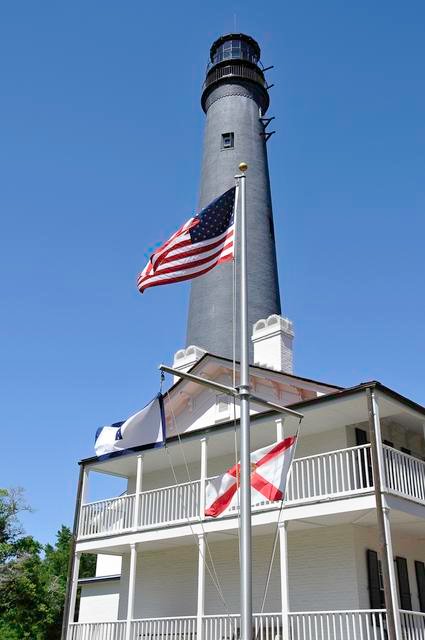 The Pensacola Light House.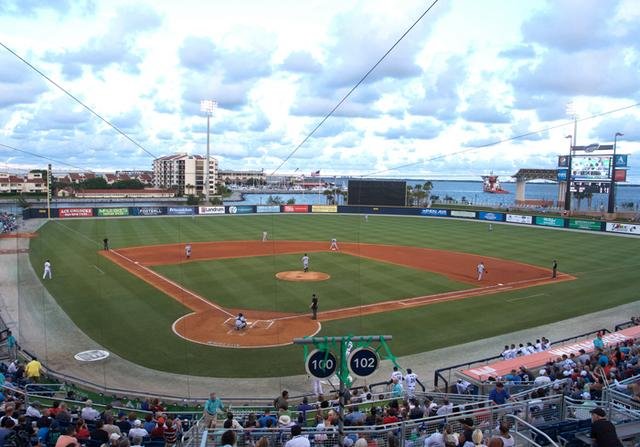 The Blue Wahoo's Stadium.
  2. Maybe some travel stories of places I've been and you may want to go, I love to travel I just don't get much time to do it. I have never been out of the United States, but I have been to some beautiful & interesting places here.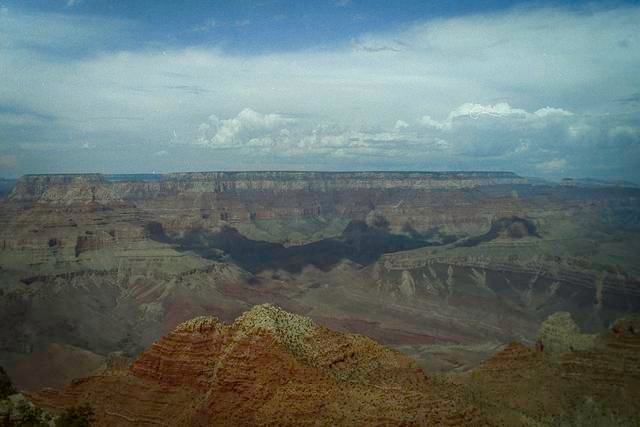 I love the Grand Canyon! There's are countless photo ops everywhere you look.
  3. I am into HDR (High Dynamic Range Imaging) Photography so I plan on sharing some of my HDR photos. Some people love HDR and some hate it, I happen to love it. So this is how I take HDR Photos – First I will take 3 or more shots of the same thing from the same position usually using a tripod, each photo is set to a different exposure dark to light, then I use an HDR Software to stack the photos and then it automatically picks the best part of each photo to build one photo.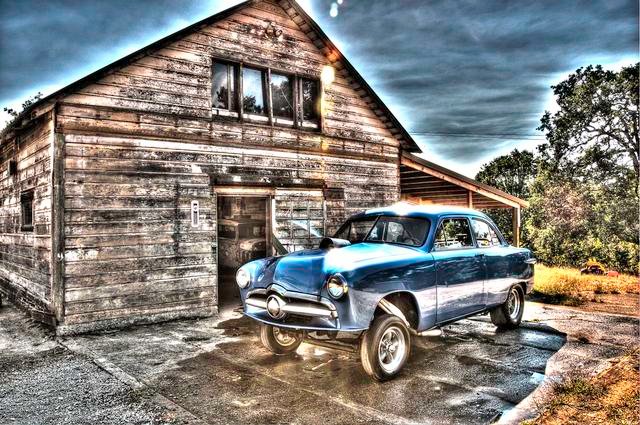 This is my buddies 1950 Ford Gasser in Oregon.
Gasser – 1930's to 1960's car, which has been stripped down, jacked up, and souped up. To race on a drag strip.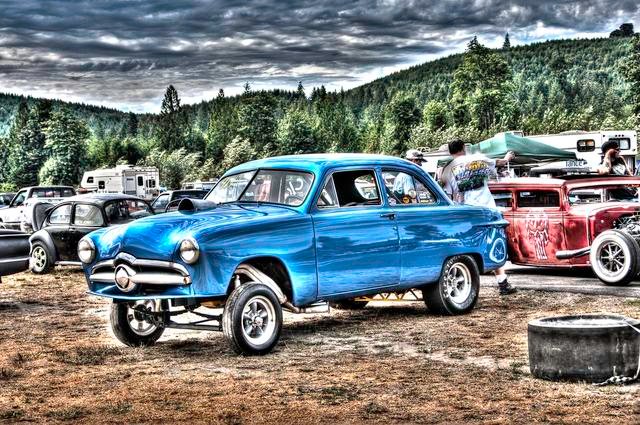 This is at a race in Washington State near Mt St Helens.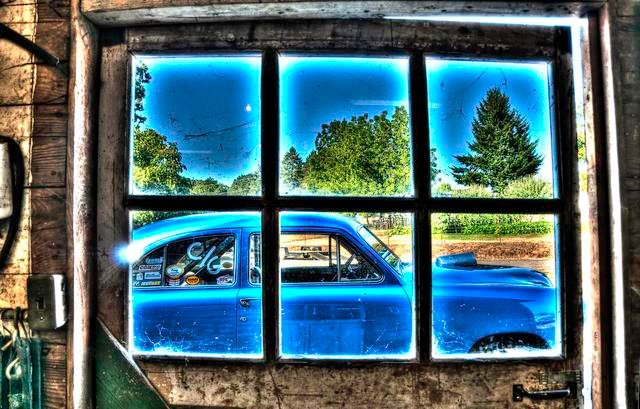 I took nine shots for each of these, If you look in the first photo you can see the old car in the barn you could not do that with just one shot, in the last one with the window on a single shot either the window would be to bright or the door would be to dark.
  4. I'm also thinking of doing some Photoshop work on old art that is public domain and sizing it right and adding a border so all of you can download it and have it printed, I would edit them for most of the popular sizes and even suggest the best places to get them printed. I like to print these on canvas, because you don't have to have them framed for them to look great, or you can have them framed for a more formal look. How about an 16 X 20 of the Mona Lisa by Leonardo da Vinci or a 30 x 40 of The Starry Night by Vincent van Gogh.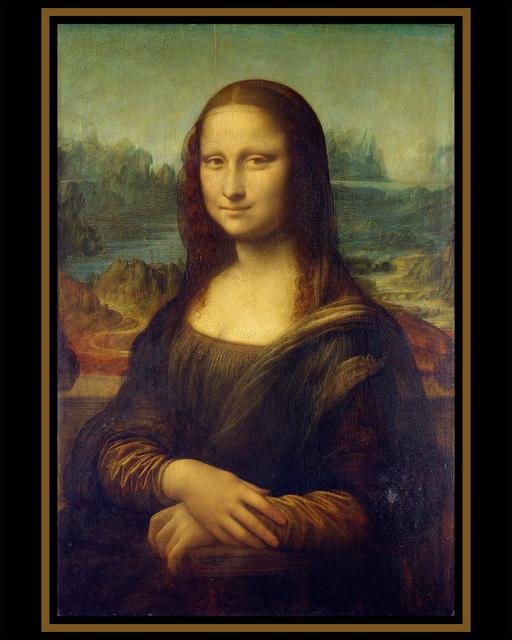 Mona Lisa sized for 16 x 20 with border.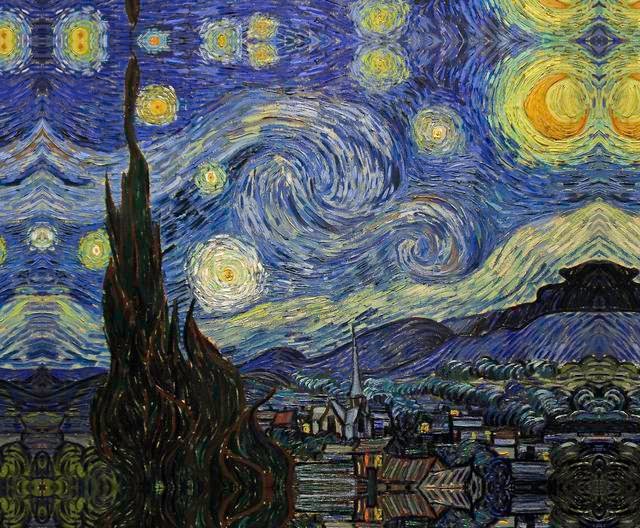 The Starry Night sized for 8 x 10, this one worked without a border.
  Please let me know what you think about my ideas.
Thanks,
Mark