introduction/perkenalan
Perkenalkan nama saya mahyul fatta saya tinggal dari indonesia.
Saya lahir di lhoksukon, aceh indonesia pada tanggal 30-08-1999.
Saya berumur 18 tahun.
Saya kuliah di fakultas malikussaleh (unimal) fakultas ilmu sosial dan politik (fisip)
Hobi saya berenang, bernyanyi dan berwisata.
mengapa saya bergabung di steemit?
Karena dengan steemit saya bisa share paper saya disini dan menambahkan wawasan dalam tulisan saya.
saya anak pertama dan saya mempunyai adik dua orang yang nomor dua perempuan dan dia masih sekolah di sd kelas 5 dan yang terakhir masih kecil belum bisa bersekolah.
dengan adanya steemit ini semoga saya bisa berkembang di dunia yang penuh dengan konspirasi ini.
oleh karena itu salam kenal semua sahabat steemit semua semoga saya bisa berguna bagi bangsa dan negara.
untuk sementara saya masih pemula, saya mohon bimbingan dari pada teman-teman steemit sekalian apabila ada kesalahan dalam penulisan saya
maklum saya masih pelajar dan masih perlu banyak pengalaman agar saya bisa pintar dalam segala hal.
seperti kata pepatah indonesia: berakit-rakit ke hulu berenang-renang ketepian, bersakit sakit dahulu bersenang-senang kemudian.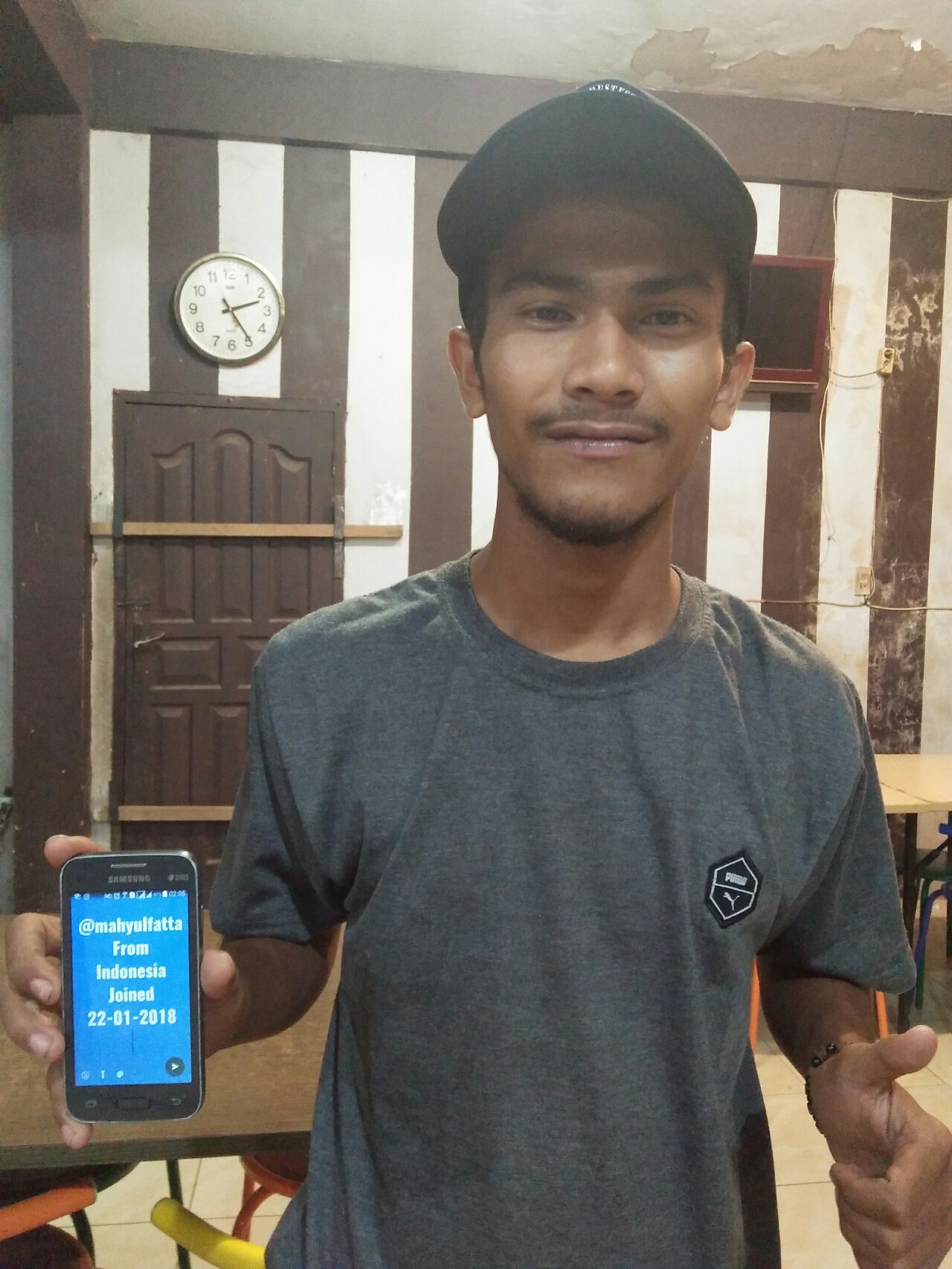 Introduce my name mahyul fatta i live from indonesia.
I was born in lhoksukon, aceh indonesia on 30-08-1999.
I'm 18 years old.
I went to faculty malikussaleh (unimal) social and political science (fisip)
My hobbies are swimming, singing and traveling.
why did i join in steemit?
Because with steemit I can share my paper here and add insight in my writing.
my first child and I have two sisters who are number two women and he is still in school at 5th grade and the last is still a child can not go to school.
with this steemit I hope I can grow in a world full of this conspiracy.
therefore greetings all friends steemit all hopefully I can be useful for the nation and country.
for while I am still a beginner, I beg the guidance from my friends steemit all if there is a mistake in my writing
know I'm still a student and still need a lot of experience so I can be smart in everything.
as the Indonesian proverb says: raft upstream to swim on the lonely side, sick first have fun later.