Hello Everyone, My name is Chris but my friends and teammates often call me Macon. It's a nickname that's stuck with me since the first week of college and I figured I'd make it my own. I'm from Atlanta, GA and a proud alumni of the Georgia Tech School of Architecture.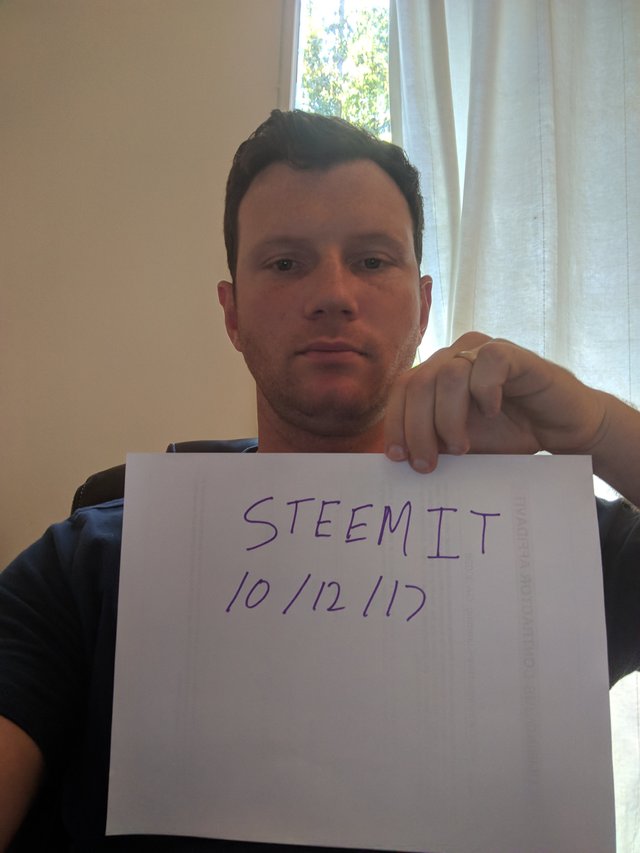 I'm married to my wonderful wife, Maria. She moved to Atlanta to study and be with family and I was just so lucky enough to have met her! Our bond is strong and we challenge each other everyday. We love to travel and recently spent out honeymoon in St. John, USVI. We're saddened by the damage sustained by the hurricanes, but look forward to visiting many more times in the future.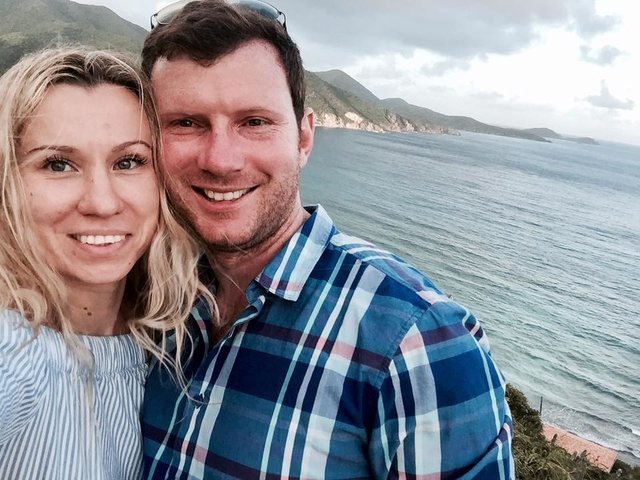 More often than not we're traveling somewhere and being goofy!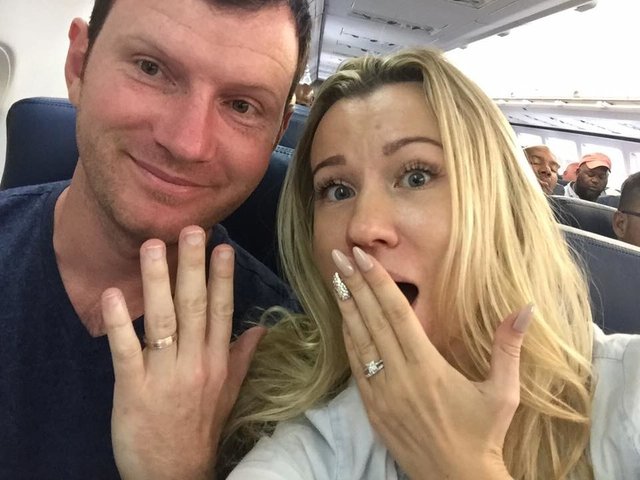 There's a number of things I enjoy doing, but one of the most exciting has been my career playing rugby. I started playing at Georgia Tech where unlike some of the fancy footed players, I ran hard lines and excelled on the defensive side of the ball. After college, I continued playing for the Maryland Exiles after moving to Washington D.C. For the past seven years I've played for the Atlanta Old White Rugby Team where I've started well over 100 matches, won three regional championships and finished third in the country. So Many exciting times...I might share some of the ones I can without getting into trouble.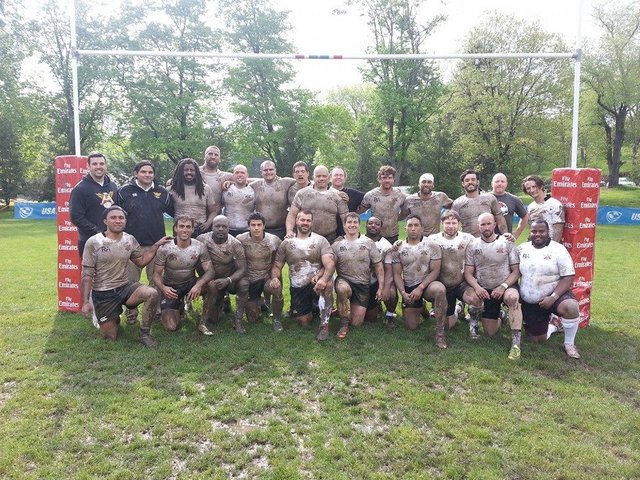 The best position in Rugby #7 (really whatever # gets you on the pitch)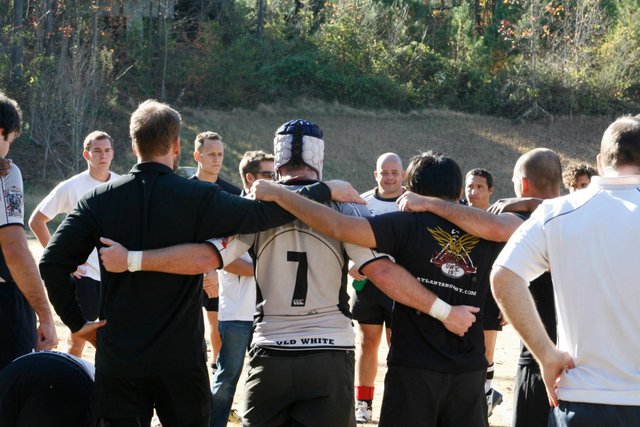 Most recently, I've decided I'm getting a little too old and beaten up to keep up with the younger kids, so I've started coaching and have really enjoyed it. I'm lucky enough to be able to coach at my alma mater, GT. We're rebuilding but I have a great group of young men that I've promised a championship to!
Me a decade ago post match GT.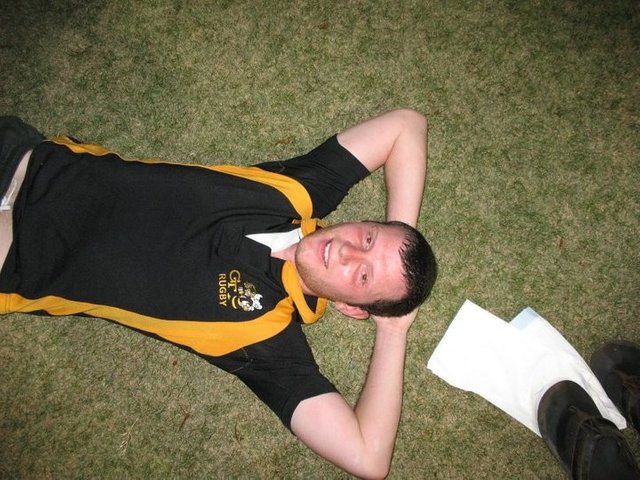 Feel free to share your rugby stories with me or if you're in Atlanta come check out a match.
For work, I own a design/build firm that focuses on luxury swimming pools and outdoor living. I've had the pleasure of working with many great clients on a number of award winning projects. I'll definitely post many more photos of my portfolio and 3d designs in future posts. Here's a few teasers-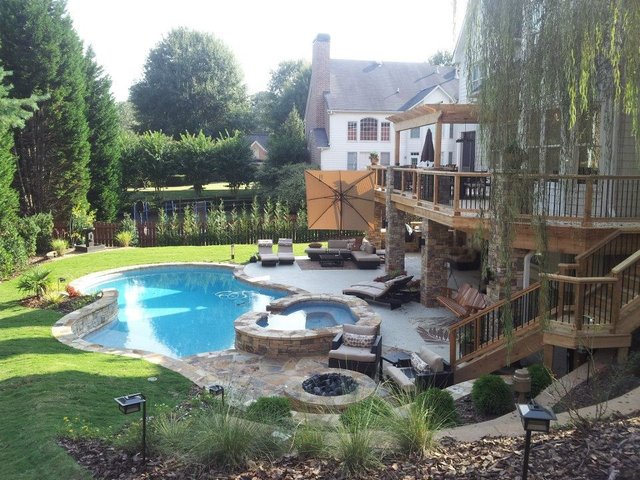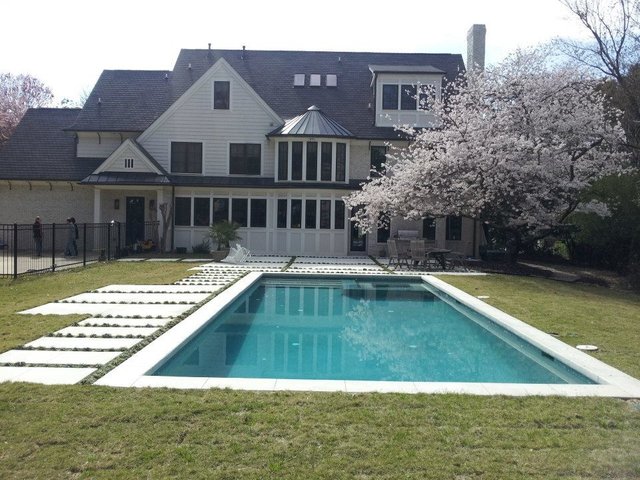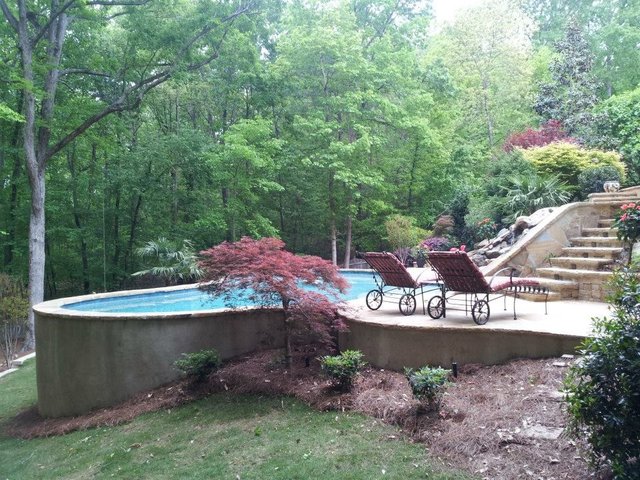 Other than rugby and work, I enjoy traveling, adventures, motorcycles, art, and architecture.
A pic from a few years ago when I had crazy hair and an ultra fast bike. The wife keeps telling me no, but I'm going to bring it back! At least I keep telling myself that.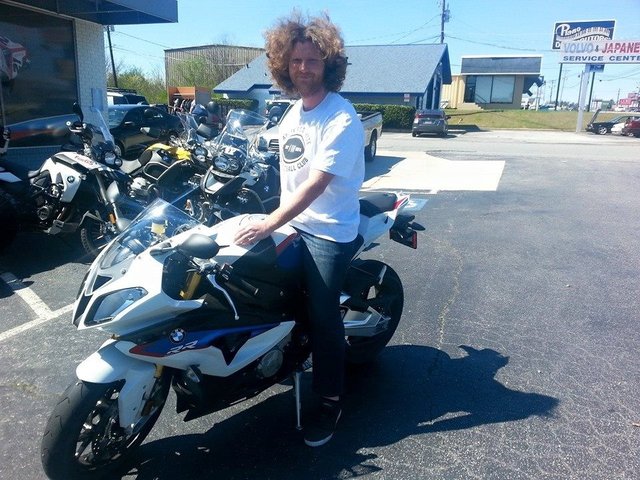 I'm happy to see a useful social media platform that's not so political and full of nonsense (I won't name names FB).
Thanks for reading!