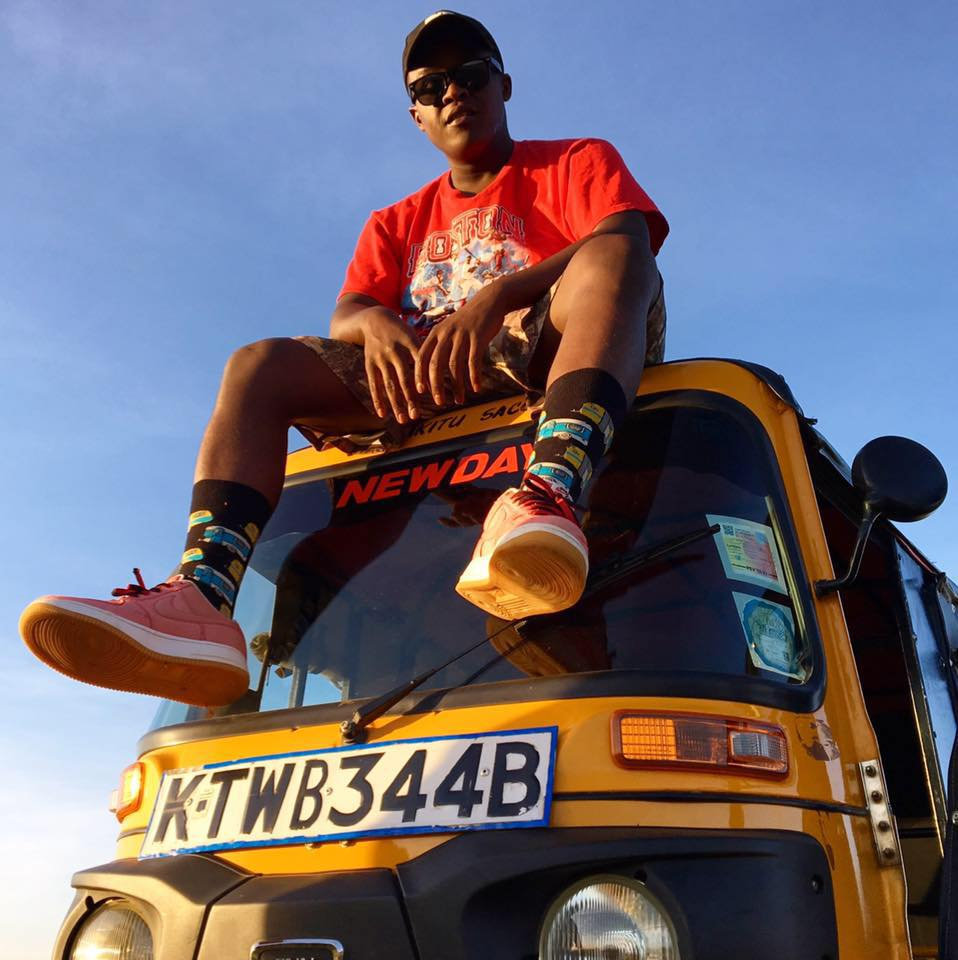 Andu makwa mwatinda ata?
That's "my people, how did you live today?" in Kikamba, which is my tribe's language.
My name is Machakos Kyalo and i am an Afro Hip-Hop artist, a CEO / Co- Founder of ONE TRyBE COMPANy. ONE TRyBE COMPANy is a Non Profit organization that advocates for social change through free music theory programs for kids with disabilities, street children and youth in neglected and under-resourced communities. Through music and the work i have been blessed to do, i am happy with my life because it feels like every single day, i'm waking up to my calling.
This is how my story goes.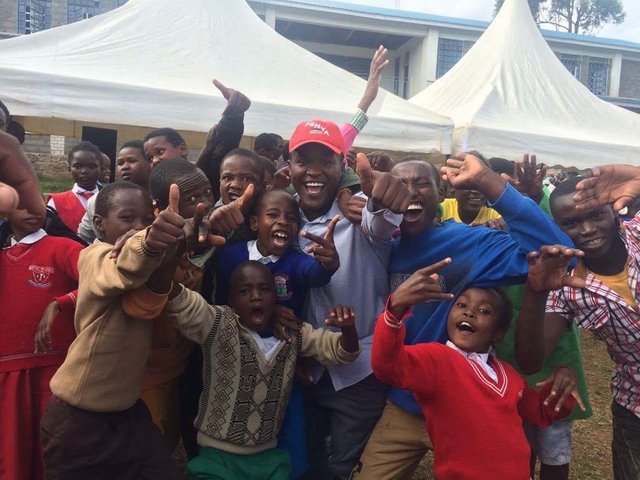 I was born and raised in Machakos, Kenya in a family with four boys and two very hardworking Kamba parents. Music has always been around me in my childhood years, but it had never ideally meant something to me until my brother Sammy, told me the importance of knowing what a dream was and the extreme importance of having one. That day when Sammy showed me poetry, was the same day that i started dreaming. And the beauty of the dream that i was having was, it wasn't for me or about me as much as it was for others. You have to understand, before my brother showed me poetry, i had never dreamed before. I had never taken the realities of my world and put them on paper. A world where, the ugly truths of this world were being talked about. A world where love was embraced and inspiration came from the people around you.

As seen on
Newsweek
SPORTS ILLUSTRATED
Athletics Weekly
Since my first album release in 2015 with "Rose's Boy: Kenyan Man Standing" , I became a driving force in the Western Massachusetts & Kenya's ever growing music scene. "Rose's Boy: Kenyan Man Standing" was a 12 track project that included a track that was dedicated to my childhood best friend and currently World Champion for 5000M in Track & Field, Caleb Mwangangi Ndiku. In 2016, I flew to Kenya to shoot the music video to "Run Caleb Ndiku" and its first week of release, i was being booked all over the United States, Kenya and athletes from all over the world requesting for me to make them their very own theme songs. From "Rose's Boy" I released two more albums; "Seuljas Unite" and "Rude Boi"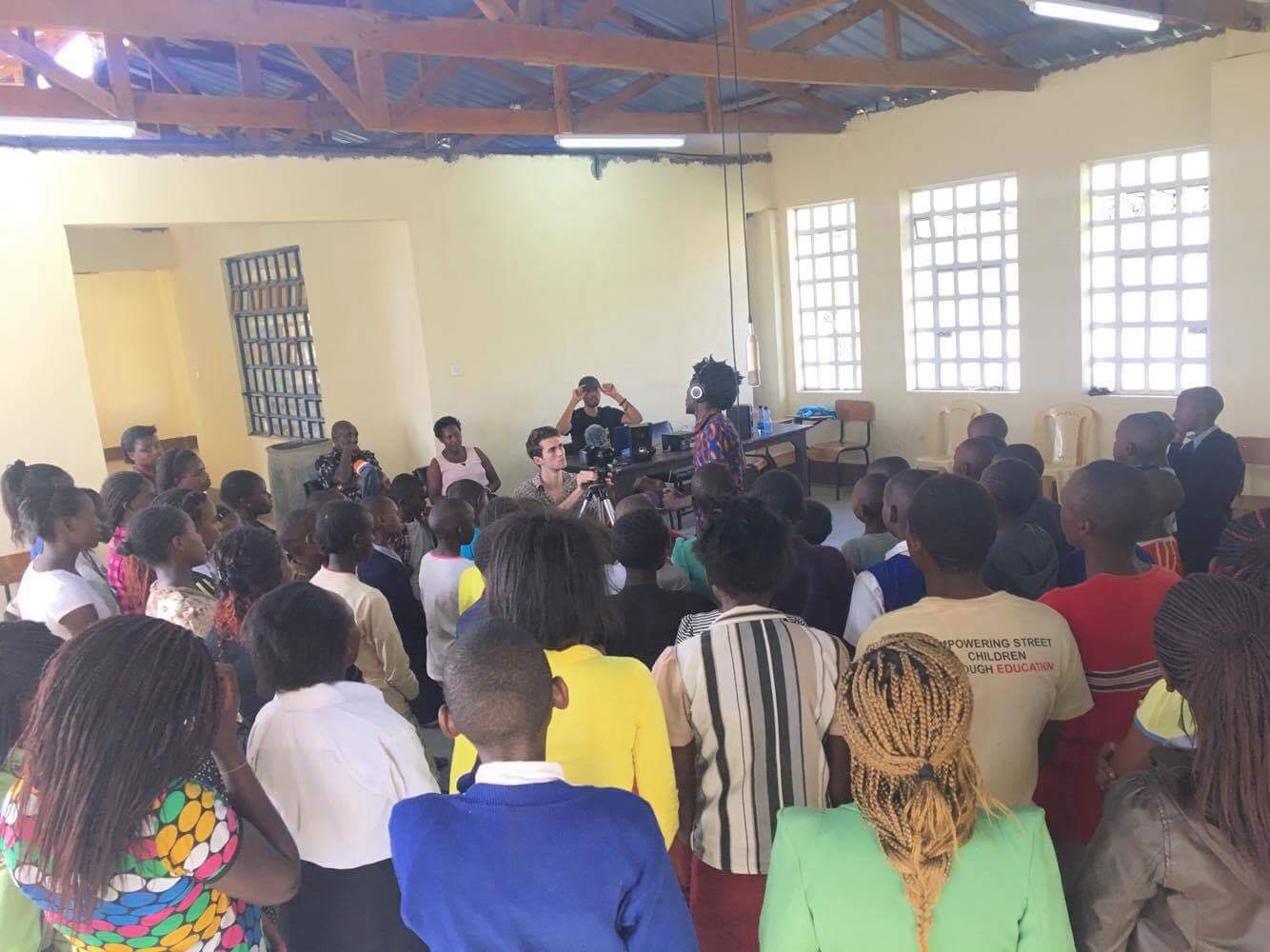 In January of 2017, Tisch College at Tufts University awarded ONE TRyBE COMPANy a grant for some our members and I to go into Machakos, Kenya and run our first free music theory program. Machakos is the city that I was born and raised in and I was more than blessed to be back in my city doing my part in pushing my community forward. In Machakos, we partnered up with Jitegemee Children's Program, a non profit organization that works to remove any obstacles preventing children from attaining their educational or vocational goals—whether these obstacles are hunger, homelessness, or lack of schooling. Jitegemee educates over 200 students a year, and with lack of funds for education throughout the country, arts and music are often dismissed or not prioritized; leaving our youth vulnerable to the potentially self destructive outlets that surround them.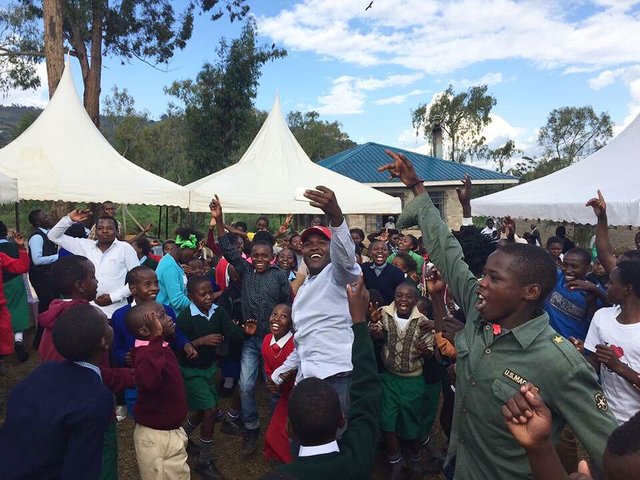 Upon our arrival at Jitegemee, we were welcomed with a celebration of singing and dancing, a welcoming that I still feel as I look at the pictures. We were able to engage the students in poetry writing, video shooting / editing, music production and recording workshops. At the end of the clinic, we found ourselves listening and now dancing to "Tegemea", a song meaning "sustain yourself." A song that had been brought to life by over 200 minds working together. At Jitegemee, no story is the same. Our students come from all different backgrounds and have had to sustain and persevere. From a boy that lost both his parents to HIV/AIDS and was left to take care of his younger siblings, to a girl who cried in front of me as she told me about how her parents dropped her and her siblings off in the city and have never seen them again since. It's inspiring to me how our students are full of determination and hope of a better tomorrow.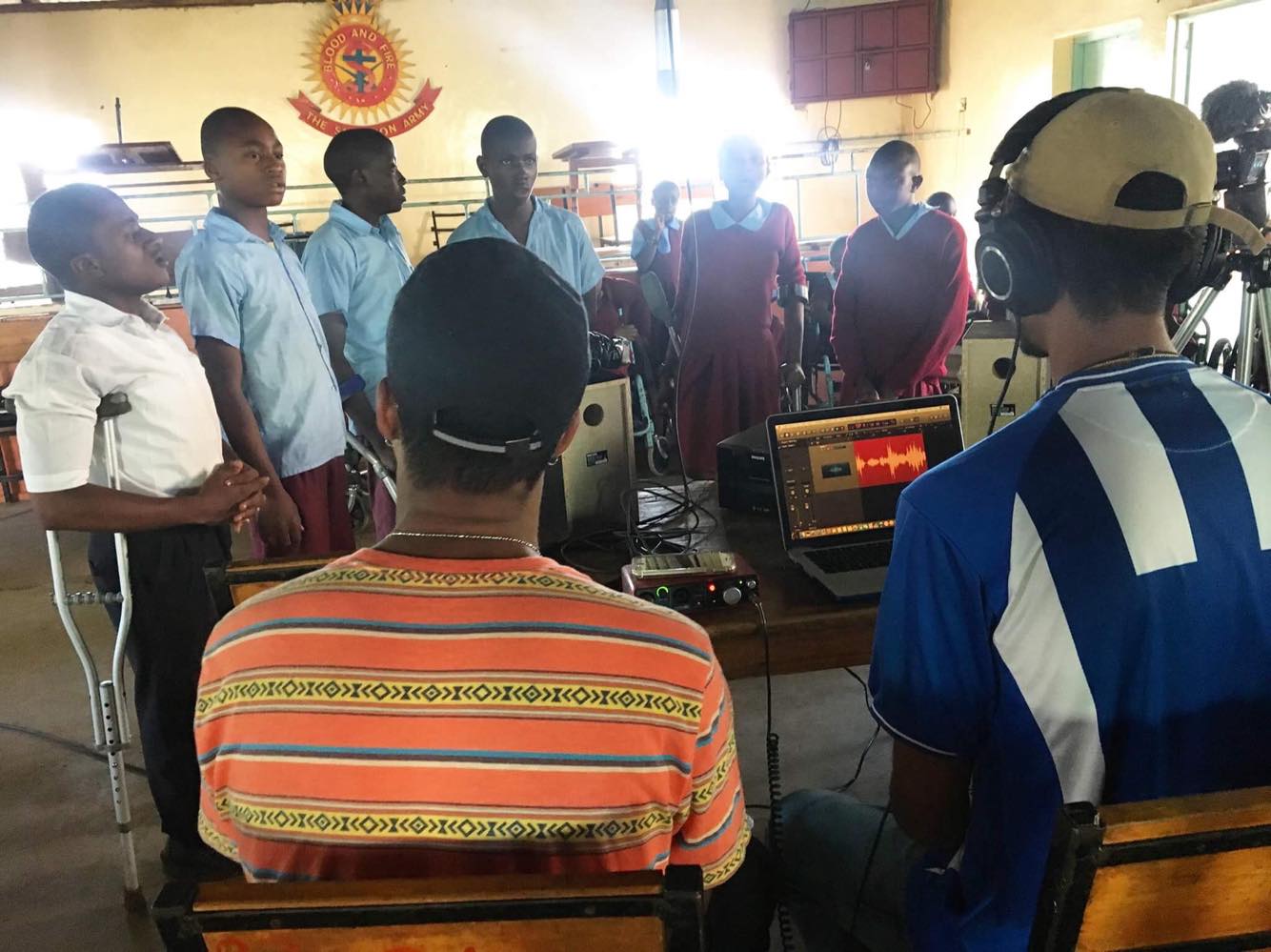 After we finished up at Jitegemee, my laptop was stolen while we were dining in Nairobi on one of the following days. It contained over 300 unreleased songs, meaning that i had lost all of the music i had ever recorded. It also meant, that i now didn't have an album to release. I had released Rude Boi the year before for free on soundcloud and i figured i would re release it and accomplish the mission that i had in mind for what was to be my next album.
I sold "Rude Boi" EP for $3.50 on Bandcamp and all of the proceeds went to my "a greener life is a livable one" tree planting project that i had started. "Rude Boi" was able to help my "greener life is a livable one" campaign plant over 10,000 trees all over Machakos, Kenya.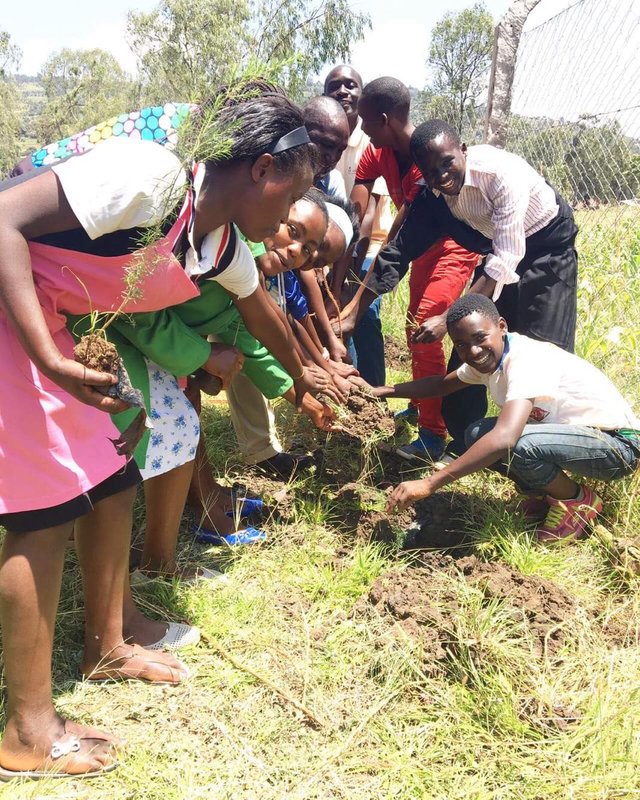 I want ONE TRyBE COMPANy to plant over 1,000,000 all over the world by the year 2025. To make this possible, we have been scripting and will eventually be filming a small movie, we will release albums and organize teams all over the nation to be able to accomplish this. Our million tree challenge is for us to get involved, our earth needs every one of us to get involved. By 2025, we plan on also opening an arts & music school, hopefully two. We plan on finding a way that our students could secure their secondary education and their college years with the projects that they will be accomplishing in the classroom. This will give our students the desire to keep on learning because through education they will change their communities and the well being of their families. The areas that we work in are neglected communities, this will change the economy of those same communities and give these kids an actual chance at life.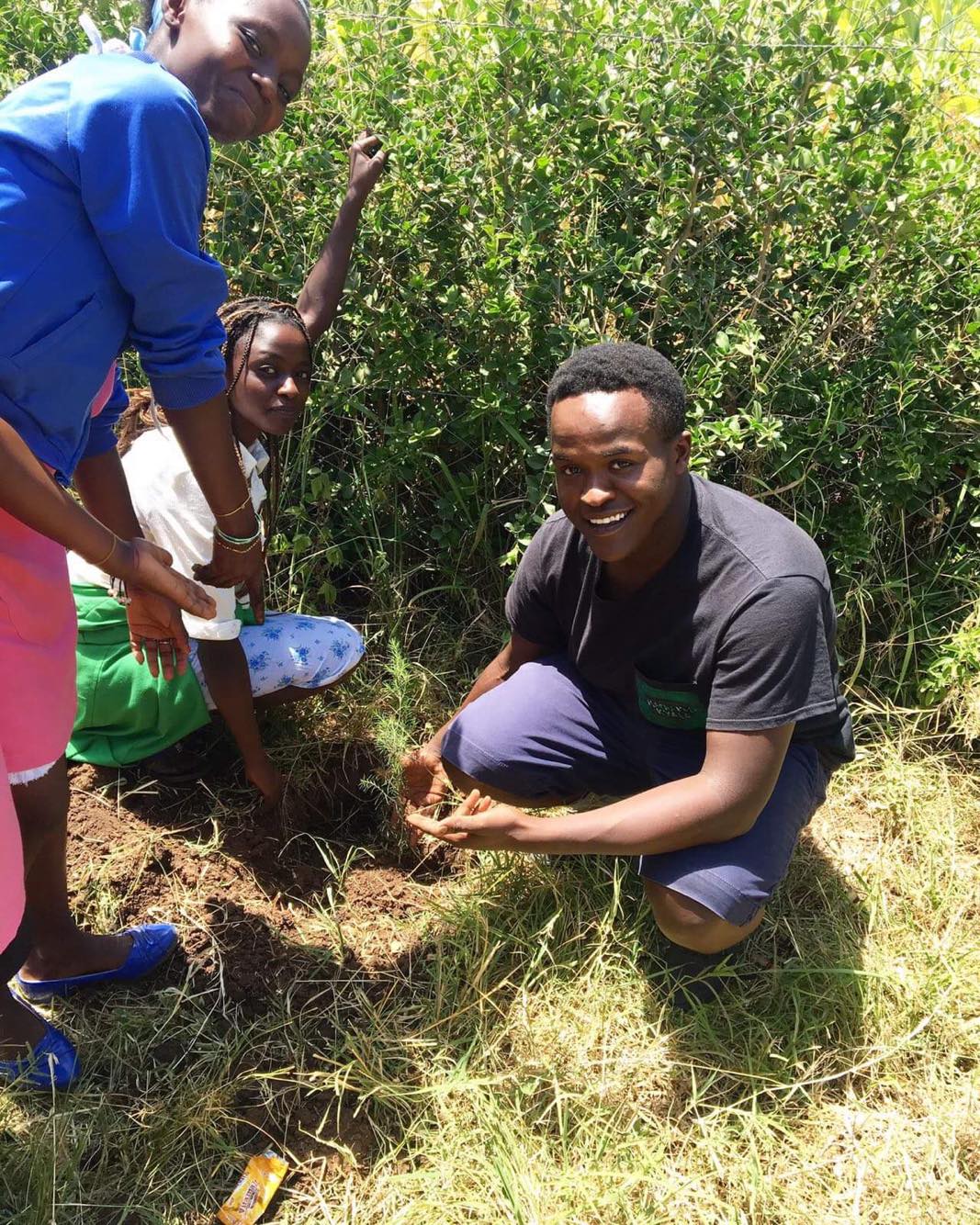 In March of 2017, i teamed up with the best video director in Kenya, Johnson Kyalo to create a music video for a theme song that i made for Tottenham Hotspurs very on Victor Wanyama. For this video, I invited kids from the schools that we had planted trees and it was heartwarming that over 150 kids showed up to support me. Victor Wanyama is a hero in Kenya and for them to be apart of something that was honoring him, you could just tell how much it meant in the video
From a young age, i have always asked God to show me what my talents were and i believe with time i was able to find my calling and what i want to do for the rest of my life. Right now, i have been writing and recording 2-3 songs a day, writing 2 TV shows, running the Record Label side of ONE TRyBE COMPANy (12 artists) as well as the non-profit side of it.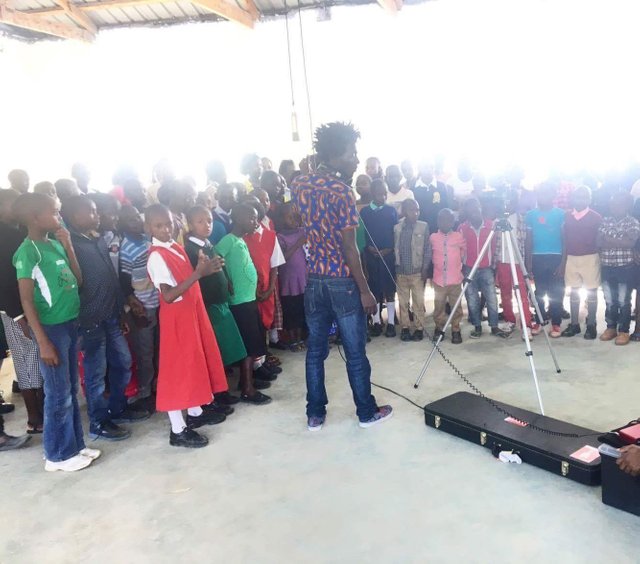 We promised the Jitegemee students and staff that ONE TRyBE COMPANy would return to Machakos and help them tell their stories by shooting them a music video of the song that we created together, as well as a documentary that would let their voices be heard. Through these videos we will be able to shine light on the kids, and the work that the good people at Jitegemee are doing and have been doing over the years. So in July of 2018, we will be going back to Machakos, Kenya to shoot the music video for "Tegemea" and the documentary. After that, we will be heading to Saint Kitts & Nevis in the Caribbean Islands to run a Steel Pan Clinic with a grant given to ONE TRyBE COMPANy by Tisch College at Tufts University.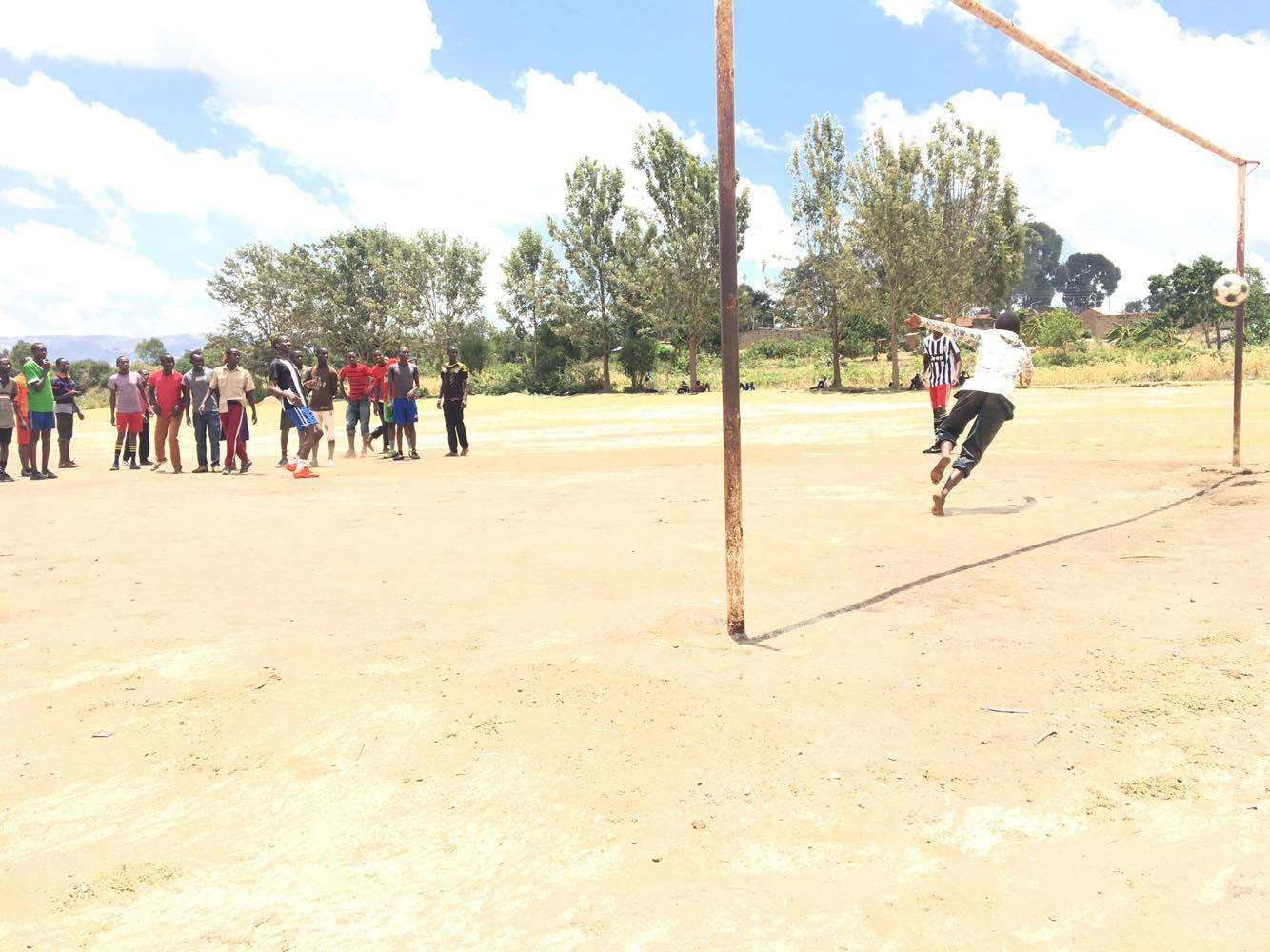 We have nothing and it doesn't determine us. You see how blessed we are?! We are some blessed underdogs.
Blessings on blessings for reaching this far & i hope we can inspire and sharpen each other.
-Machakos Kyalo.