Introduce my self | little story of my life & travel
hallo Steemian
I thank all my friends Steemian who has allowed me to join in this matter. This is my first day in steemit hopefully my friends can all give me a little knowledge about good way of playing, so it is beneficial for many people.
on this day I will introduce myself in the presence of all the steemian's . to get to know each other.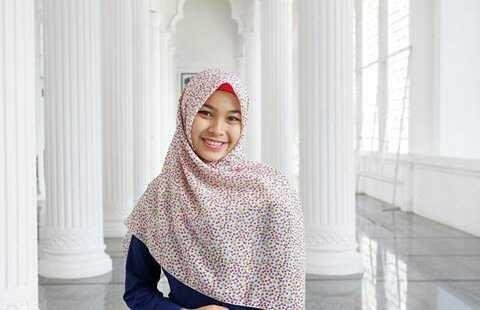 my name @loiskata
i live in malaysia
I am 20 years old
i am a late student at germany university
before him I would like to thank Steemian's all.
and today I will tell you a little why I can jump here so I can join this steemit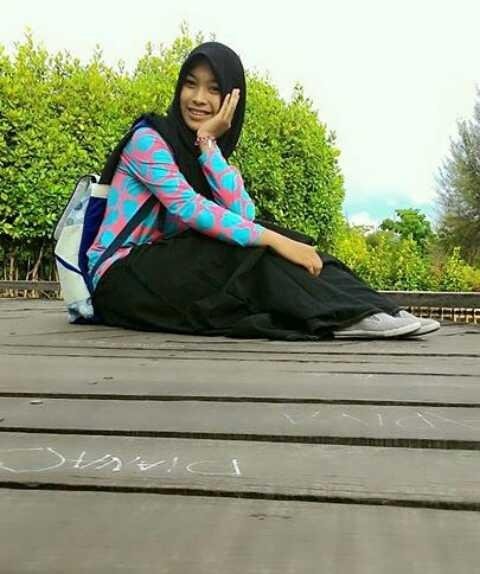 in the past few weeks. when I was studying in the classroom. 45 minutes and the learning process is complete. and I rushed to the cafeteria to rest and eat snacks. at the time I was eating a cake, my friend is very fun to play the phone and there are some who play leptop (computer). it seems like they concentrate once play it. so i was curious. and went straight to them. when I ask them. what are you guys doing ?? they replied: we are playing Steemit that makes money. so it is enough to meet temporary living needs. maybe steemit is also easy how to play it, not much different from twitter or facebook, but its different if steemit can make money with the condition must be nice and your photo uploaded must be unique and qualified, that their answer to me.
I think. delicious too yes. and I was immediately interested and I asked to teach them to register him.
And here are some of my favorite activities. :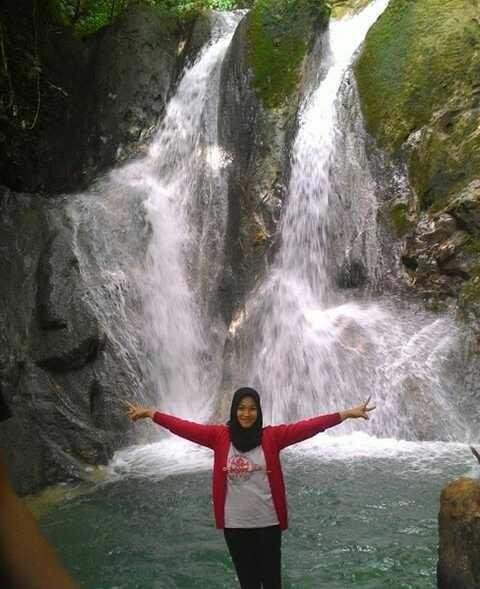 I really like the trip. exploring nature and places that have not been visited by many people. it is one of my favorite hobbies, every friend invites my streets never refuse my friend's invitation. because they invite one of the jobs I like the most. the photo above is a photo when I visited the western country of INDONESIA. which is located on the edge of the island SUMATRA or more familiar with ACEH islamic. in ACEH I get so many new experiences that I am very easy to tell you all. my desire to visit the Islamic country, I have long dreamed of, coincidentally I have friends and family in ACEH. so it's very young if I want to roam ACEH SERAMBI MEKKAH. during my time in aceh, i also get a lot of knowledge about islam that bermazhab (arabic language) imam syafi'i (leader of islam).
before one week in ACEH I invite my sister to a very amazing place that is PANTAN TERONG its location in middle area of ​​aceh (plateau). when I wanted to go there and finally to the location, it turns out oh it was really very beautiful view. very satisfy your eyes. and I immediately picked up a document for me to remember when I returned to PAKISTAN.
you are curious about the location, just go to ACEH because the security is very safe, and the local people are very friendly or nice to talk to and very social.
its location photo above ..
Attend friend's invitation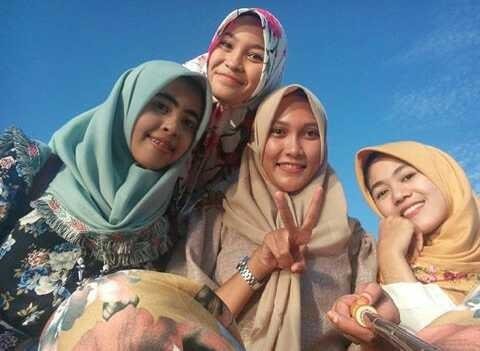 A few days after I returned home from PANTAN TERONG, I was also invited to my friend's wedding event at ACEH. when I arrived at the location, I was surprised that the procedure of his response was so different from PAKISTAN, maybe his condition was not much different because both of them wore a veil (veil). but the people who can be invited to attend are mostly mothers and girls, the men may not be crowded. me from first to end was at my friend's wedding venue. the show is very romantic, honestly I am also interested in the reception at ACEH. simple but very meritorious and full of joy. hopefully i get married too. :)
it's the photo above me the photo on where the couple took photo by the photographer.
are invited around a friend's university in ACEH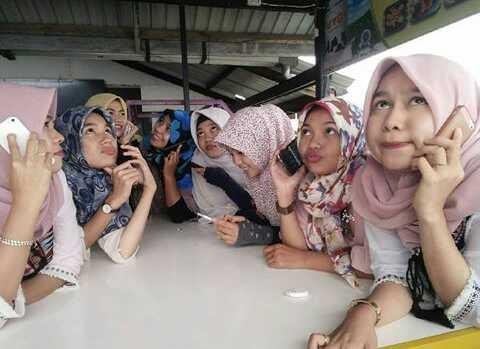 after several years of marriage, I was invited to tour a friend's campus in aceh. when I got to the campus. I was surprised that all the students who were in ACEH were all wearing a veil, none of which had escaped the veil except for a Christian student (non muslem) from outside ACEH.it was permitted by the local chancellor. that a student who is open to Islam may not wear a veil but should not wear jeans because in order to maintain the order of university regulations. and I went around to finally get an insight into the lectures at ACEH and how to adapt to students or college students here. but the least I loved, the study room is not the same as us, and the learning process is different. but it will all be evaluated in order to educate the university to attract students from outside ACEH even INDONESIA.
photo above it's location in front of study room. very classic right. :)
drinking coffee in an Islamic country
A few days later, I was invited to drink coffee around the city ACEH. it turns out when I arrived at the location again I was surprised because women who coffee there nobody also open the veil, all wearing a veil, I applaud with ACEH, to all the places that I roam very islami. Indeed ACEH is the best my travel. not long after that came the coffee I ordered earlier. I ordered aceh original coffee, its color is black and its a bit bitter taste but fun also drinking coffee while discussing with friends. maybe if in my place there is no coffee like this. there is only modern or classic coffee. first I drank my coffee ACEH could not bear the bitterness in my throat. because it feels so unbelievably bitter. but after I add a little sugar just started to be able to meminumkannya. after a while I was hooked with coffee aceh. steady, delicious and fresh tastes when we drink at night.
the photo above is one of the coffee that I visited in ACEH.
Attend graduation friends.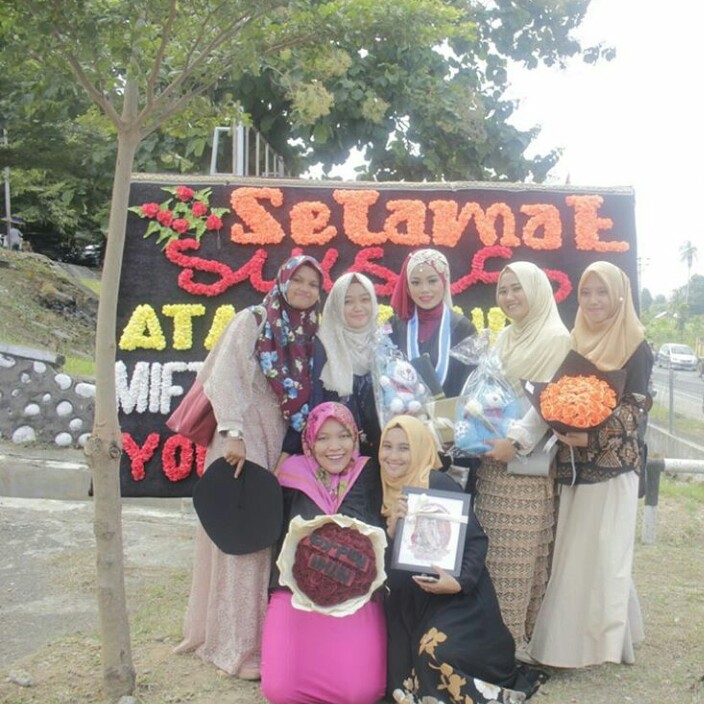 Before I returned to where I came from, I was invited to my graduated Sodara graduation place. to congratulate and parting with him, because I will go again to pakistan.
that's my experience during the ACEH, maybe there are still many that I have not told because the time for the day is a little busy, then that's all I can tell you all the introduction of myself in front of the steemian's.
if you want to visit ACEH, I guarantee that you will not be disappointed. let alone you are muslim. perfect for choosing her holiday to ACEH.
security guaranteed 100% secure. about food okay here. about lodging is not inferior to other countries.
ACEH THE BEST MY TRAVEL :)
THANKS.