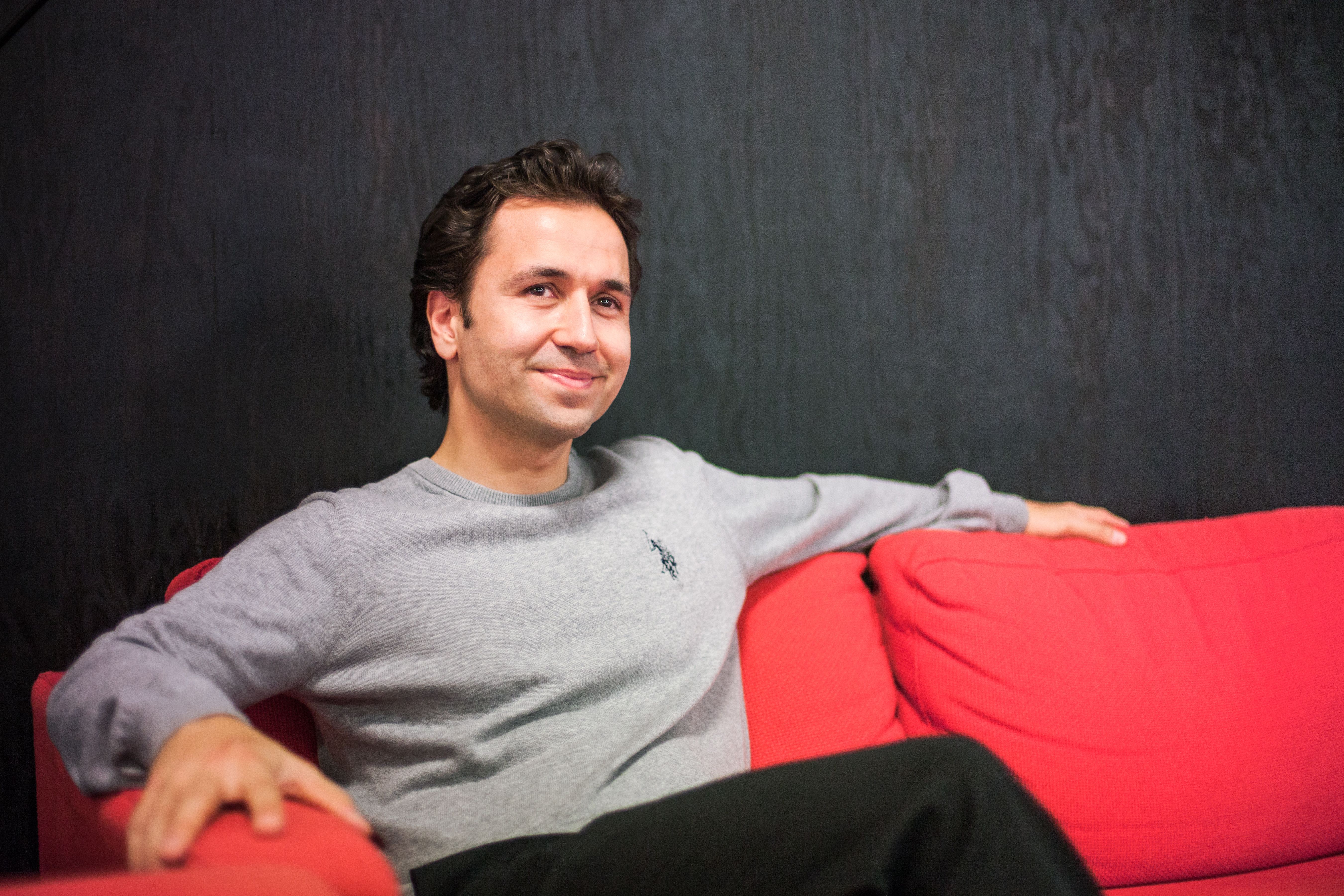 Nice To Meet You
Hello steemers!
We are Integral.
We are on a mission of Redesigning Humanity.
A huge goal for a lifetime of creating solutions that will lead humanity to a better future for us all.
We started our work in a formal way in 2017, but the team has been in various industries for over a decade.
Integral And Blockchain
We've been researching Blockchain technologies for almost 3 years now.
Our internal Innovation Labs team is at work all the time.
Gaining practical understanding of Blockchain and how the crypto economy works.
Further more, we are working hard on helping shape the future of crypto economy.
In 2018 we are going to be announcing a launch of Integral Incubator.
It is a startup incubator, focusing on Blockchain startups with real world use cases.
More details about this in 2018 though.
We would like to invite people developing Blockchain businesses to reach out to us.
Integral ICO Community
Further to developing Integral Incubator, we are also building an ICO, Crypto and Blockchain community.
Please read more about the community and join it if you want to learn more about ICO or promote your ICO.
The community is a fast growing group of smart people who are very helpful to each other.
In the community we also hold regular ICO interviews with founders of ICOs.
We would love to speak to Steem founders too about their plans for future.
Please like this article if you support that idea.
Integral Long Term Strategy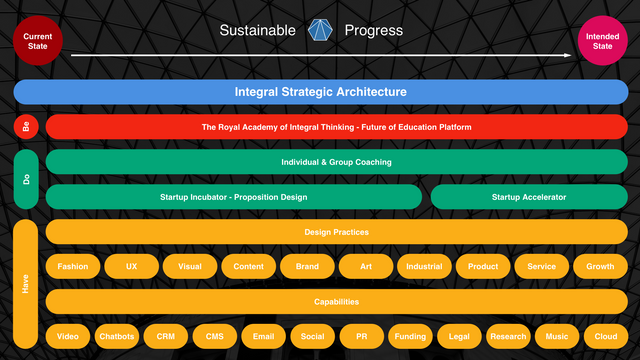 This simple slide outlines where we are heading with Integral in the long term.
Please take a look and let us know if you see yourself fit into any of those areas.
We are always looking to work with capable and honest people looking to make a positive impact on the world.
Everything we do at Integral builds on top of the Integral Theory, a theory of everything.
It is fast becoming the model that governs the way in which people and companies govern themselves.
Everything we do, we do it with integrity.
Integral Product Range
Integral will deliver a Redesigned Humanity through concerted coaching and teaching efforts.
We coach people and companies on how to become more integral in their approach to life.
We also show them how to use Design Thinking to create solutions to any types of challenges they face in life.
Through these two services we then help people and companies to design their own strategies.
We can also help companies to execute on parts of their visions and strategies in practical ways.
Integral is still at a very early stage of existence and development, but we are developing fast.
In 2018 we will be behind launch of anywhere between 10-20 ICOs with proper purposes.
So, please feel free to connect with us and to watch our development as it happens.
Find out more about Integral as a company by visiting our website.