So, it has been an interesting week watching how whole steemit thing all works. I was introduced by @mattclarke who happens to be a very awesome person who lives just an overpass away. He is not a relative to my beloved but still happens to share the same surname and has that awkward proximity to our home that one associates with helicopter parents who don't know how to have the apron strings cut.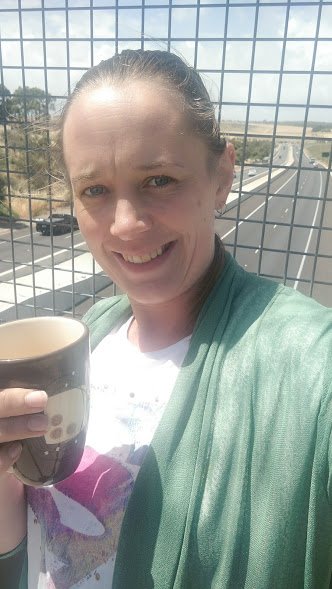 Coffee consumption over a local overpass
TLDR version of my introduction:

I am a sapiosexual polymath with responsibility from a tribe of seven children.

About Me
Family

The children are the product of the first marriages of both my husband and I. We have no children that are biologically both of ours. My husband and I met online, as is the way in the new era, and met for the first time face to face over a local gridrion match. Long story short, we sustained an epic fail in our mutual agreement that we were both interested in just being friends as we were both seeking to expand our social circles. A few years later we find ourselves married with a band of seven children aged twelve and under. (One has to question our sanity taking that on but I actually think we might just pull this off yet!)
My brain
I have massive mixed interests and my ability to jump between them is hinged deeply in undiagnosed ADHD as a child. It has manifested with some very interesting coping strategies.
I also have some curious ways of analysing and presenting information which makes me a little memorable to those who experience me in real life. I am told that I come across as an informed generalist with incurable appetite for information which makes me easy to talk to no matter what your background or where your career or personal interests lie.
If you have a systems development or design issue, especially ones of productivity, then I am that person who can resolve it in my sleep (sometimes literally). My brain is just wired for it. I don't know why.
Focussed Talents
Once you get me focused I can churn out all kinds of work. On one side of the coin, I have a thing for data, data management, analytics and security policy. Then, on the opposite side of the same coin I have a passionate interest in medicine, health and wellbeing. This includes an insatiable interest in brain function especially when mental health features as part of a differential diagnosis.
and The Random
But I am crafty too and crazy practical when it comes to house renovations, love playing with kids. I slay the job of selling an idea in a group social setting and come back ridiculously energised but still need massive amounts in introvert recharge time.
I embrace all that life throws at me and find a way to find the positive in the challenges of each day. Negativity makes my body hurt, so I choose not to live in a negative space. I am stoic but compassionate and genuine in my relationships with others but, don't be fooled, I call a spade a spade without hesitation so if you push me too far I will make sure you know about it.
So, where to from here?
So, not only did I cross a physical crossing but I have also made the crossing to Steemit at the encouragement of
@mattclarke
to check it out. I am not sure how this will co-exist with my existing blogging presence but am willing to see how it all really just plays out.
Whilst I work this out, I look forward to getting to know others in the Steemit community and garnishing more for my brain to analyse and contemplate.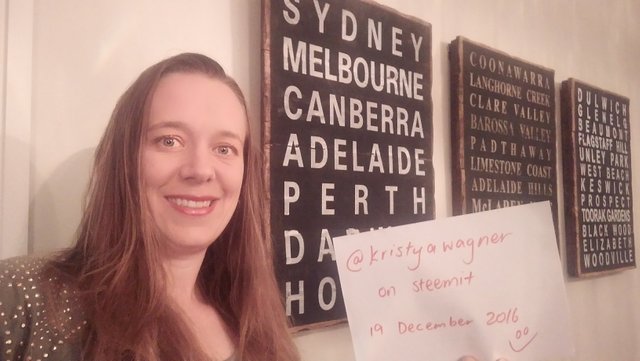 Steemit Official First Post Picture