This is my SIMtroductory post.
Hello there. If you are reading this, it probably means you have found my page. How fortunate for you if you like Sims, bad puns, jokes and random trivia. And if you don't like those things then you probably don't need to be here, not that I'm telling you what to do or anything, it's just that you probably won't find it all too interesting.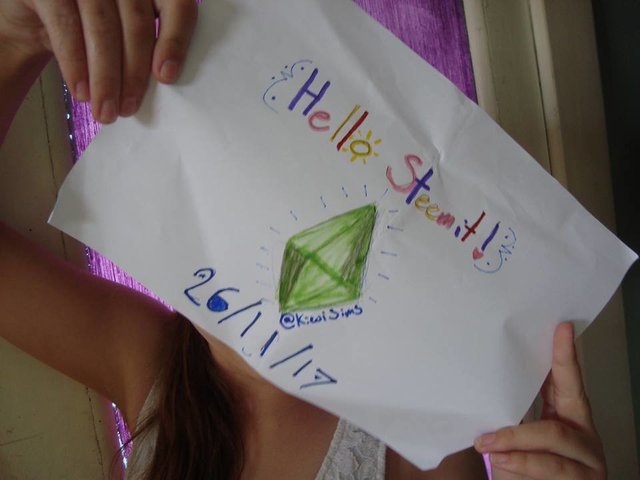 As you may have guessed, this is my blog introduction. You may have also read the title, then I guess you knew you were about to read an introduction post but either way I bet you weren't expecting to learn that a frog sheds its skin once a week and then eats it? Didn't see that coming, did you? Bon appetit!
So now I know why you're here, it is only fair that you know why I'm here. So, I guess I'll tell you.
I am from New Zealand and I like The Sims.
…
What? What do you mean that isn't how this works? You want to know MORE? Ok fine whatever, here we go.
I am a girl and I am from New Zealand who likes to play the Sims in my free time. I have to say my addiction love for the Sims started when my mother ( @ravenruis ) bought me a copy of the Sims 2 Pets for the PlayStation. I was instantly infatuated with the idea that I could create and live out the lives of these people and their pets. All of this potential all wrapped up in a small disk sitting inside a little black box. 2 years ago, I got the Sims 4 for Christmas and I haven't put it down since. All these years later and I still can't get enough of the gameplay. The idea that I can do anything I want or build anything I want is inspiring within itself but when you are actually playing the game, being a part of their lives, it takes it to a whole new level. I am here to share that experience with everyone who wants to be a part of the game.
When I play The Sims I like to share my creations with the gallery, like houses and Sims people, but I also recently started making cc (custom content). You can find some of the stuff I have made here .
Stay tuned as I create and share more content.
My mum @ravenruis is the one who got me excited about joining here. She is a genealogist and also takes an interest in the living…
… plants in her garden! She enjoys gardening so if you're into that you can go check out her page!