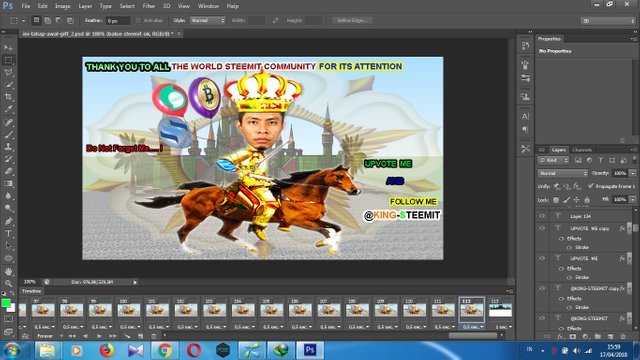 ---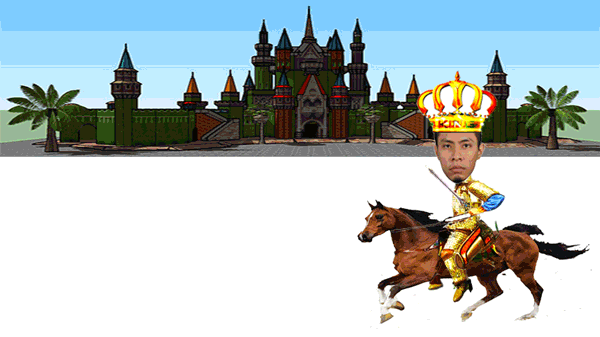 ---
Here is a gif animated image, this image becomes Logo and Symbol of my steemit account @king-steemit
---
---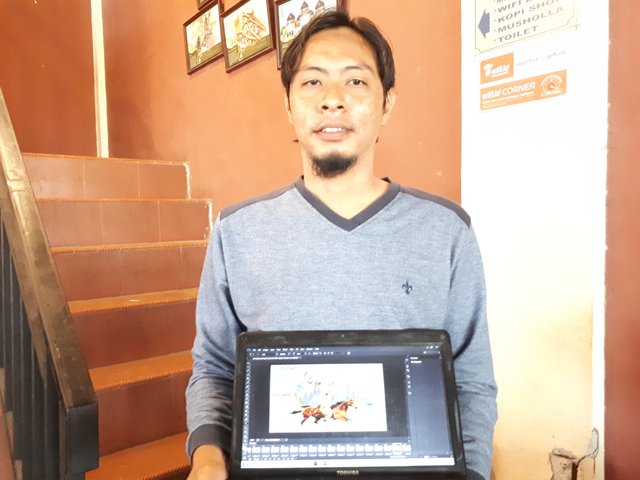 ---
---
Hi steemit and steemians, I am a new member of the steemit community.
---
I Come From Kampung Aceh, Batam City, Riau Islands Province - Indonesia
I am a civil engineering scholar. My job is Designer building images and other objects both in 2 dimensions and 3 way dimensions. My knowledge of graphic design of 2-dimensional objects and 3 dimensions is still a lot of shortcomings so it needs to be improved and I'm very aware of it. Joining steemit will be my motivation to further improve my graphics knowledge and skills.
---
In my steemit @king-steemit account, I will devote all the graphic design work related to object-oriented graphic design for 2-dimensional, 3-dimensional and photo editing designs.
---
Why is it called 2 Dimensional Image Design and 3 Dimensional drawing design?
Because the dimensions for 2D Graphic Images use only the length (X-axis) and (Y-axis) or images that have the size of Length and Width Only. While the 3 Dimensional Image Design uses all sizes of Length (X-axis), (Y-axis) and (Z-axis) or images that have the size of Length, Width and Height. 2-dimensional object images can only be seen from the front only, while 3-dimensional images can be viewed from various directions.
Currently very much Drawing software, both for Graphics object images and animated images. Model and type of image there are 2 kinds that are often used, among others 2 Dimensional object images and 3Dimensional Objects. Both image software is always used by engineering engineers, especially Civil Engineering and Architects. Of all the types of software above, I use one of them to create an image of 2 Dimensional objects, 3 dimensional objects and also for editing digital photos.
To operate this software requires hard work, high patience so that it becomes its own expertise. In addition PC / Laptop computer must have high hardware specifications, so the results of the images displayed in the original and not damaged.
---
WHY I CHOOSE TO JOIN WITH STEEMIT COMMUNITY AND WHAT MY MOTIVATION:
---
Because the steam growth potential for 2018 to next year is enormous, and each interesting, unique and character post is valued with the value of money (Dollar) so it becomes my fascination and motivation to devote all my graphic design work. Joining steemit community can also add my insight into English which I think is still low and needs to be improved again, so this is also an opportunity to sharpen it. In addition, steemit users in Indonesia, Especially in the Riau archipelago has started to be known and its members have been covering from the students to the general public, in addition to the steemit community, I have the opportunity to be able to interact with many friends both from Riau and friends from some parts of the world in the world.
---
Here are some photo attachments for my self-introduction process, @ king-steemit
---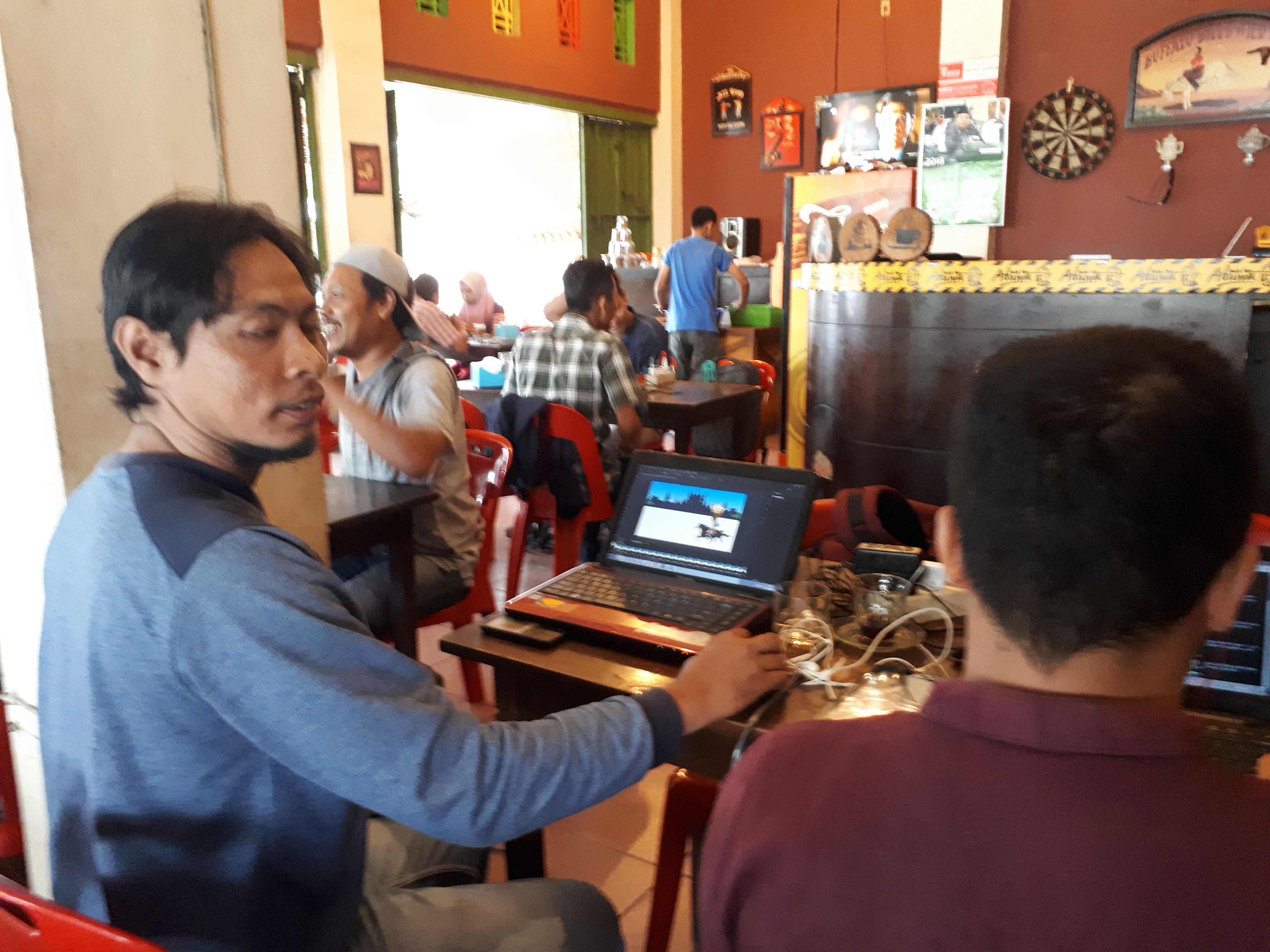 Photo 1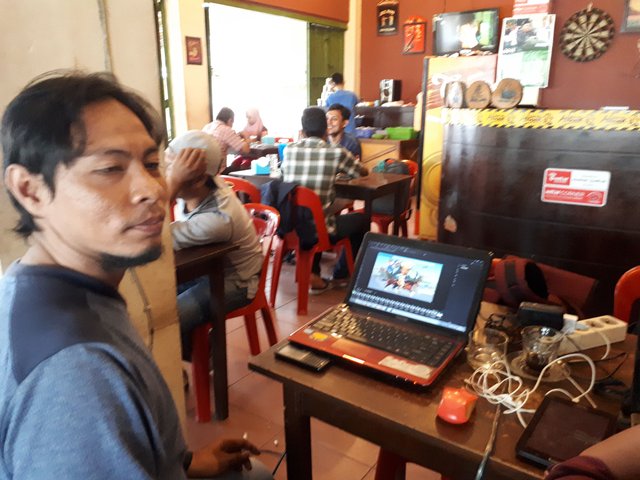 Photo 2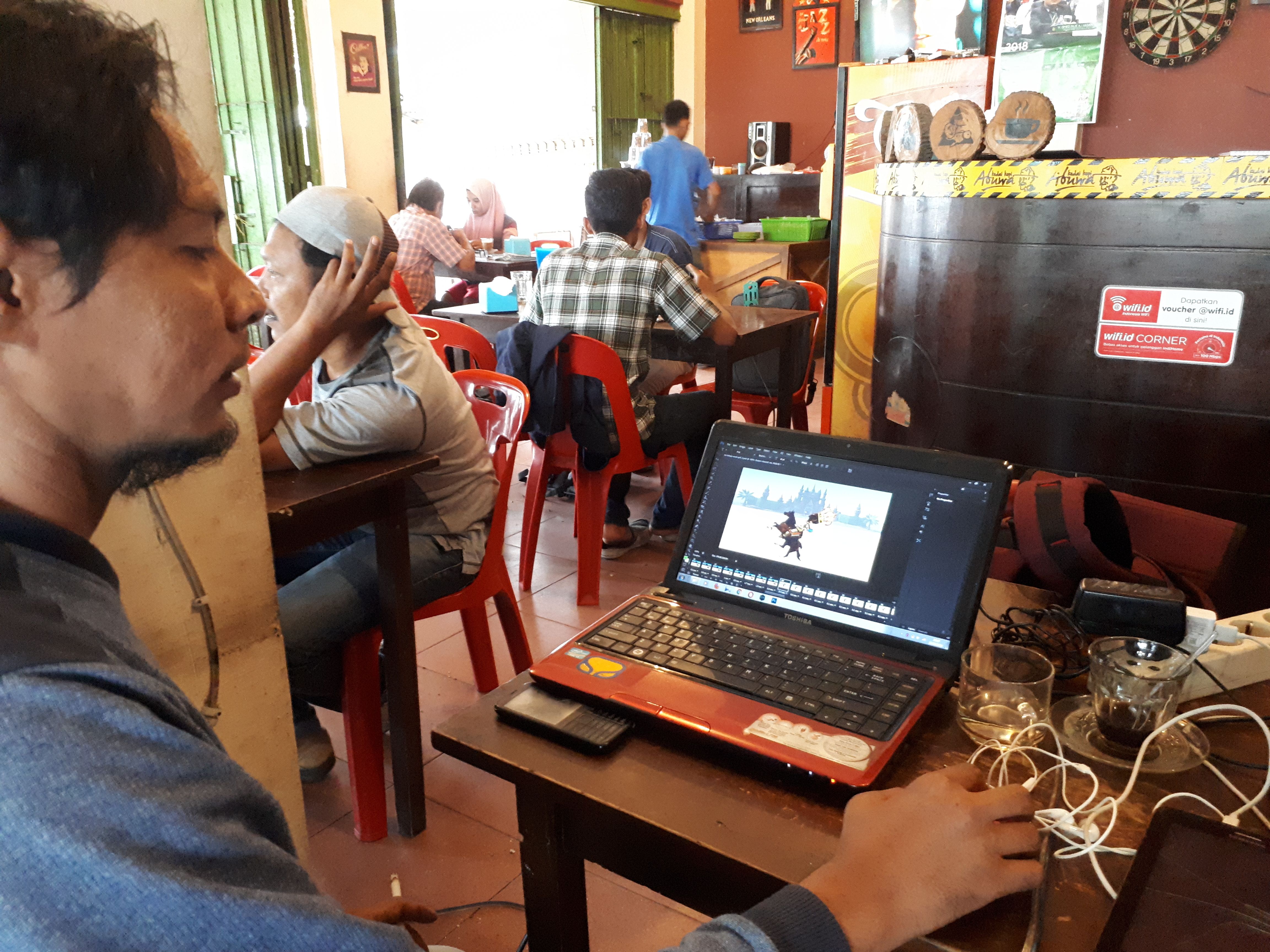 Photo 3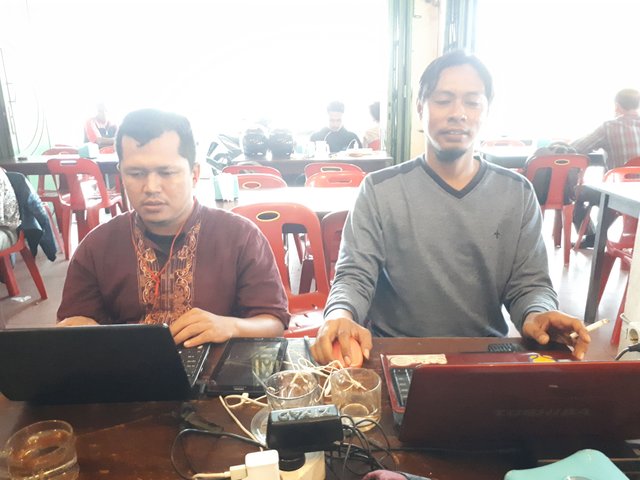 Photo 4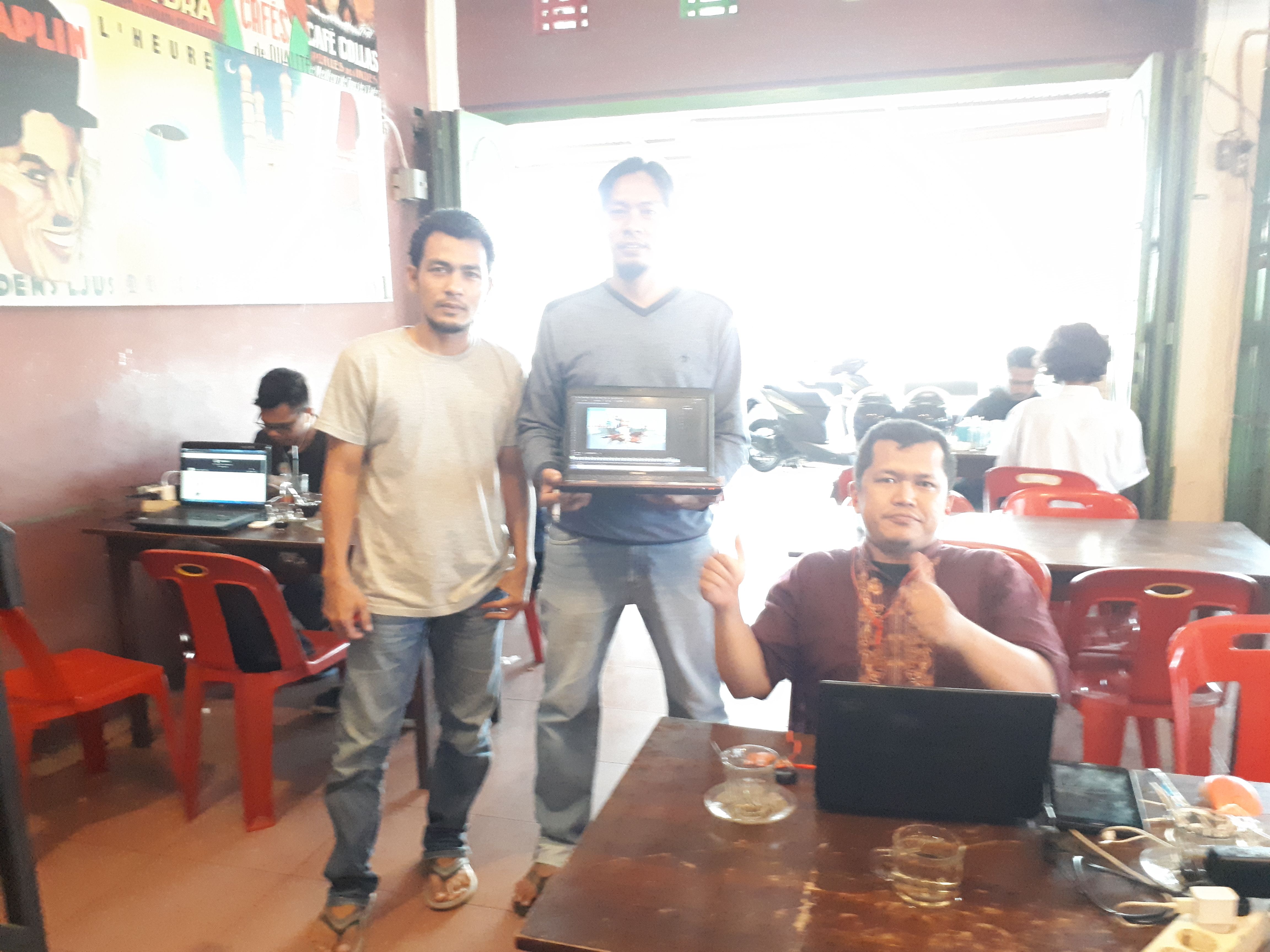 Photo 5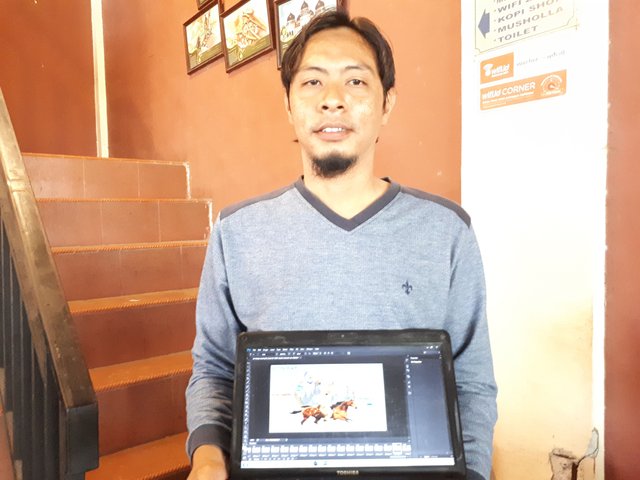 Photo 6
---
---
Me, @ king-steemit. pleading to witnesses, Qurator and steemians around the world, to upvote, resteem and follow me
---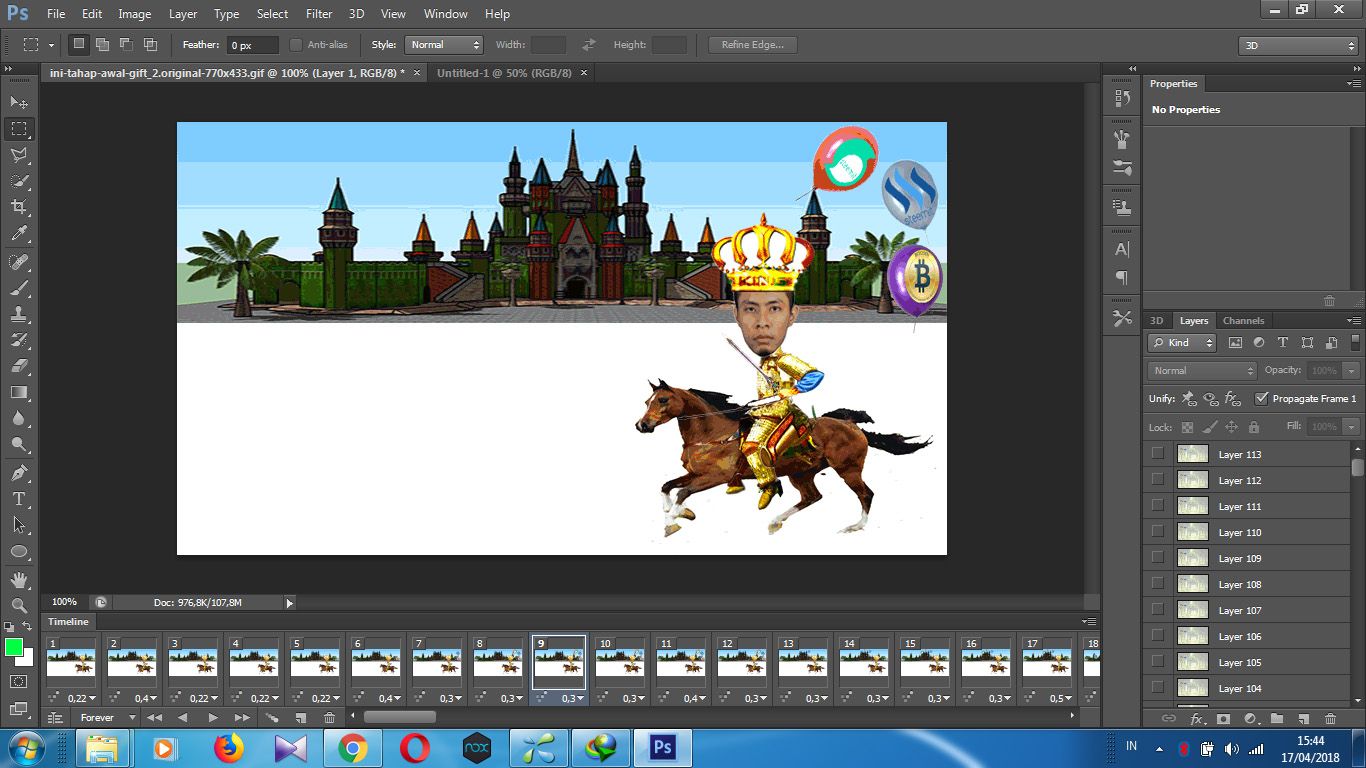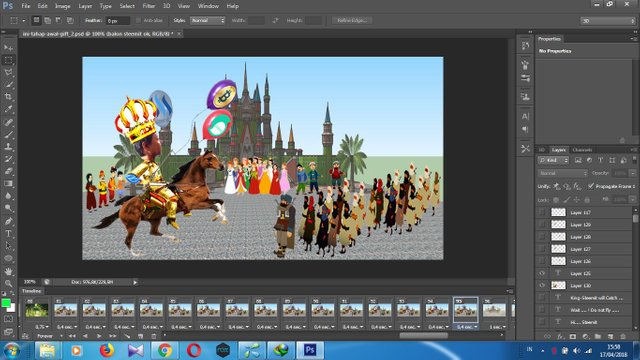 ---
Thank you for your attention, best regards from @ king-steemit