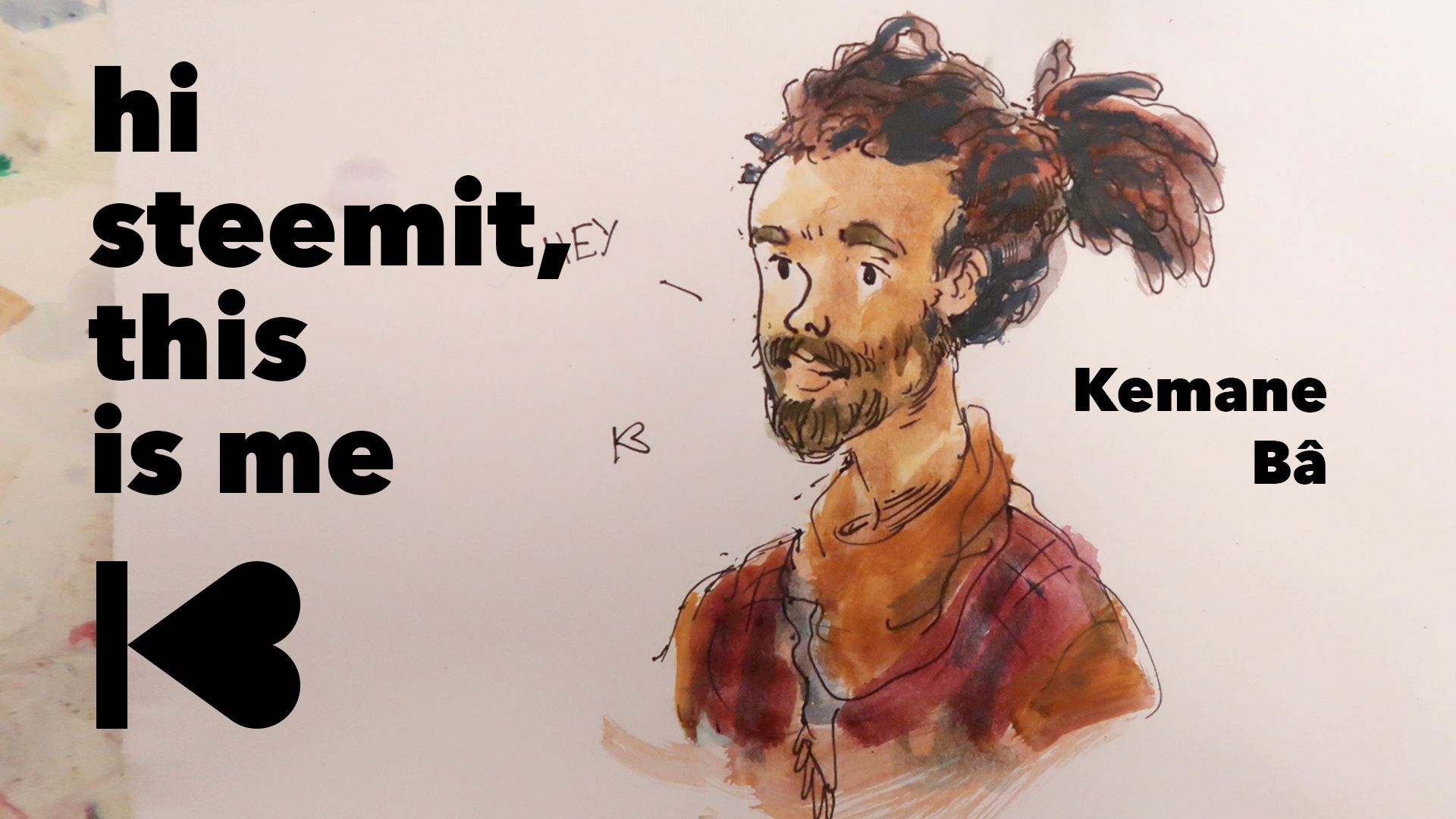 ---
Hello, Steemians!
I'm beyond grateful for all the nights and day's that I spent the last month to get a deeper understanding of the crypto-cosmos to end up discovering this amazing platform. I'm fascinated by the density of real people in this community and I'm already 100% convinced that this is going to be a long-term relationship. I'm currently working on a Blockchain based Art Project and can't really put into words how excited I am to connect, exchange and get more fellow artists in touch with Steemit and the whole tech behind it. I even had the pleasure to introduce this platform to my wonderful partner @claraminds. If you mind good content, you will definitely love her work! Now, let me start with a piece I made in 2016 as it really resonates with the Idea of planting a seed with my first article.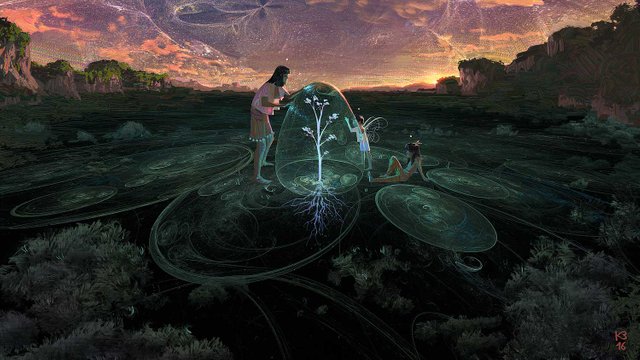 The Cosmic Reforestation, Digital Painting 2016
Who am I
Oh, right... who am I. My Passport say's: Kemane Ba.
I love stories and I love words! However, I'm more eloquent on the canvas.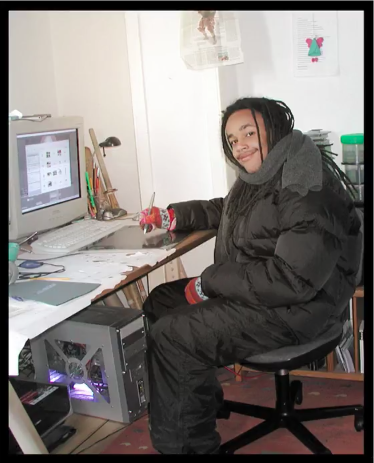 The Birth of a CG-Artist:
"I was young and ambitious"
After spending literally every day with drawing & painting since I was 3 years old, I transitioned into the digital realm as soon as I got hold of a computer. well, It took me another 12 years to get hold of a used one.
"you can buy that with your own money" - Mom
Yes, I had the privilege (it took me a while to recognize it as such) to be raised by a strict "anti-console, anti-GameBoy, anti-computer mom". And yes, the thirst, the craving I had to explore that realm grew ad infinitum until my very first workstation finally arrived at the age of 15. Pretty much at exactly the moment of powering on the computer, I became a fully devoted CG artist. Right after high school, I ended up Working as a character-designer & animator. And as there's always a beginning when things end: After three years of being an employee, I decided to freelance for the rest of my life. It was the best decision ever, and somehow that similar feeling arises now as I become aware of this outstanding platform.
my dusty showreel
After being somehow exhausted of the professional life, and of the hard, computer-bound work that goes along with it, I got a full taste of the slingshot effect and bounced back into my Artistic side. To then realize that no matter how hard I try to do art only: It is all made possible by my past experience and based on the technique I acquired little by little. I accepted that no matter what side I'm devoted to, whether its the technical, or the artistical side: I have to find balance.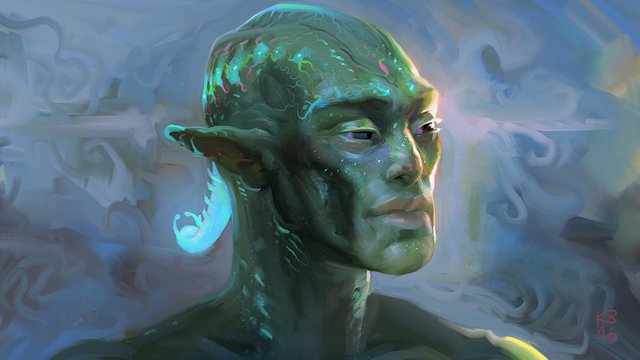 vehicle design, Digital Painting 2016
It might sound silly, but it took me four years of heavily oscillating between those polarities to verbalize it in a way that resonates with this balance.
Art needs technique to be realized
technique needs art to be utilized
It now became my mantra to point out if I'm going into one of the extremes and I hope it can save you some time and energy too! I'm really looking forward to sharing more stories of my personal development here on Steemit and hope to inspire, connect and co-create with the community.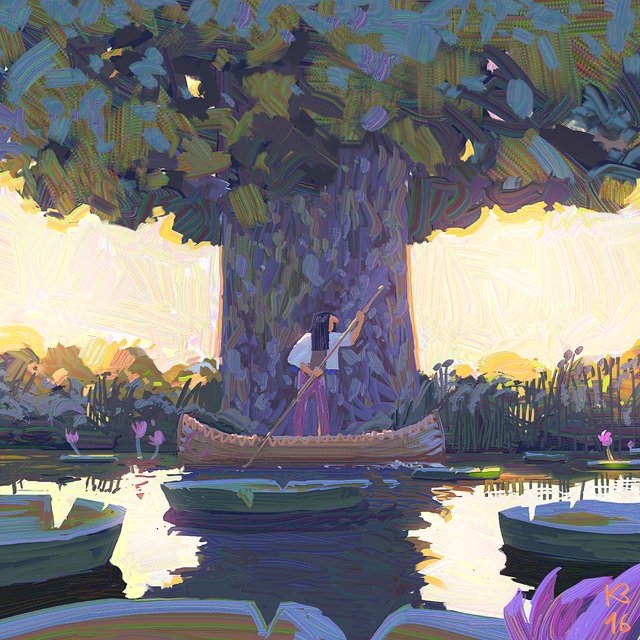 The River Series 2016
If I could arouse some of your curiosity, you should have a glimpse at my Dtube channel as I just Uploaded my very first Dtube exclusive in which you can see me from almost every angle. I will upload new sketches daily and include random topics provided by my viewers. Of course, I chose the most upvoted comments!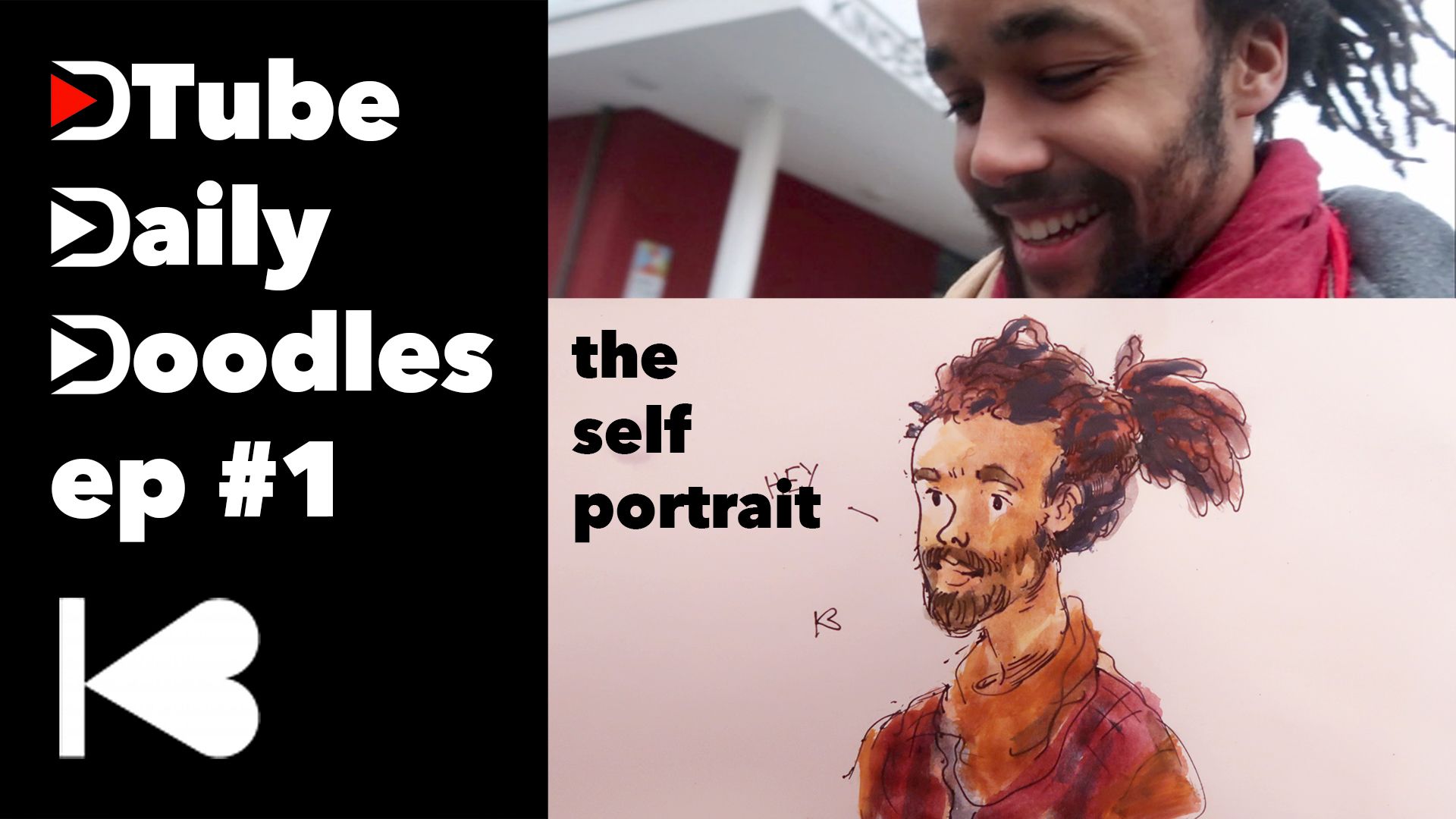 ---
I hope this gives you a little overview of that guy I call Kemane. Thank you for stopping by, I'm still blown away by the possibilities unfolding on this site and have much to learn.
Much Love,
Kemane
I<3
---
If you made it till here and want to explore more of my work I provide you with some links right here. Hopefully, we'll soon have decentralized alternatives of those platforms too:
Instagram https://www.instagram.com/kemaneba
Artstation https://www.artstation.com/kemanski
YouTube https://www.youtube.com/kemaneba