What better way to start a party than to say a big 'Hello'. Much love and cheers from India! I'll keep my introduction short and sweet, so that you get to know more of me in a lesser time.
I'm a software engineer by profession, and an author by choice. Yep, that's me in the picture below with my book, a romantic suspense novel.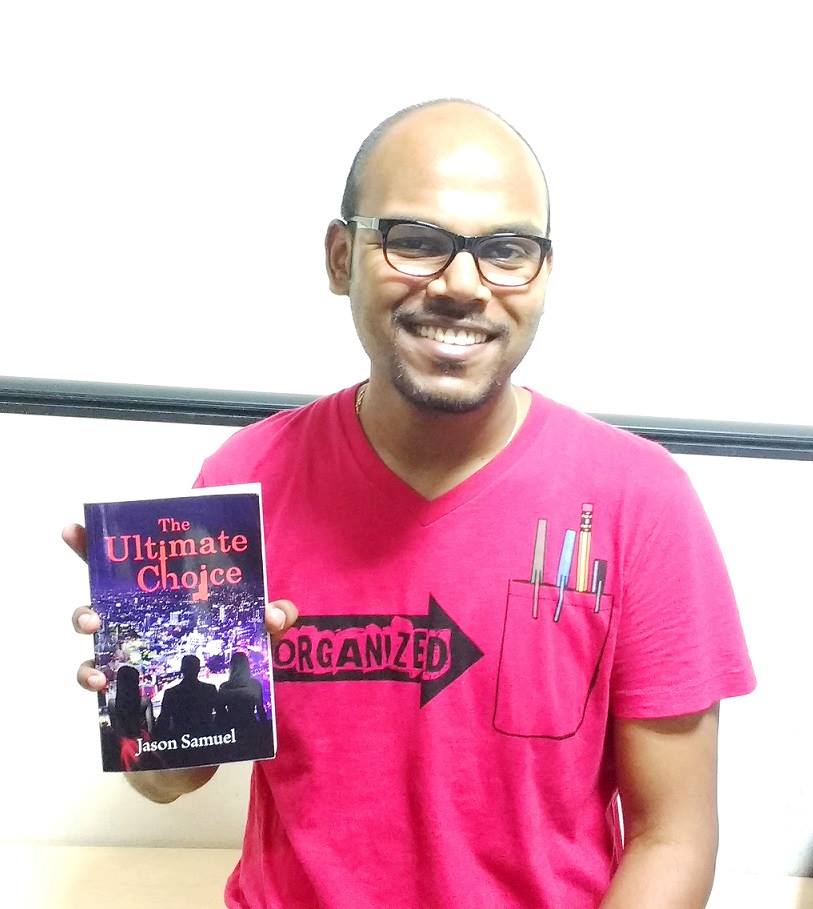 I absolutely love travelling, mainly because it gives the chance to meet new people, experience different cultures and taste exotic food. Yes, I'm certainly a foodie, but eating something crazy is on my list of to-do things. I'm not very good at taking photos though, and am still willing to learn if anyone volunteers to teach me.
Through this medium, I would like to share my views on various topics like Writing, Travel, Books, Life, Love. And of course, more about me as well. But I would also love to do something on a humanitarian level as this medium provides a tremendous platform to help the underprivileged and needy people of my country.
I've already started a 'Quote Shots' and 'WTF Friday' series. Would love to hear your suggestions, and I'm looking forward to explore all the interesting content the amazing people of Steemit have to offer.
My eyes are always open to read, my hands ready to respond and my heart willing to follow. Cheers, friends! Let's break free.