Hi Steemit Family. I am sorry, actually I haven't introduce myself properly in previous posts. So this post is totally about my Story, You can also Say STRUGGLE Story.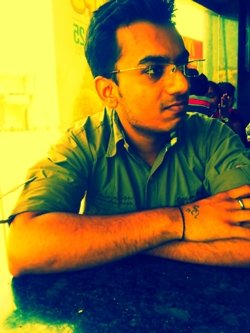 So, As Some of you know about me My name is JOSHI BHAVYA, I live in a Small town in Gujarat, India (A Country with Many Traditions). Basically ,I belong to a Middle Class Family but Since Childhood my dream was to join the Armed Forces (Specially in Indian Air Force).
CHILDHOOD MEMORIES
I can say that My Childhood was really full of Great memories with good Struggle because We don't have enough Money to enjoy luxuries Life but still My Parent Gave me every Happiness (At that time we were living in 1BKH Home). So after my 12th Standard I, promise to myself that Whatever happens in life I will never give up and will give my best and complete my and mine parent dreams.
ENGINEERING PHASE
After 12th standard I decided to become an Engineer because I have good interest in Electronics and Technology but after 2 years This field is highly Saturated but to join the ARMED Forces I need a Degree and the real Struggle starts after Engineering.
STRUGGLING PHASE OF LIFE
In the last year of Engineering I have already decided that I want to join Indian Armed Forced to become a Class-1 Officer and because of that I haven't applied for any MNC's and haven't attended any Recruitment Drive (That was a mistake).
In India if you want to Join Armed Forced you have 2 option
1. Permanent Commision (Permanent job till 58 Years)
2. Short service Commision (Max. 14 Year of Job)
I started Preparing for CDS (Combined Defence Services) and AFCAT (Airforce Common Admission Test). Basically These 2 exam is a Gateway to Enter in Armed Forces as an Officer. But the Path wan't easy for me and time was running like Sand.
After the exam I need to Crack SSB Interview (It's a 5 day long procedure and contains Screein test, Psychological test and Some Group Task - Not easy for me).
Somehow in 2nd attempt I crack AFCAT Exam but I wasn't recommended in SSB.
But I haven't Give up and tried more than 15 times in NAVY, ARMY and Airforce but I was 5 times Conference out and 10 Times Screen out (People who know about SSB can relate to this situation). Here are some pics from Different SSB which I have attempted in Bhopal, Coimbatore, Bangalore and Delhi.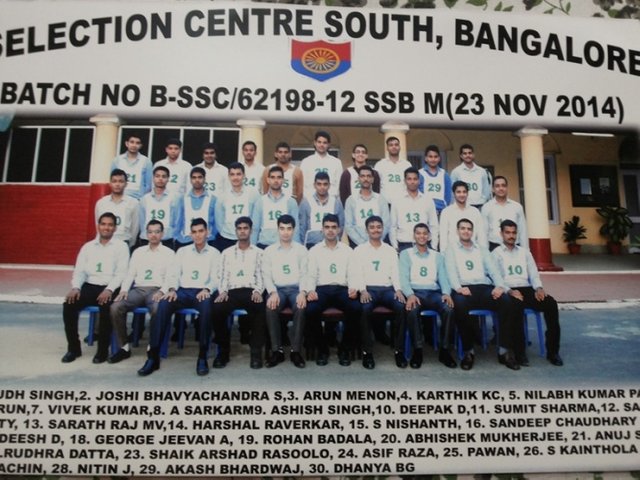 No.:- 2 is me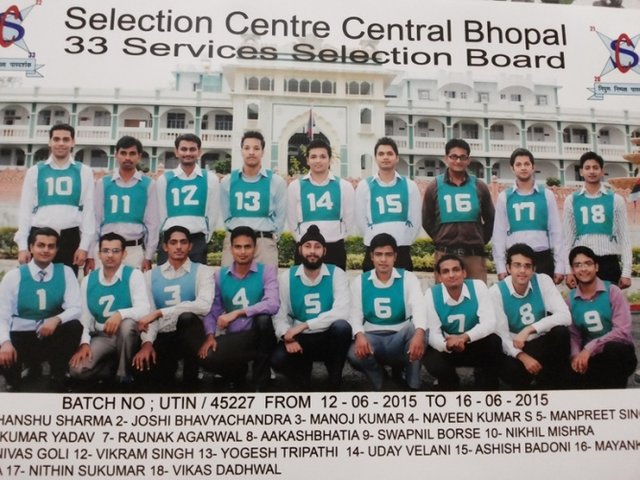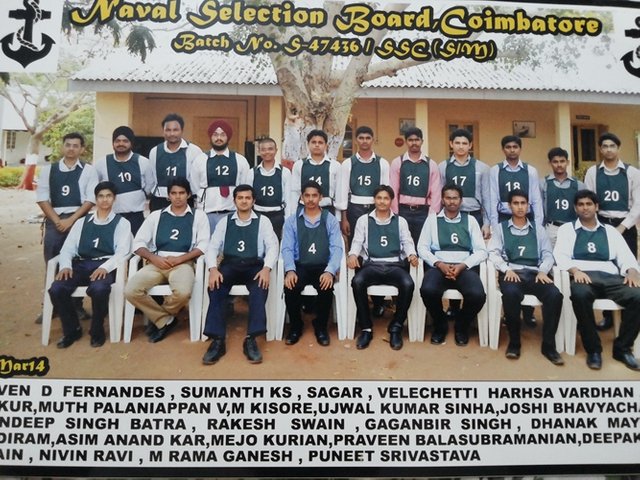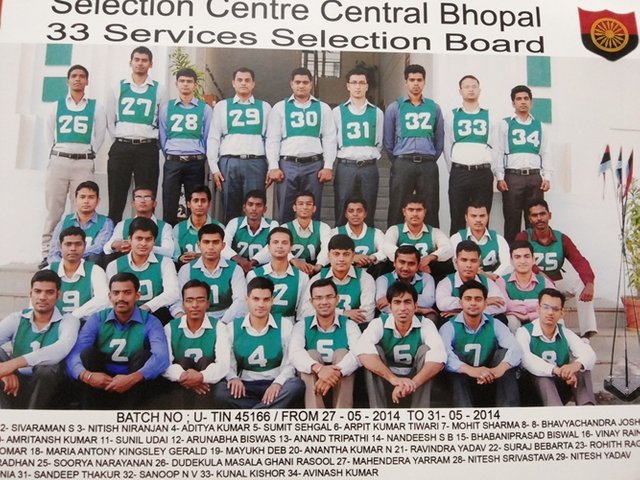 I was very depressed at that time and after 3 years I wasn't Eligible to JOIN ARMED FORCES due to Age limit Criteria. My Dream was Over. After that I introspect myself and feel that I don't have some OLQ's (Officer like Quality).
But it says that "The show must Go on". After this I worked in an Oil refinery as an Instrumentation Engineer but I feel Guilty to live 9 to 5 Slave Life and decided to start on my own. At the same time I came to know about Blogging and started doing Research on it. During that time I was doing 10 hr of job and 3 hrs of Blogging in night and after reaching at a certain point I left my Job and become full time Internet Marketer. Till date I am learning New things everyday because Internet is full of Surprises and Opportunities (Like this platform where we can build a great community).
STEEMIT FAMILY
I have started STEEMIT in Feb-2018 and learn how to build Good Content from Steemit Family members. The main reason behind joining steem is
It's a great platform to learn and build a great community
A Good place where all can appreciate eachothers work
Even we can earn good money by sharing our Knowledge.
So, I hope you all get to know about me. I will always try to provide good content in Future and like to connect with all of you.
THANKS  🙏🏻 
JOSHI BHAVYA