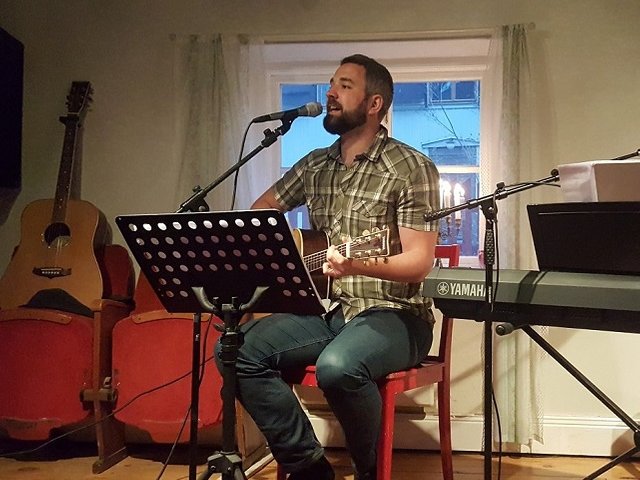 Quite a pretentious introduction, right?
But actually this is what has happened to me during the last year or so.
It started out with me and my wife going to a tough period due to personal reasons and at this moment  I used my music to really stay above the surface and my lovely wife was really supporting me.
The end result was my EP "Psalms for Sinners" that got released in April 2017 and it gotten a response I couldn't even have dreamed of. 
And this was a lot thanks to me getting out there creating relationships with other artists, bloggers, radio people etc etc. Not only was it a lot of fun getting to know new people (of whom a lot have become personal friends) but it also got my music out to a broader audience and to actually start earning me a little bit of money from streaming.
Thanks to the new acquaintances I made I also got to make a week's mini-tour in the UK (Read all about it here).  
I also got to meet a lot of the people I've gotten to know via Facebook, Twitter, Atom Collector Records etc.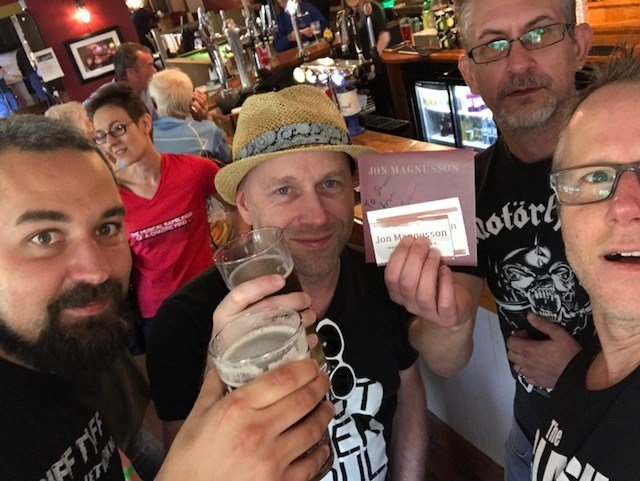 What I realized during summer was not only was I a decent artist and songwriter. I also had the gift to get people together and interact with each other. An experiment of mine on Twitter where I started tagging people I thought should get to know each other led to a Spotify-playlist and a Facebook-group under the name #MonsterThread. (Read the story here)
And since then the community really exploded where people are sharing music and other stuff with each other (and without the spamming happening in most Facebook-groups). People are finding new collaboration partners, getting support and tips from other artist and other independent music supporters etc etc. I also got Toby Davis a.k.a ProducedbyTobi to join me managing the group. He balances my impulsiveness with amazing structure and together we have created one of the best networking platforms there is for independent artists. 
If you wanna join feel free to check out the instructions here. 

So if you're interested in either my music or to be a part of my growing independent music community, feel free to get in touch here or:
Looking forward to stay in touch! I will keep writing about music, networking and also some personal stuff like struggling with mental health and combining the life as a father with musicianship.