Was I out of my mind?!? Probably. - Creating a 3D Animation with little know-how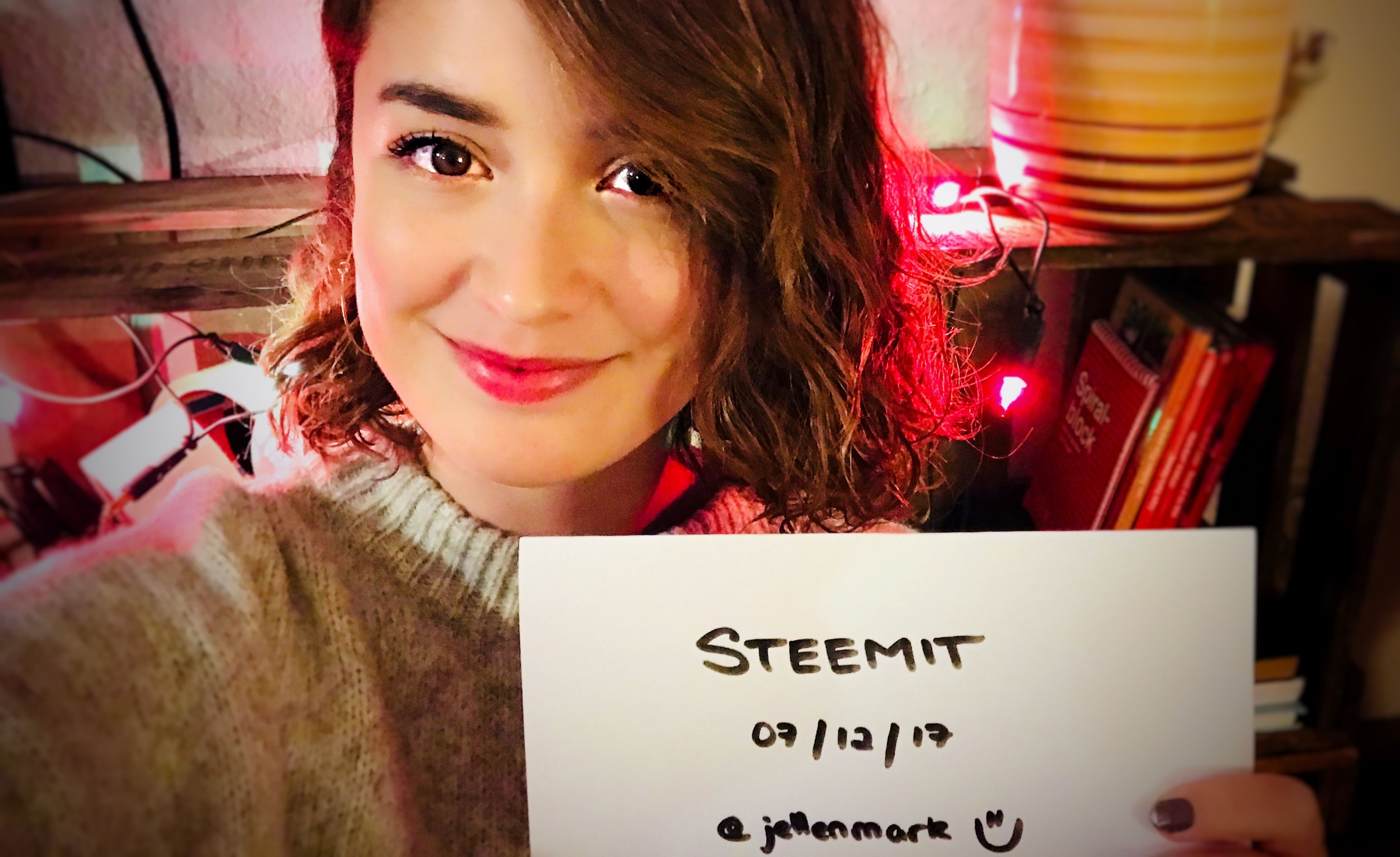 Hello Steemians!
This is my first post after @geronimo introduced me to Steemit over a year ago.
I KNOW- my first blogpost took me that long!!
It's so hard to shake my bad habit of procrastinating, but I guess the most of you know what I am talking about. I even got some friends and my sister @itsnicoletv to start posting here, but you know...better late than never. °ω°
So I just thought to start off with an introduction about myself:
My name is Jessica. I love travelling, korean food, 3D, and creating some DIYs. For this time of the year it's knitting! I am half-korean, half-german, born in Mauritius and raised in Germany. Pheww! Well, I was just a kid and remember bits and pieces, but especially now, during those super cold winter days in Germany I just want to go back, lay down somewhere on the beach there and feel the warm sun on my skin. ⋟﹏⋞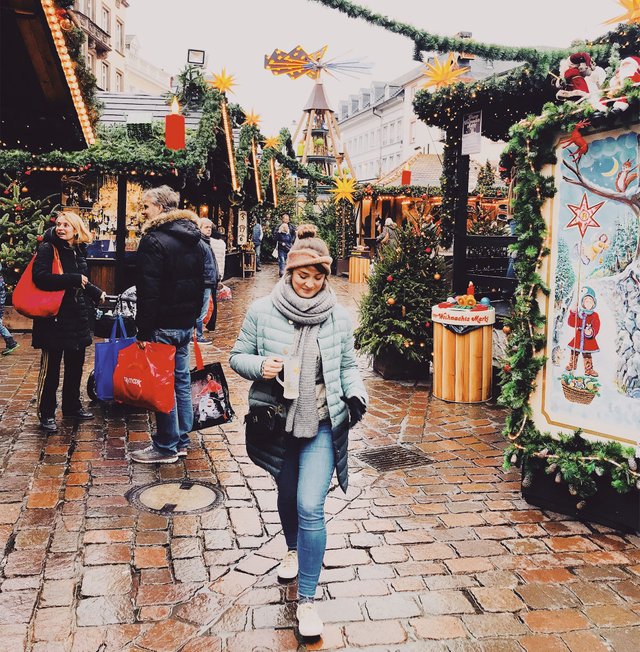 Christmasmarket in Trier
But back to reality:
I study Intermedia Design in the very historic and cute Town named Trier. I just finished my bachelor thesis and created a 3D animation scene. Originally, I wanted to create an animation short film with the looks of Pixar, Dreamsworks and aaall the other great animation studios, but due to the limited amount of time and technology and of course procrastinating, I managed to create my first ever 3D animation scene.
That's right- I decided to create an animation for my bachelor project and never ever even finished a complete animation before in my life, except some 2D animations created in Spine for a 2D Arena Brawler Game (but that's another story).
Was I out of my mind?!? Probably.
I just wanted to create, instead of being a consumer. Thats's something I heard all the time, which was annoying, because I really love storytelling in all kind of forms. Still, I was way over my head, which I am thankful for now, because I learned so much the past months.

Creating the Main Character
I modelled 3D objects and characters before with ZBrush, 3Ds Max, Maya and Blender and then that was it. So to complete an animation, I decided to use Blender, a free and an open source software and on top of that @geronimo told me about rendering my project with the Golem Project, a decentralized market for computing power. I thought... well why not... anything, that can help me, I'll take it. In the end I used the Motion Caption Studio and Software Motive from OptiTrack for animations, Blender to modell, rigg (give the characters a skeleton), texture and basically redone the faulty animations and everything else, that had to be done with Blender. I found out about the render farm for Blender called SheepIt and 12 weeks full of sweat and tears later, I finished my 3D Animation "Charlie Lou- The Gator"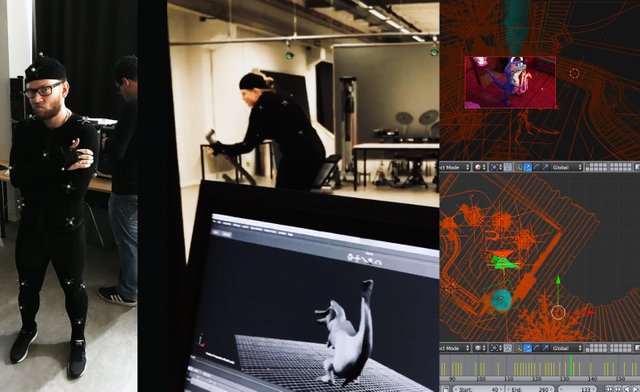 Animation in the making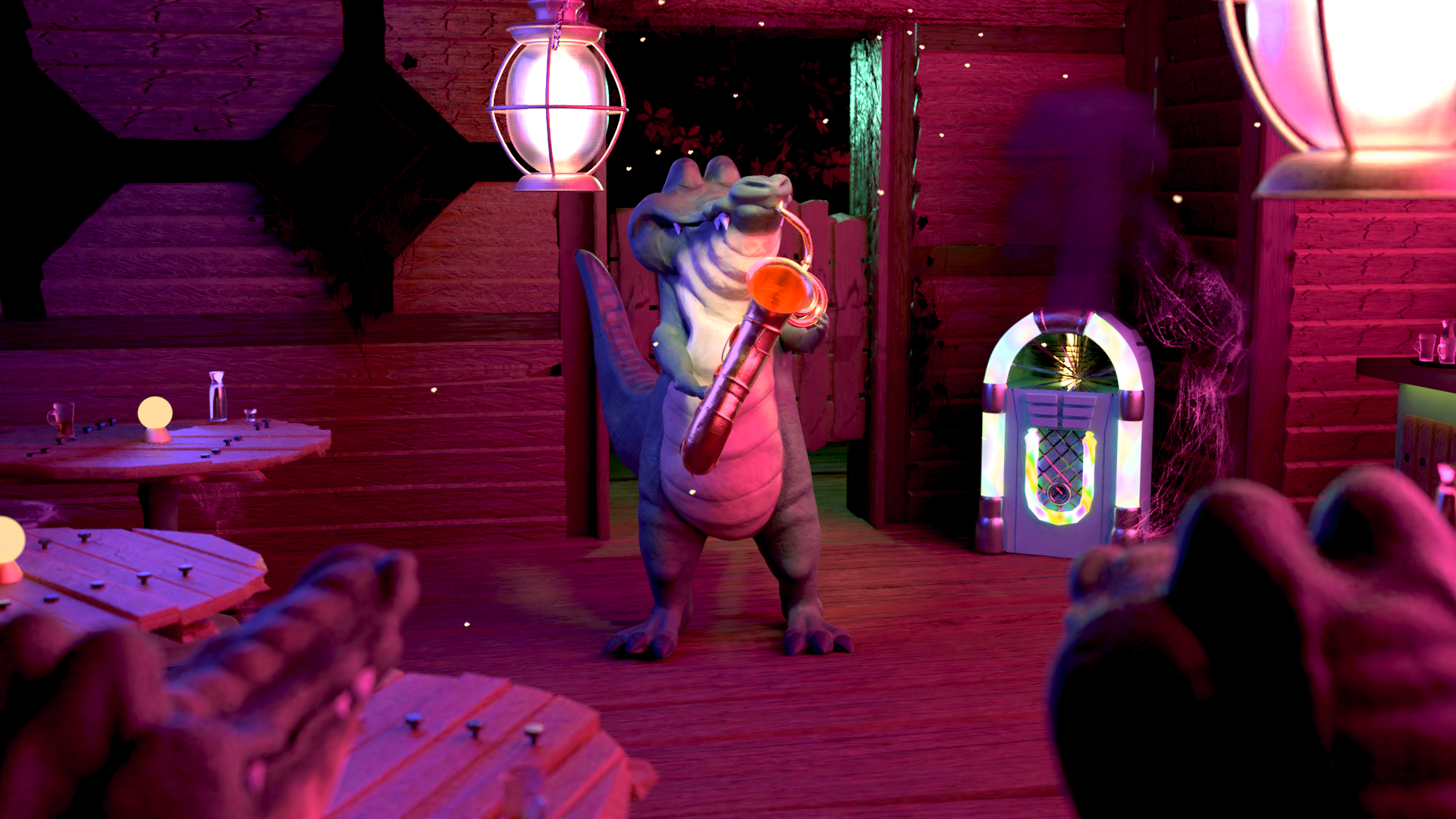 Rendered Scene of the Animation Charlie Lou
I won't give much away of the story and situation of the scene, because I still want to complete the animation, which will be featured in another blog post soon! I am looking forward to post my work, korean recipes, travel adventures or DIYs in the future. I haven't made up my mind yet, but I am excited for starting this new journey with Steemit.
Thanks for reading!
xxx.