I don't own the copyright to this image, and I'm using it regardless.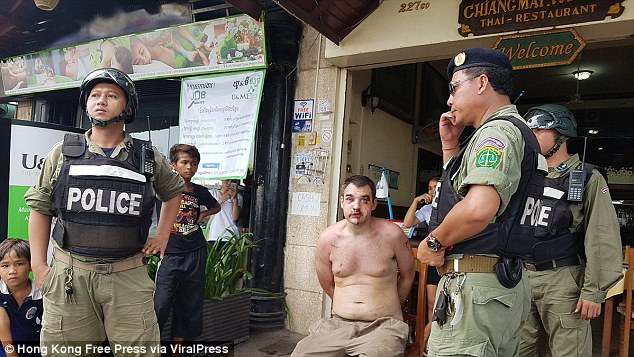 That's me. Right after I stole a truck in Phnom Penh, Cambodia. Why did I steal the truck? Well, for one thing it wasn't because the truck was full of valuable (I kid, I kid... you can get it for peanuts in Singapore...) Cambodian sand. It wasn't because I was high, like the cambodian police thought, either. It was at least partially because I was out of my mind delusional, though.
And I want to tell that story. The story about what I thought I was doing when I stole that truck-- not what actually was occuring, but what I thought was occuring... which was markedly different than what was actually occuring.... or maybe it wasn't. So you'd follow this account if you wanted to read the darkest, strangest piece of reality based science fiction ever. If this picture proves anything it's probably that I've done more interesting things than you, and taken more risks than you. Don't worry though. you don't have to take the blows to the head yourself, I've done all of that for both of us and have decided to put together a great narrative about it. But remember, this is going to be a narrative of how the events occured to me. It does not need to make sense to you.
It does need to get made into a book. And then a movie. Because it'd be the best of either for 2018, and it'd star most of the big names in technology, because involved in my insane dreams were:
Sergey Brin (AKA "Brin!")
Mike Cacho
Steven Zhao
Gouwa
Mr. Lu
Jack Ma
...and more. And well, they should be descending on Cambodia and getting involved in crypto, because it's how we save the world people! So, I appreciate your upvote on this story, and on later ones, which will, chapter by chapter, take you through the craziest journey that you'd never dare to take.