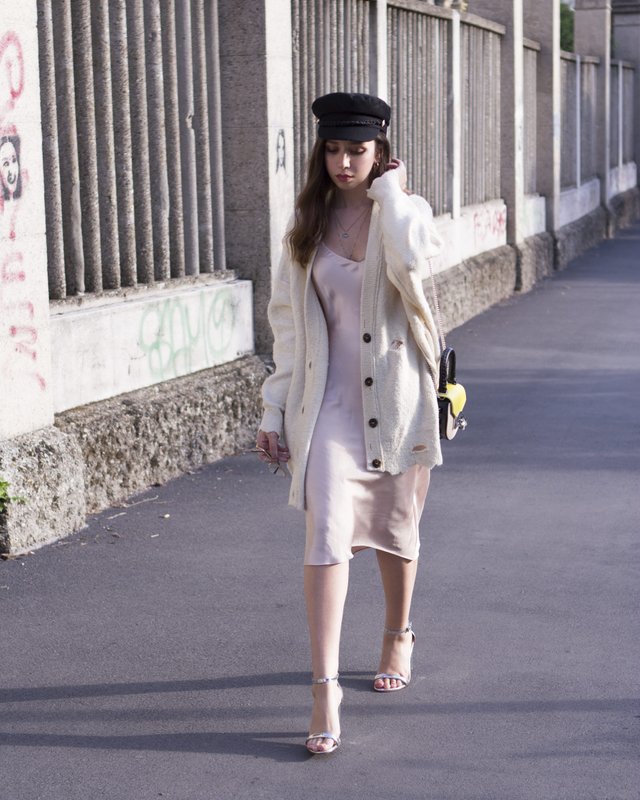 Hi everyone! When I go abroad somewhere, I am always more careful about my outfits and it takes many days to get ready for a vacation. This time I was going to Milan Fashion Week and choosing what to wear was harder than ever. I didn't have enough time to plan out all of my looks this time. Then, I decided to take all my new and favorite pieces with me. Of course, I had some ideas about my looks but didn't try them before. I took the risk and this is what my mood brought out for day one.
I loved the combination of slip dress and oversized cardigan with slits. Actually I took out this slip dress inside of my new translucent flowered Zara dress which I wore on day two. I was not feeling very comfortable in slip dresses all alone. But it was so comfy like this. I paired these with shiny silver single band sandals and did the last touch with marine style cap. Ta daaa !
Don't forget to follow me please :) Enjoy rest of the pics. You can find the clothing brands below.
See you in next post!!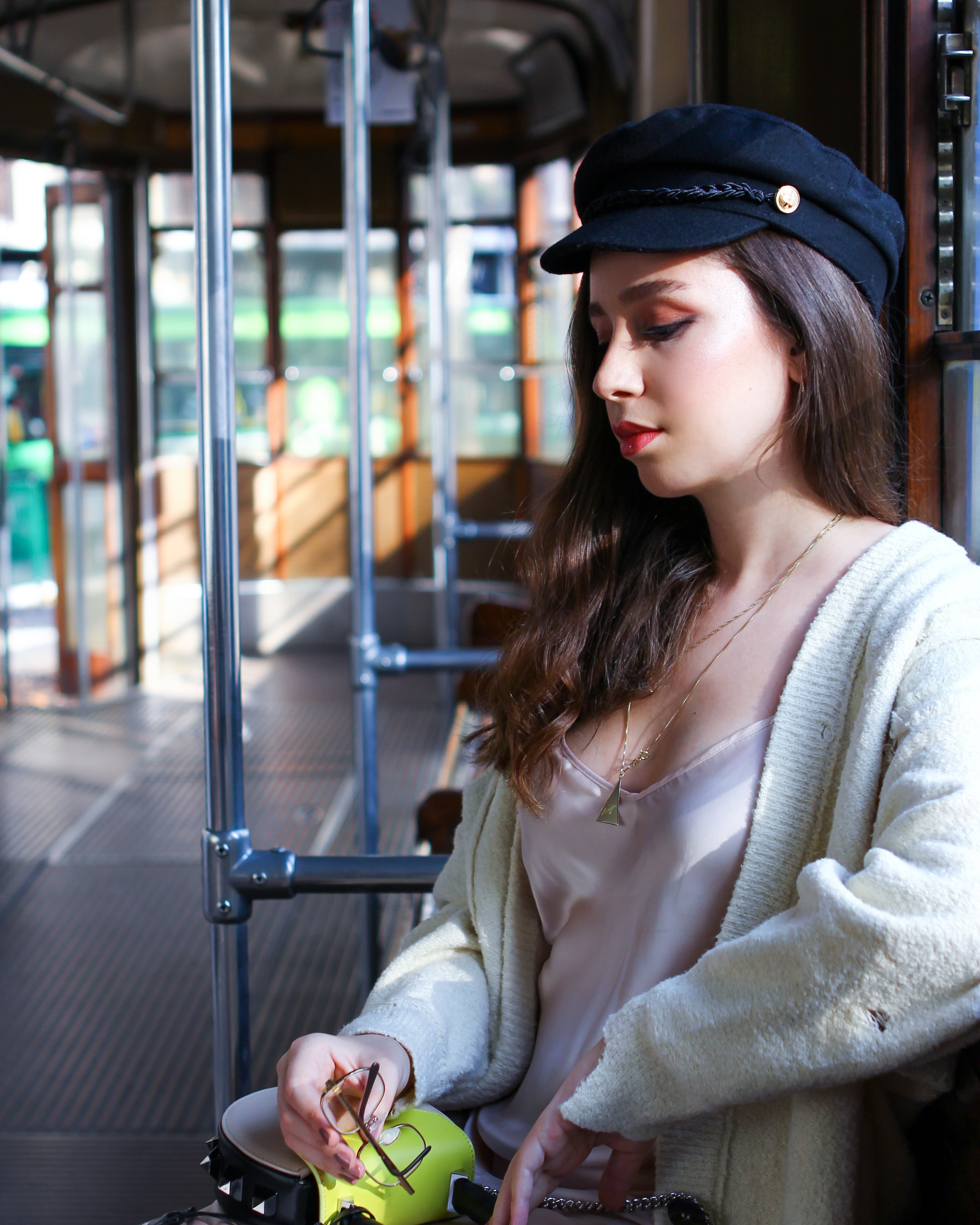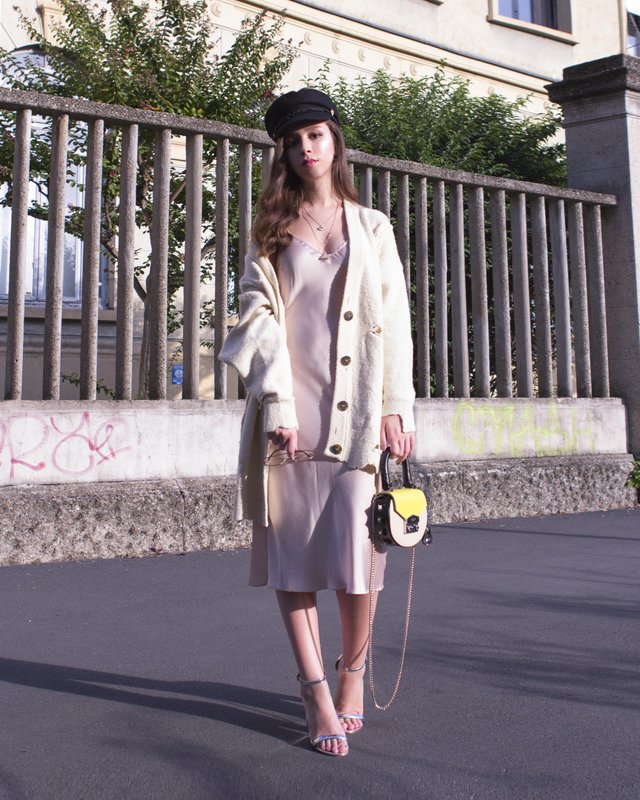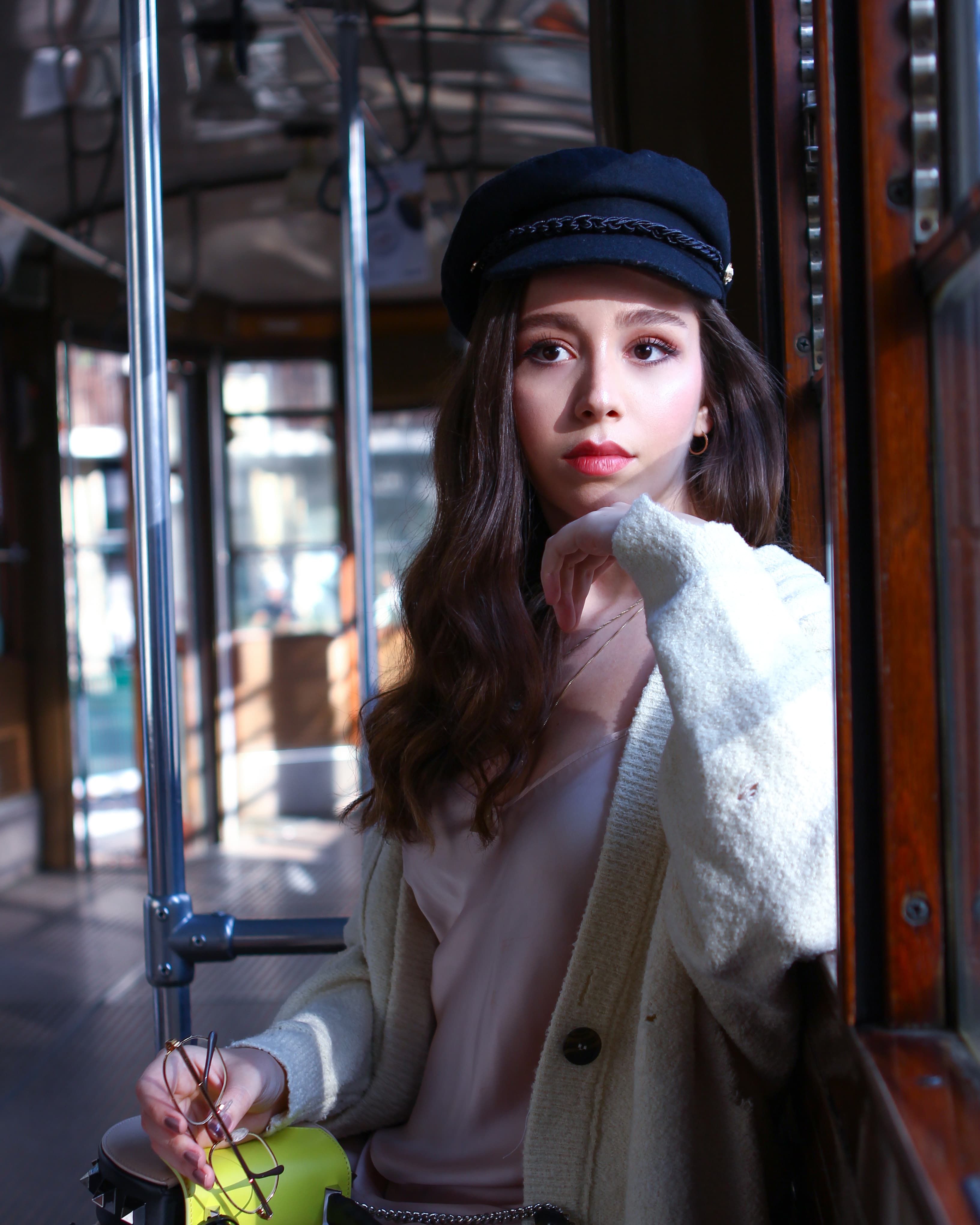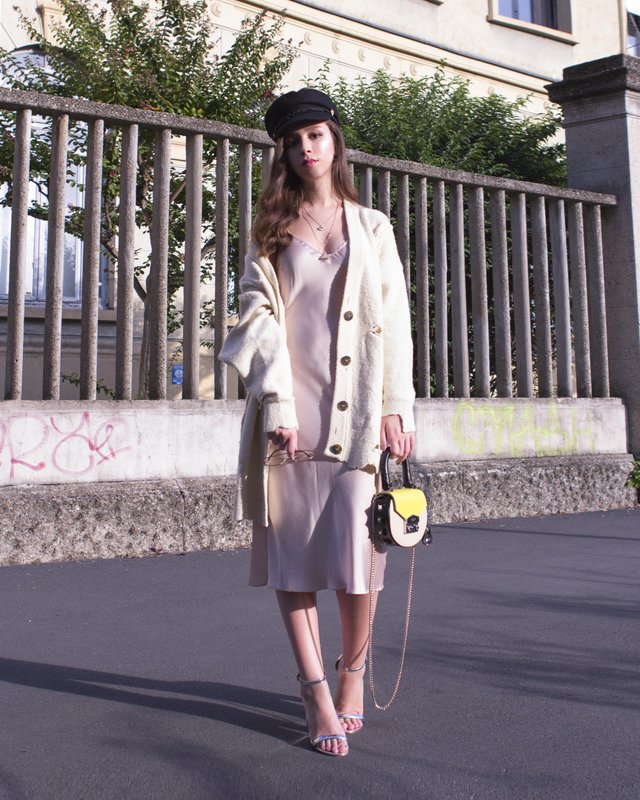 Oversized Cardigan: Zara
Crossover Bag : Salar Milano
Marine Style Cap: Pull&Bear
Single Band Sandals: Aldo