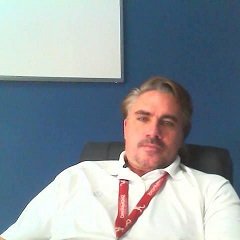 Introduction
Hello Steemians! I want to take some time and formally introduce myself to the steemit community. My introduction is long overdue- almost 5 months to be exact- and with the fast pace we are on, I find it necessary the community knows who I am and what is next for me on the platform .
Family Life
My name is Rick Miller and I'm from a small Alabama town called Clanton. It's a quiet country town nestled in the center of the state and is known for the peaches that are produced here. I enjoy the peace and quiet it provides, and most importantly I'm not bothered by anyone.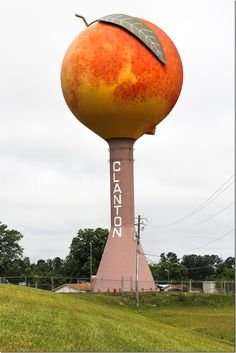 Peach Tower Source
I am 45 years old and come from a large family of 3 brothers and 1 sister. My mother is ½ filipino so that makes me ¼ I guess. I relate to my asian/pacific islander heritage, really mostly because of my grandmother. She taught me humility and helped me realize the value to others, and myself, in showing compassion and empathy.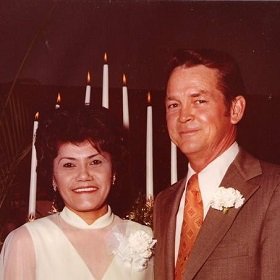 Grandmother & Grandfather
I am blessed to be the father of 4 wonderful children. This is my success in life. I have 2 sons, Chad 23 and Tyler 21(Birthday coming up on 10/06). Both are on steemit.com. Chad is @shirothezero and Tyler submits post daily in the gaming category as @tygergamer. My daughters are Raegan 15 and Payton 12. They are typical teenage girls who are into boy bands -5SOS, One Direction, and K-Pop to be exact. They have been to more concerts than I can count.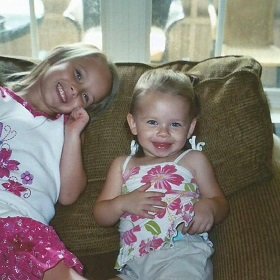 My Little Girls
Professional Life
After two years of college I decided to join the Navy. My mom wanted to kill me. I was a squared away 4.0 sailor and had no problem advancing in rank. I was fortunate to travel the world and see many places I probably would not have seen otherwise. The period I served was during the first Gulf War, and man did it suck. This is where I received my moment of enlightenment and this moment helped shape my views of the world today. There were many things I questioned and my superiors didn't care for the questions. As more of my questions went unanswered, my decision to not pursue a career in the Navy was sealed.
After 3 years of active duty, with 14 months of that spent at sea, I returned home. I met my future ex-wife, started a family, and returned to school. I chose to pursue Electrical Engineering with a Computer Engineer specialty. This would lead to my chosen career as a Network Architect.
In 1996 I attended a Novell Certification class which led to receiving the Certified Novell Engineer designation. A local college then gave me the opportunity to teach Novell classes, which led to me receiving my Instructor certification from Novell. From there I received Microsoft and Cisco Instructor certifications and continued teaching in post-secondary and corporate settings.
Throughout my career I have balanced classroom and field opportunities to stay on top of my game. As most IT people can attest, our field is constantly evolving and the learning is endless.
Most of my field work involves technologies common in corporate networks. Data circuits, firewalls, L3/L2 devices, hosts/virtual servers, storage, VoIP, and a variety of applications and services are part of my daily life. I really enjoy designing networks from scratch and solution fitting into an existing design. Also, watching an integration go smoothly with minimum issues is very rewarding.
The past 5 years I have expanded my skillset to include several programming languages to take advantage of opportunities with existing customers and vendors moving towards Software Defined Networks. Python, JavaScript, MySQL, and R are used with current customers and their projects.
I really could write about my profession each day. The path I chose has been very rewarding and has allowed me to travel and meet new friends. It has been my gateway into the world of crypto and ultimately STEEM and steemit.com.
The Crypto Scene
My introduction to crypto was in 2011. I had a contract with a telecommunications company and my contract specified 2x my rate if weekend work was to be performed. The project lead offered bitcoin as a payment if I could come in on some weekends and help him out. I would have done it for free if it helped me with future projects. I had no idea what a bitcoin was at the time or how to use it. So, that's my quick story about how I stumbled onto crypto.
Fast forward to 2013. Ethereum was being introduced by Vitalik Buterin and I will admit this young man was very impressive with his vision of smart contracts. I had zero idea what he was talking about, but soon got up to speed on the technology. I bought into the ICO, and will say it was a very good investment for me. However, I have no comment on how the DAO met it's demise.
Actually, it was around the time the DAO was setting crowdfunding records that I came across steemit.com. I will say this, I have followed Dan and BTS for some time and probably wouldn't have signed up if it was anyone else. I always liked his ideas about autonomous entities and how they would function. Vitalik enforced this with his use and smart contracts. One of the first post I commented on was Dan discussing consensus voting for the DAO and how it would not work based on his experience. Of course, we didn't get a chance to see that in its entirety. I will say he was partly right, we lacked consensus on some votes.
I took about a month to deal with my DAO investment and I did more trading with very little steeming. I arrived back on steemit July 5th and this site was very active, so I decided to stick around. That decision has really been a good one. I have had the opportunity to meet new friends and watch the platform grow to over 100k members. Which is awesome!
My Crypto Future
I made the decision to immerse myself in the STEEM community back in July when I was given the opportunity to join Team Smooth. I was put in a position to learn as much as I could about STEEM and steemit.com. I have probably read the whitepaper 50 times so far and will more than likely read it another 50 times. From Team Smooth our group of curators created the RobinHood Whale and it has gotten fantastic community support and we are very excited about what we can do for the community.
Currently I'm working with other members of the community on some very exciting projects. My objective is to contribute my time and abilities toward making STEEM and steemit.com a valuable community for everyone to enjoy.
Thanks everyone!
External Verification:
Facebook Verification Post
Linkedin Verification
Members will verify in comments as well