What is Ifog? Ifog nedir? Was ist Ifog? Introduceyourself ! [EN][TR][DE]
This post is prepared in 3 languages, English,  Turkish and German.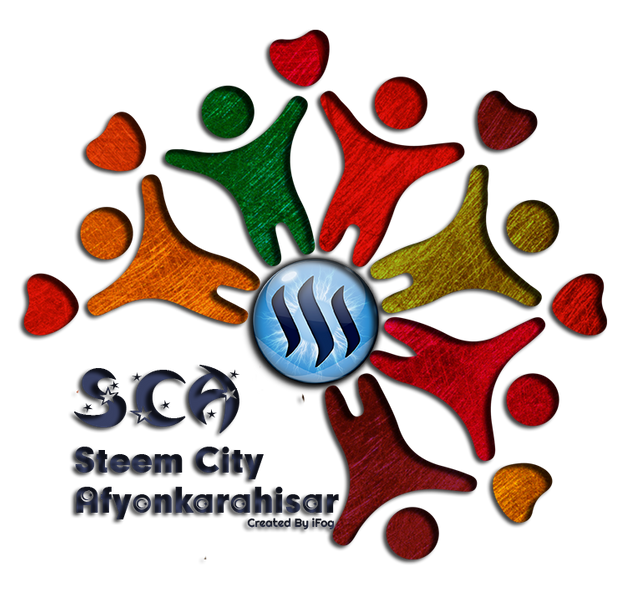 English Intro
IFOG: Stands for the slogan ''In Freedom Of Global''. IFOG is a "incubator" project. It was founded about 2 months ago by ''Steem City Afyonkarahisar'' group. Its power is not yet enough, so it is not opened to be used by all steem users for now.
What are we aiming with IFOG?
Steemit has many projects like IFOG. These projects are doing pretty good work. These projects are strengthening their communities with each passing day. We are making all sorts of incentives for the development of the IFOG project and we will continue to do so. IFOG's founding members continue to work on this issue.
The "Introducing Steemit with Social Responsibility Projects" series we started in the past days are the main examples of this. Steemit added a lot to us in 2 months. Recognition of Steemit by people in our country and we will fight as "Steem City Afyonkarahisar" for the increase of interest to Steemit.
In order to promote and contribute to spread of steemit, we do it by supporting social responsibility projects, rather than ordinary in-steem projects. We plan to increase interest in social responsibility projects in this community. From now on, the activities of the group "Steem City Afyonkarahisar" will be shared via IFOG account. The reason for this is that all events can be tracked on a single account. Do not forget to follow the IFOG account to support our events.
We thank all the Steemit family and managers.


Turkish Intro
IFOG: ''In Freedoom Of Global'' sloganı ile ortaya çıkmıştır. İfog bir ''incubator'' projesidir. Yaklaşık 2 ay önce "Steem City Afyonkarahisar" grubu tarafından hayata geçirilmiştir. Şimdilik yeterli güce ulaşamadığı için halka açılamamıştır.
IFOG ile neyi amaçlıyoruz?
Steemit üzerinde İfog benzeri birçok proje bulunmaktadır. Bu projeler ortaya oldukça güzel işler çıkarmaktadır. Her geçen gün güçlenerek topluluklarını artırmaktadır. Ancak ülkelere göre baktığımızda, Türkiye'de bu tarz oluşumların çok fazla olmadığını görebiliyoruz. Bizler İfog projesinin gelişmesi için elimizden geleni yapıyoruz ve yapmaya devam edeceğiz. İfog'un kurucu üyeleri bu konuda var gücüyle çalışmalarına devam etmektedir.
Geçtiğimiz günlerde başladığımız ''Introducing Steemit with Social Responsibility Projects'' serisi bunun başlıca örneğidir. Steemit 2 ay içerisinde bize birçok şey kattı. Bizde Steemit için birşeyler yapabilmek ve ülkemizde Steemit'e olan ilgiyi artırabilmek için var gücümüzle çalışmaya devam ediyoruz.
Steemit'in tanıtımına ve gelişmesine yardım ederken bunu sıradan projerlerle değil, sosyal sorumluluk projelerine destek vererek yapmak istiyoruz. Bu sayede toplulukta, sosyal sorumluluk projelerine olan ilginin artmasını planlıyoruz. Bundan sonra ''Steem City Afyonkarahisar'' grubunun yaptığı etkinlikler, İfog hesabı üzerinden paylaşılacaktır. Bunun nedeni ise tüm etkinliklerin tek bir hesapta takip edilebilmesini sağlamaktır. Etkinliklerimize destek olmak için İfog hesabını takibe almayı unutmayın.
Tüm Steemit üyelerine ve yöneticilerine teşekkür ederiz.


German Intro
IFOG:''In Freedoom Of Global'' kam mit diesen Slogen raus. Ifog ist ein Inkubator Projekt.
Vor etwa 2 Wochen wurde es von ,, Steem City Afyonkarahisar" ums Leben erwäckt.
Weil dies nich stark genug ist haben wir es noch nicht mit euch geteilt.
Was ist das Zweck an ifog?
Über Steemit gibt es viele Projekte die ähnlich wie ifog sind. Diese Projekte sind echt schön.
Jeden Tag wärden sie stärker und es gibt mehr Gemeinschaften.
Wenn man die Länder anschaut, kann man sehen das solche Projekte in der Türkei fast nicht gibt.
Wir machen alles für die ifog Projek, jedes Mitglieder die ifog Erfunden haben werden auch sehr arbeiten.
In den letzten Wochen > "Introducing Steemit with Social Responsibility Projects" ist es das erste Beispiel.
Steemit hat uns in den 2 Monaten vieles gebracht.
Deswegen wollen wir für Steemit etwas machen, wir wollen auch das sich mehr Leute für Steemit interssieren, außerdem wollen wir auch den Sosyalprojekten helfen. Dabei planen wir das sich Intressieren für Sosyalprojekte erhöhen. Absofort wird die ,,Steem City Afyonkarahisar" die gemachten Aktivitäten über ifog teilen. Aus dem Grund, damit die ganzen Projekte in einem Konto gefolgt werden sollen. Für die Unterstüntzung an den Projekten vergisst nicht in unserem Konto ifog zu folgen.
Als Steemit Familie bedanken wir euch.


Steem City Afyonkarahisar Members
@ademkrgl - @erhanoz - @irfandogan - @muratsa - @saglikteam - @sefaoz
Ifog's First Project :