Hello, I am Ida.

Here you can see a part of Narvik.
Hello everyone, my name is Ida Karlsen. A few of my relatives is members of the steemit community and they have been recommending this to me. I decided since both my father @harkar and my older sister @majakarlsen have created a blog that I had to try this out and create my own. I think this looks very interesting and exciting.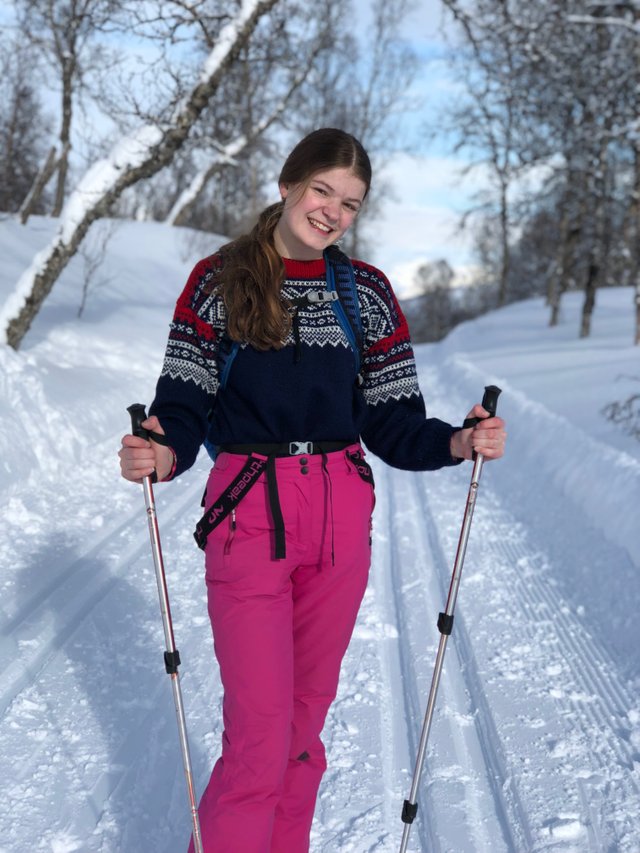 Me enjoying the beautiful weather this easter.
So why not start with letting you know me a little bit? I live outside a small city called Narvik north in Norway, and I have been living here my whole life. I am 17 years old, turning 18 in September. Since I was younger I have always liked being active. I have danced ballet for several years, but quit taking classes after the last Christmas. I still like to dance and are now enjoying watching my little sister performances as audience, as well as dancing a bit at my own. I am currently studying at High School. Besides school I work in a clothing store and spend a lot of time with my friends and family. I also like to hike, bake and take pictures. My dad is very good at it and I get some inspiration from him, and also some help to get better at photography.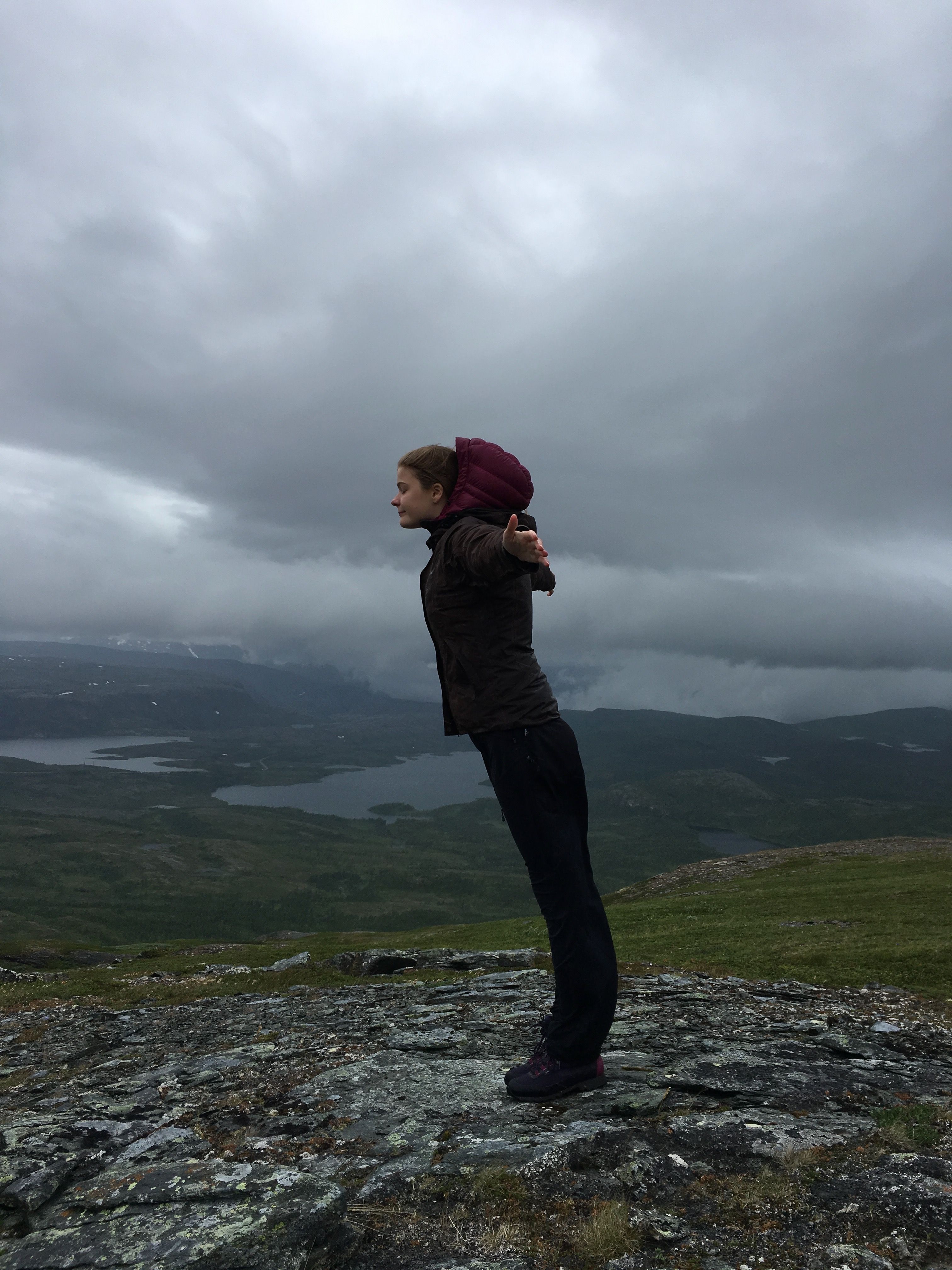 Me at a hike last august leaning against the wind on a rainy day.
I am excited to join this community and I am looking forward to find out more abut it and the people here, as well as sharing things from my life here.
Best regards Ida.