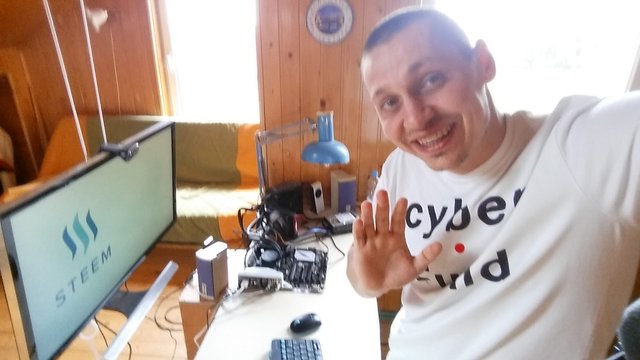 I did a lot of different jobs in my life. But one day early in 2011 I was confused with Bitcoin thing. Then I could not imagine how this thing would change my life. Those days a mining on my kitchen empowered about 0.5% of Bitcoin network. Holly shit! That was only 30 topnotch GPUs. I regret that after 3 months of mining due to day-to-day problems I switched off my machines. But deep belief in pure math-based economic system stopped me from selling my bitcoin earnings. A system remembered about its potential in November 2013. One rainy Moscow day I realized that I have not so much but enough capital to say goodbye to meaningless things like selling my hours to government or startups. I made a decision to become independent.
And I had one simple idea. If Bitcoin economy exist and rapidly grow thus there should exist a place for internal asset based economy. Like companies exist on top of governments. That might allow to gain in bitcoins. Otherwise bitcoin economy could not be competitive. But Litecoin and Peercoin didn't impressed at all.
Then MtGox happens and my wife turned away from me. I lost my half and more than a half of bitcoins :-) That didn't stopped me from going to a beautiful Koh Chang Island with my friends to make some blockchain research and think about meaningful things a bit. Sun, fresh fruits, weed and beautiful girls become the source of inspiration for almost a year. I found out hundreds applications of blockchain technology. I was able to visit some Bitcoin conferences in Singapore and Hong-Kong. I was shocked seeing engaged, smart and passionate community and guys like Vitalik. In 2014 we made a decision to invest long term in BitShares during AGS campaign and after launch of BitSharesX, Safe Network and Ethereum during genesis. Now I am happy that Graphene and EVM already begin to demonstrate what is possible and do believe that this is just the beginning.
During 2015 me and my friends invested in 10 more pure blockchain token based projects like Factom, Augur etc. and begin to suffer from a problems of early blockchain investors. That is why we created cyber•Fund, cyber•Rating and Satoshi•Pie.
Now I am here as a part of Steem community and I am happy that my tiny contributions made Steem possible. I am very active in Russia promoting and explaining all blockchain goodness to different kind of guys. My research focus is on economic aspects of decentralized consensus algorithms. I do believe that my experience and passion will bring to Steem community something unique and valuable.