A Structural Designer, Review Instructor, Entrepreneur and Health Advocate Joins Steemit!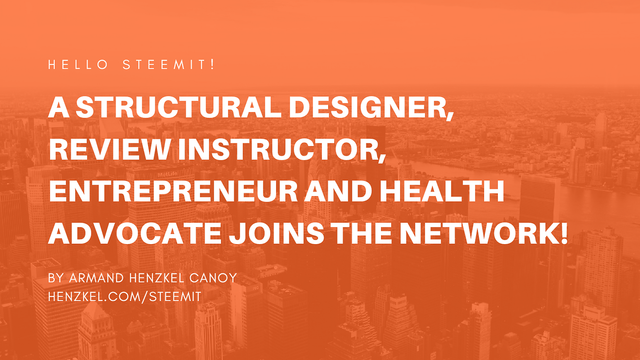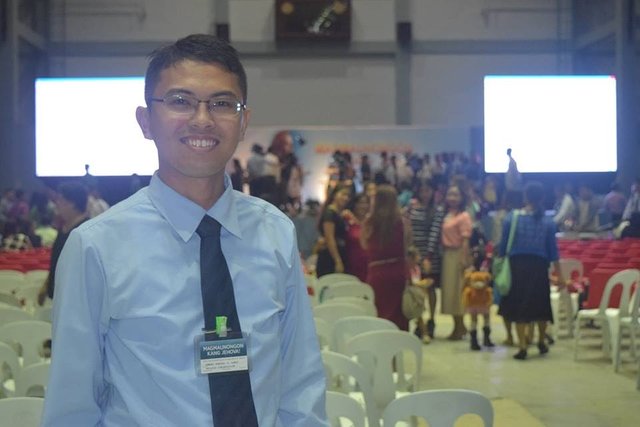 Me at our Regional Convention in Hoops Dome
Hi fellow Steemians! It's great to finally be a part of this community. I'm honored to introduce myself to all of you today.
I know you might think this might be another long introductory post. Trust me, I feel the same way too while browsing the introduceyourself tag, hahaha. I'll try my best to keep your attention and keep it interesting. This will be worth your time.
I'm Armand Henzkel Canoy, a civil engineer from Cebu City, Philippines. I graduated from Cebu Institute of Technology last March 2015 and passed (and topped!) the board exam last November 2015.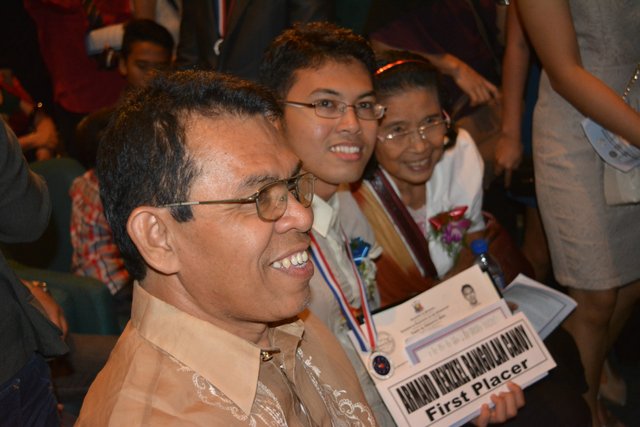 My father and grandma with me at the PICC during the oathtaking for civil engineers, c. Dec. 2015
I worked for about a year and a half at Tritontek, a structural design firm in IT Park, Cebu City before becoming a review instructor in Gillesania Engineering Review and Training Center last June 2017.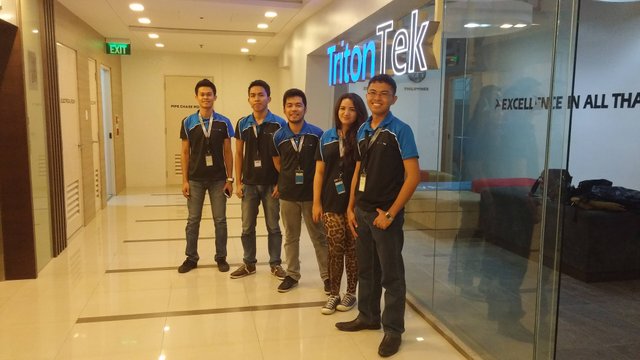 January 2016 Batchmates in Tritontek

With fellow instructors Chrysler and France during our review orientation
You can read more of my educational achievements from my website www.henzkel.com (which actually redirects to my Linkedin profile). Are you interested in having your own personal domain name? Learn how in my next blog posts.
Why I love to teach

I feel that my work as an instructor fits well with my life goals of teaching and helping others in any way that I can. The Bible tells us that there is "more happiness in giving than there is in receiving." (Acts 20:35, NWT) I believe in this because I personally feel the joy that comes with imparting the knowledge that I learned to my students. It is so rewarding and satisfying to see the sparkle in their eyes whenever they learn a valuable lesson.
I really consider myself as a natural teacher since my childhood days. When I discover new things, I am very eager to share them to my friends, parents, batchmates and workmates. I also regularly engage in the preaching work as one of Jehovah's Witnesses and I enjoy sharing Bible truths with people. I conduct free home Bible studies, and this is a practice that helps me improve my teaching skills while doing something that I really love.
With this Steemit blog, I will be able to share more of what I learn to others and learn more from others too. And not only will we be learning, but also, we will be earning. Isn't that amazing? Haha. And now, back to the topic…
Learning while earning, and vice versa! Thanks Steemit!
Structural design and civil engineering
My work in the review center also allows me more time to practice my profession as a structural designer. I currently accept structural design work for residential and commercial buildings and personally thank Engr. Rodolfo Chua, my Tritontek supervisor, for sharing his structural design expertise with me while I was working there.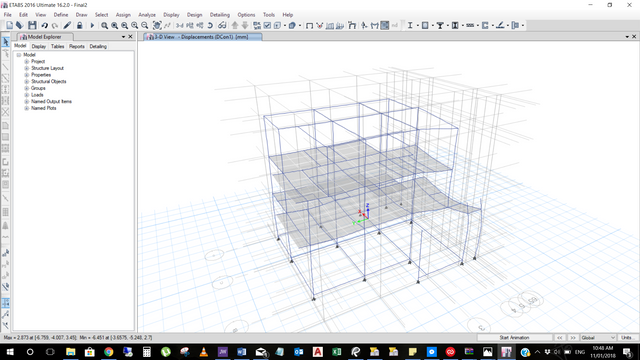 Structural analysis and design with ETABS
Engr. Chua helped me learn about the latest trends and approaches in structural analysis, investigation and retrofitting based on internationally-accepted standards. He encouraged me to attend ASEP (Association of Structural Engineers in the Philippines) seminars to be updated with the latest technologies and to connect with fellow structural engineers.
Entrepreneurship and online gigs

In 2014, I started a transcription services website, www.retranscribe.com (see me here: www.retranscribe.com/steemit ) Transcription is the process of producing manuscripts and text documents from audio recordings. My mother, Risa, is the head of transcription operations at the moment. She is in-charge of the communicating with the clients and finalizing the transcripts prior to submission. I do all the financial-related tasks like sending invoices and making payments. Our client base is small at the moment since I find it difficult to upscale while maintaining high quality outputs.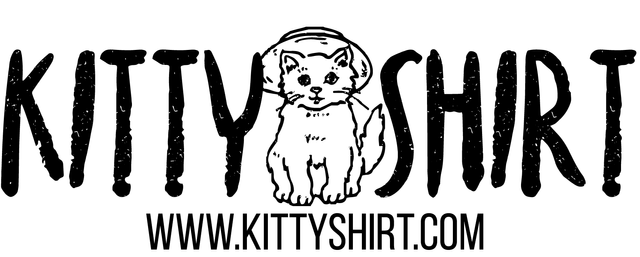 I also run another e-commerce store, www.kittyshirt.com (I'm here: www.kittyshirt.com/pages/steemit ) which is aimed at cat lovers and enthusiasts. I currently do everything here from graphic design, product acquisition, logistics and marketing. I am a cat lover myself and would love to reach out to others out there who love their cats.
I tried forex trading in 2016 but failed miserably, haha. I learned a lot from that experience and hope to share that in another blog post. That experience taught me that there is no real way to earn a lot of money without risking a lot of it. It can be compared to gambling if you leverage yourself up with only a very small capital.
I invested in stocks early last year (2017) using the BDO Nomura platform. I am excited to share some of my insights based on my stock trading experience in a separate post too.
I am also into cryptocurrency and currently hold some Ripple, LTC and old-school bitcoins. I use Coins.ph to cash-in and withdraw, Bitstamp for my exchange and Exodus for my desktop wallet. I'll share more of this in a separate blog post exclusively for cryptocurrencies.
Health is wealth
I do a regular lipid profile test every 6 months to check on my cholesterol levels since I have relatives on both sides of the family tree who have had cardiovascular problems due to high cholesterol. I try to be early for work, so I can take the walk from Banawa corner V. Rama all the way to our review center in Kysey Building. While in Tritontek, I take the stairs to the 12th floor every morning to get a dose of endorphins to deal with the morning's work. I also play pingpong and watch my diet to keep myself fit.
For supplementation, I take USANA's Essentials which prove to be an effective all-around multivitamin and mineral supplement. I enjoy a good deal of discounts after registering as an associate and I happily share these nutritional supplements with my parents, relatives and friends. I feel that it is important to think about my health because this is Jehovah God's gift to us and we should take care of it. The Bible tells us "to present your bodies as a living sacrifice, holy and acceptable to God…" (Romans 12:1, NWT). This means that we should be health-conscious and fit to serve.
This has been a long post (was it long or short? Haha, it's been 1000 words already.). But this certainly will not be my last. Thank you so much for your time. It's my pleasure to be able to share something with you today. Till then!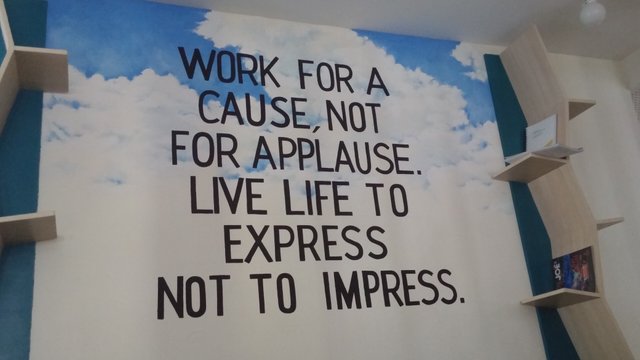 An inspirational quote from our Tritontek lounge