Hi friend steemit
My name is Hasni, I am 18 years old, I was born in Aceh. My days are busy helping the parents at home and in the fields, I know this steemit from my family and my neighbor.
---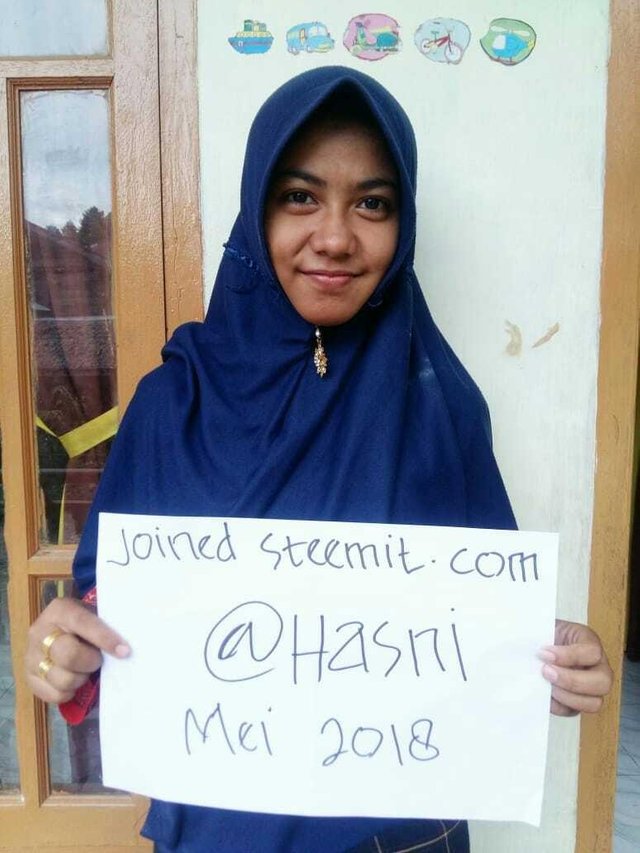 ---
Thanks for @ikhsanreferee, @mita11, @herimukti, @marhabanmf, @ahadipj, and @nandaibra who have taught me about this steemit.
Hopefully by joining this steemit I can learn to write with the correct words to pursue my ideals.
Once again thank you all steemit friends.