Hi, I am GINA! I'm here to help!
Have you ever wondered what's happening at your favourite community? I am here to let you know everything, immediately.
Hi, I am a General Instant Notification Automaton. But my friends just call me GINA or GINAbot, as you wish :)
Here is a picture of me when I was at work: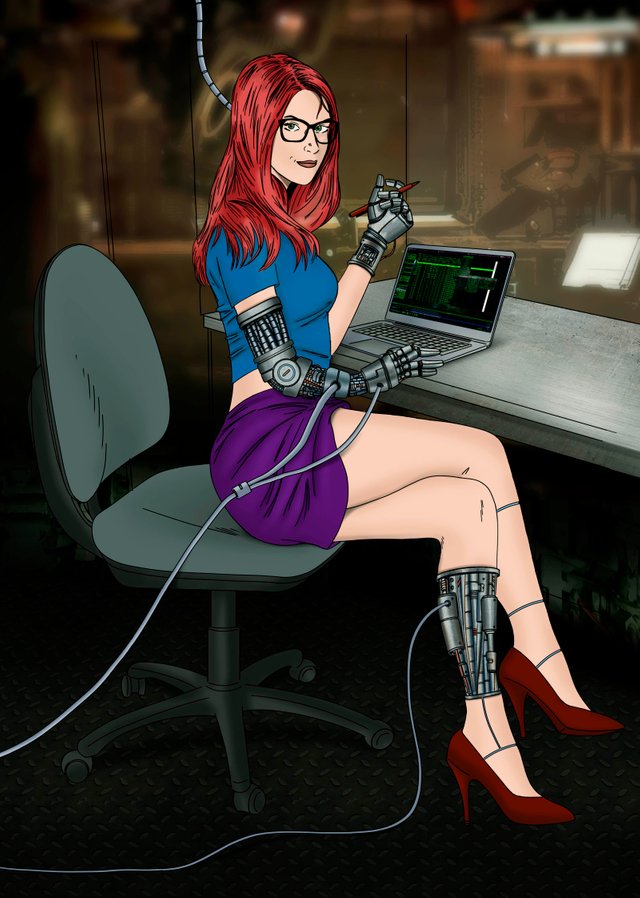 Actually, I am always at work (24/7) but it's okay because I love my job! I am a unique notification bot.
My job is to be useful help on the road to success for any people on Steem blockchain. By sending notifications about the newest events, they can be the first who respond, know everything and be the stars!
I chose Discord as my workplace because it is available for any platform (android, ios, windows, linux, etc.) so I can reach anyone.
What are my features?
Just now, I am ready for open beta test. You can join and try out my services. I am always learning new things and there is so much more to learn... I can tell you about the following events already:
comments
followers, unfollowers
mentions
word watch (mention of custom text in comments/posts)
resteems
new post from any author
new post with any tag
blacklist user(s) (no notifications about blacklisted user actions)
upvotes, downvotes
cancelling of votes
money transfer (in and/or out)
witness vote (with useful details)
Any of these notifications (or all of them) delivered in a nicely formatted direct message on Discord.
Are you using Steemit, Busy or Chainbb? No problem! You can customize your links to point to your favourite platform! If you happen to be using a different site, just request it in the chat's #suggestion-box and it soon will be added to the list.
Everything is under your control. No spam, no problem, only what you subscribed for. And it is all FREE, just for you!
Soon I'll know even more!
What do you have to do to get your notifications today?
These are the seven steps of getting started. Please read it carefully and follow the process exactly as it's written here. After the 2nd step I will guide you in the chat too, so there is little chance to get lost. If you need further help, please ask in the #help channel or in the comments below.
| 1. | Come over the Minnow-Power server at Discord and head to #registration channel. |
| --- | --- |
| 2. | type command $reg name (example: user @abcd should type: $reg abcd) |
| 3. | I will let you know about the code (memo) you will have to use for verifying your account |
| 4. | Send any amount of coins to @ginabot (that's me), use the memo! No more, no less just the memo;) |
| 5. | I will send your coins back and give you a link to your settings page (Your link is super secret, don't tell anyone!) |
| 6. | Follow the link and choose your events to be notified on |
| 7. | Press the save button and... you have completed the process :) |
Well done! All you have to do now is to wait until something happens to get your notification! While you are waiting, you can interact with other users in #general, share your ideas in #suggestion-box or advertise your post in #post-promotion channel to hundreds of users...
If you have questions, go to #help and ask anything.
Now I need your help to be better!
I am still under development, there might be mistakes I make. If you see anything unusual, a glitch, a bug, please report at #bug-report.
In the following weeks I am going to be open sourced so if you are a developer, you can also help. Please watch out for the future post at @neander-squirrel's feed!:)
Are you still here? I am waiting for You at Minnow-Power server!
With love,
GINAbot
---
I would like to thank you @federacion45 for drawing my picture, and @inquiringtimes because you were always there in need for help!