Introducing gifbot, a fun way to add gif to your steemit experience
Hello steemians,
I'm introducing @gifbot, a bot that answers with gifs when you ask him to ! No need to delegate SteemPower or make a donation, this project is free and entirely for fun.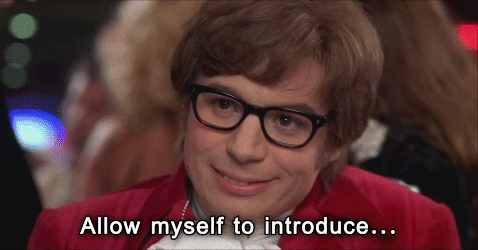 How to use it ?
Just mention @gifbot or !gif at the beginning of one your comment lines. Gifbot will use the other words on the line to search a good gif for you.
Here are a few examples: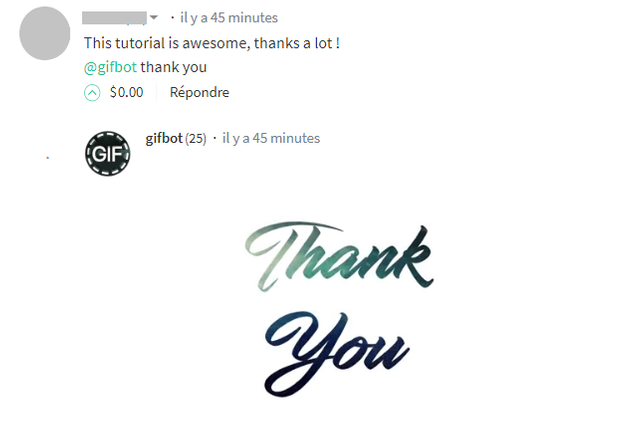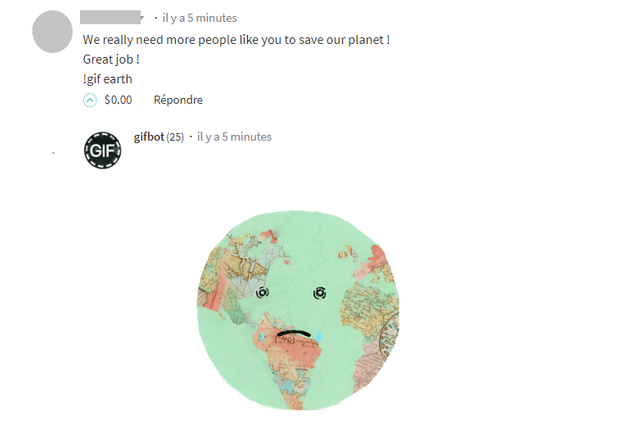 How does it work ?
Gifbot is powered by giphy. It uses the search and random API to find a gif matching your words.
At the moment the gif is selected randomly among the top search results but this will probably change over time.
New features incoming
Gifbot is still in early stage of development and I have a lot of ideas to improve it :
Support some steemit specific gif
Publish some weekly report about the most used/liked gifs on steemit
Select the most upvoted gifs daily and upvote the users which post them
Support some specific command ( !applause, !thankyou ...)
Support the translation from text to gif which is possible with giphy (it searches for a gif where the searched words are written)
Gifbot is made for steemit community so any suggestion or feedback is very welcome !
Use @gifbot, have fun and see you soon with new features !