Welcome to the next step in the evolution of homesteading.
Global Homestead Collective
@ghscollective
---
As the years have gone by we have gathered skills and information. We have learned from family, friends, and the internet. With the growth of the internet we have been able to connect with others easier than anyone ever thought possible.
Now is the time to connect the past with the future. To utilize the Steem blockchain to Unite, Educate, and Encourage others. Not just that we sell our goods at farmers markets , or to provide for our familys, but to learn to earn for our ideas and knowledge base.
We are gathering together self reliant and self sustaining information from around the world. Not collected in text, but in individuals. Connecting living information for the future.
Sharing our skills on the blockchain also comes with the opportunity to earn income for our ideas. We hope to connect creators with different skills to improve the quality of each post. Let our posts reflect the unique skill sets we each possess.
---
We are also running a contest for graphics and media. GHSC needs a footer for all to use. The best footer graphic will win 5 SBD!! Contest ends when this post pays out. Come support GHSC with your creativity.
---
Join us on discord for the future of homesteading.
https://discord.gg/hPJs5Rb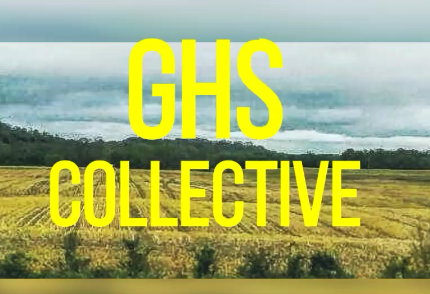 Special thanks to I.J @steemcafe for all of the support with this amazing project. A real homesteader at heart. Also, a big thank you to @freedomtowrite for sorting out the account list and discord.
---
---
The following is a running list of homesteaders, farmers, gardeners, preppers, hunters, bush crafters etc. If you would like to be removed please let us know. If not, please give us a follow and join us on discors. See you there!
@amymya @arcticgarden @aspieprepper @ajain @aunt-deb @anwenbaumeister @alibiranch @alicemarie @arlingtonarmsx @amberyooper @armadillocreek @awesomehomestead @aedroberts @agirlandafarm @arbitrarykitten @artedellavita @arjane @aibell @allforthegood @agsurrection @andysantics48 @aggroed @aktinyhome @ameliabartlett @anomadsoul
---
@bobydimitrov @bodymatrix @bobydimitrov
@brimax @bien @brimwoodfarm @bluerthangreen @bobbleheadstead @basicstoliving @backrdadventures @beatitudes8 @bctruck @bradys
@backstage @bchick @bushkill @b-n-angel @bfhomestead @billandrosa @banewrath @beyondmountains @bettertogether @barriault @britchesbrambles @bthompson @brdapwll @bellhomestead @bowentroyer @borrowedearth @blocktrades @bangash @beardo @bobbleheadstead @buckaroo
---
@christa @crazybgadventure @canadianrenegade @cecicastor @codypanama @countrymusing @countryprepper @clickinchicken @coghill @cosmocornbread @coffeetime @carpenterbee
@clarkfarmstead @coyoteom @cheneats @captainbob @crowbarmama @carey-page @customnature
---
@duckpondsfarm @digestingreality @dmskihomestead @dredd @daddykirbs @dwhntx @drprepper @davidpanton @deacontom @dirtyhippie @docsmith
---
@eaglespirit @erinia22 @ecoinstant @earthmother @eggmeister @erikaflynn @edmesmer @em3 @elianasgarden
@elsbeth-upton @everittdmickey @engineerprepper @ele
---
@frostyamber @frugallady @flatrider @felander @freedomacres @farmandadventure
@flusterfarm @fishyculture @freedompoint @freedomtowrite @foodisfree @farmstead @fixedbydoc @findingjoy @fetherhd @farmhomestead19 @flemingfarm
---
@geordieprepper @goldendawne @globocop @gardengirlcanada @galberto @goatgarden @guided @grow-pro @goforgreenliving @greyman @gulfcoastprepper @goathollow @greenacrehome @guide.prepper @greenshine @gardenofeden @goldenoakfarm
---
@huwsnursery @harvardhomestead @hendrix22 @huwsnursery @halleluyahacres @homesteader @hansjurgen @hewetthomestead @heatherrose @hether240
@homesteaddad @hopfarmnc @homesteadohio @haphazard-hstead
@hollywoodsfarm @habzhomestead @hths @hvnly.hillshmstd @hebrewhousewife @homesteadbuilder @homesteaderslife
---
@iridium242 @inchbyinch
---
@jolly-homestead @jjay @jeffhan @jenisefryatt
@jayjayjeffery @joearnold @josephinky @jghomestead @jandjacres @jamiekensell @jrchomestead @jenncapestany @jonpetrich @jkiw @jaelrey @jist
---
@kiaraantonoviche @knownassam @karenfoster @knowledge-seeker @kiaraantonoviche @katedansyng @kebin
---
@llfarms @ligayagardener @leemlaframboise @lyndsaybowes @lifemovedbysteem @leaving-egypt @lone-sliver @longsilver @littlebitfarm @leafhopperfarm @livingtraditions @lazyprepper
---
@mnmleger @miriamaendres @minismallholding @medic8553 @madein-hisimage @ministeading @mountainmamma @myalaskadream @mariannewest @mccreahomestead @minighomestead @myhomesteaded @minigrowl @mnhomesteader @mountainjewel @mtgoat @mylilhomestead @mnmleger @mamadini @ministeading @mericanhomestead @mother2chicks @mtnmeadowmomma @makinstuff
---
@nolnocluap @noxdarkness @notquiteafarm @nobudgethomestd @nerd-minion @nicholi @nicholasj @notafraid @nowherehomestead
@nefey1117 @newprepper
---
@overthewait @ozarkdogwood @organicprepper @offgridnation @oilyshumblehome @ozarkoffgridfam @offgridlife
---
@plumey @piratefoodco @preppervetuk @pennsif @pumpkinsandcats @preppin-for-real @primalresist @papa-pepper @phoenixwren @perceivingalife @pennterra @pfeilerfam5 @phedizzle @powellx5 @prepsub
@prep4shtf @preparedwombat @paradise-found
---
@qberry @quadratactical @quinneaker @quietacres
---
@ravenruis @realistnews @radiokaos @reptilerick @resistancemedic @riversedge @rakkasan84 @rockybrookfarm @raincountry
@raydiant-acres
---
@squdsi1 @satasco2017 @steemtobefree @stonemaiden @squdsi1 @stortebeker @shadowblade @sheepdogman @stonehouse @stnwllstrtgc @survivingslav14 @sireland @sarahjayn0801 @sarkhomestead @shalomacres @sback @southernpaganmom @squishysquid @sthomestead @schoonercreek
@sufficientliving @skycae @sircork @solarparadise @silversmyth @sovereign-naan
@saved4newlife @sagescrub @stacking9mm @survivalist.com @simply7living @suzique @svfarms @siloe @sharingfarming
---
@timmartin @theferalone @thelifeofbrian @theneohippy @tanglebranch @tdre @trippinsaputos @themerrylotus @theferalone @tahorfarm @therightsideofup @teotwawkiman @twofamhomestead @theoklaprepper @torquewrench1969 @texasboys @toastyrabbits @txbogey @timmo3663 @twinislandflames @teerx @tiredmama @thefarmerswife @tanglebranch @tedgoodwin
---
@unclemike @underthekiltfarm
---
@vegansilverstack @volcanosquad
---
@wwf @westfieldway @weetreebonsai @waffl3ir0n @whitedove @wholesomeroots @wavemaster @wbrianjolly @warnerhomestead @waykiwayki @waysidehomestead @walkerland
---