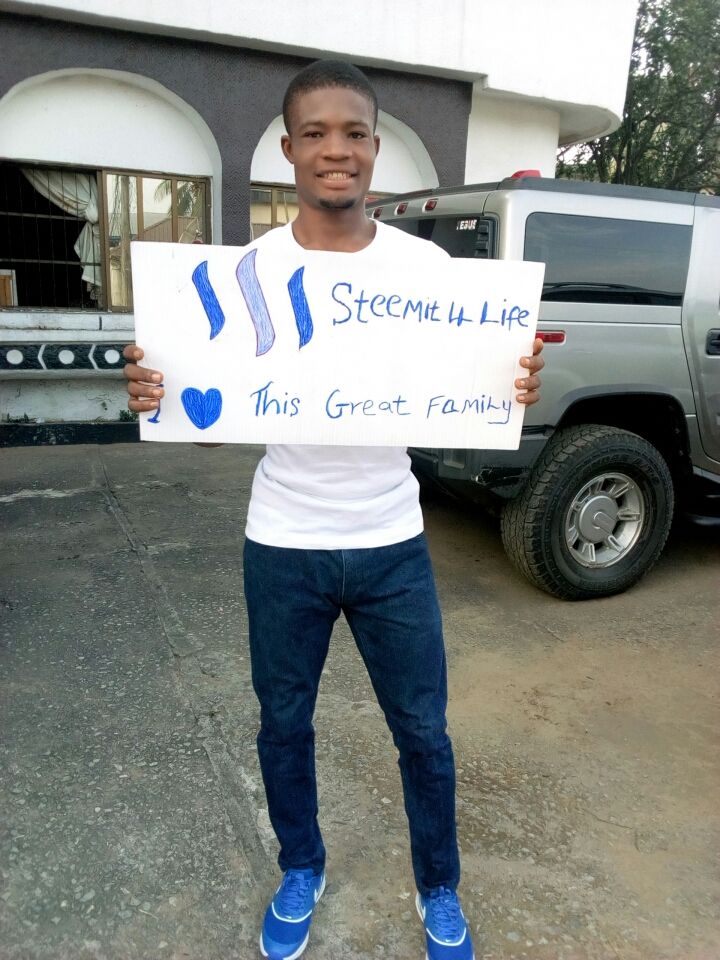 Holla steemit :@emmllionaire introduced me to the steemit community during our nigerian youth service corp orientation camp@ nowa gbam tai rivers state nigeria.However,this is my first post in this great community which basically,is also my first introductory post.
My name is Okoro Samson.
I am a graduate of economics from ebonyi state university abakaliki in ebonyi state,Nigeria.I am a full fledged ebonyi state boy from the eastern part of Nigeria.Both mum and dad came from the same state precisely,edda in afikpo south of ebonyi state.
I am 24 years old,a Nigerian,i'm single and currently serving my dear country as a corpper.
I speak english fleuntly and some part of french.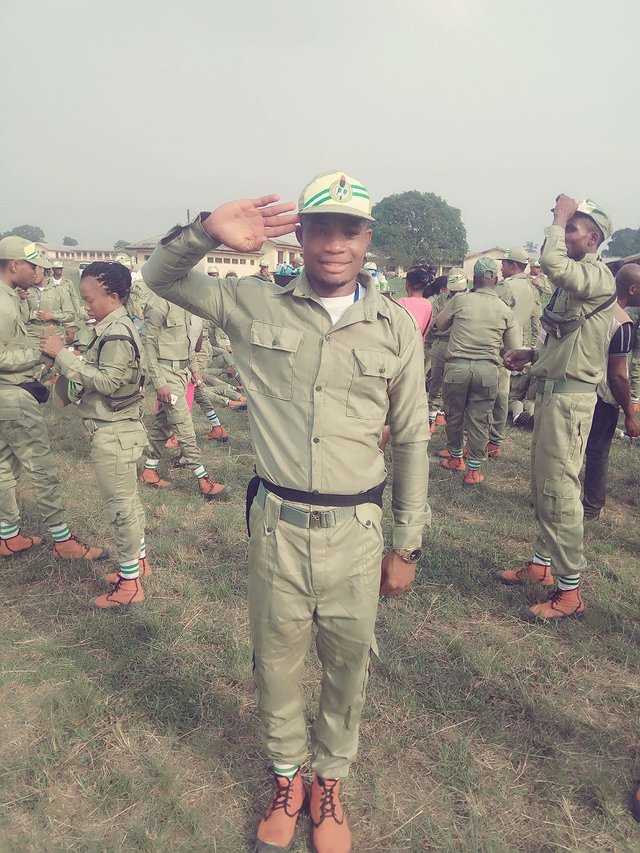 I am a sports lover, mostly football and am also addicted to reading.In my second year in the university, i held the post of director of sports(DOS)at the SUG(Student Union Government)level.Moreso,i am a christian and a full member of Assemblies of God church Nigeria,located at 3-4 shallom way umungasi aba,abia state Nigeria.I easily make friends and also infleunce people positively to achieve a common goal.
@Istagram, i have 1956 followers,
@facebook,2872 Fans,
@Twitter,1634 followers.
SOME OF MY FAVORITE THINGS
Favourite Books;
Think and grow rich;By Napoleon Hill.
Rich dad poor dad;By Robert T.Kiyosaki
Think big;By Ben Carson
Rules of wealth;By Richard Templar.
The Magic of Thinking Big;By David J. Schwartz
Rules of life;By Richard Templar.
As a thinketh; By James Allen.
The 48 laws of power;By Robert Greene and Joost Elffers.
The science of getting rich;By Wallace D. Wattles.
The law of Financial Success;By Edward E. Beals.
How to control your mind;By Sandeep Maheshwari.
Your mind and how to control it;By william Walker Atkinson.
Don't throw Away Tomorrow;By Robert H. Schuller.
Americanah;By Chimamanda Ngozi Adichie.
Gifted hands;By Ben Carson.
The secret of success;By William Walker Atkinson,And among many others.
Favourite sports;
Football
Table Tennis
Basketball
Motor Sport
Volleyball
Snooker
Cricket
Rugby
Ice Hockey,and among many others.
Favourite fruits;
Apple
Carrot
Cucumber
Orange
Water Melon
banana, and many others.
Favourite Movies;
King of heart - z world
Expendables - youtube
My heart bit for lola - z world
Twist of heart - z world
Homeland - MBC 2
London has fallen - MBC Action
Blindspot - Youtube, and among many others.
Believe me say that am really very happy to belong to this great family called "STEEMIT" and i can't wait to contribute to the growth and further expansion of this great community through my post and blogging.
However, my shout out goes to the founder of this great community,@emmllionaire and @fabian who introduced me to this community and also helped me out in my signing in,and those who have been here before now, i hope am welcomed.