Introducing: @funnycomments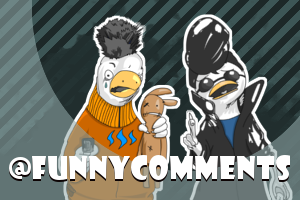 Who are we?

We are
@funnycomments
and we are going to bring joy to the Steemit community by finding the funniest comments while trying to improve quality commenting along the way!
You guys have seen comments like, "Hello very nice, please follow me", "Vote me and I vote you back" and "Follow for follow?". These comments are found on almost every popular post, but also on less popular posts. For an author it is very discouraging to get these kinds of comments repeatedly as they show no interest in the content for which the author has worked hard on.
---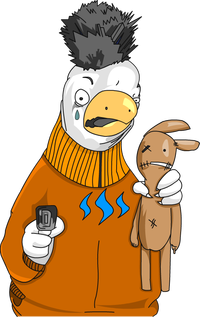 We can't remove the follow4follow comments (even we if we keep bombing them with flags), however we can try to make them into something we can enjoy, because some of them are pretty hilarious.
Our page is going to display the funniest spam, f4f and beg etc. comments of Steemit! In addition, we are going to search for funny non-spam comments, which we will reward by upvoting as there are some very clever and hilarious commenters out there.
---
To the Steemit community
We recognize that there are many internationals on Steemit who don't have English as their first language. Therefore, before we include any comments, we are going to check the users, whether they truly are a spammer or a begger. Also, we want to encourage people (the spammers) to change so we are going to remove their names, so it makes it harder for people to find them if they want to flag them.
They say, 'if you can't beat them, join them' but at @funnycomments we prefer to laugh instead.
---
---
"Curating the funniest comments on Steemit"