A glimpse at the wonder with @freedompoint
Hi everyone! We are Chad and Stacie, and we are @freedompoint ! We want to welcome you to our lives, our homestead and everything the Lord is doing with us, and for us and around us.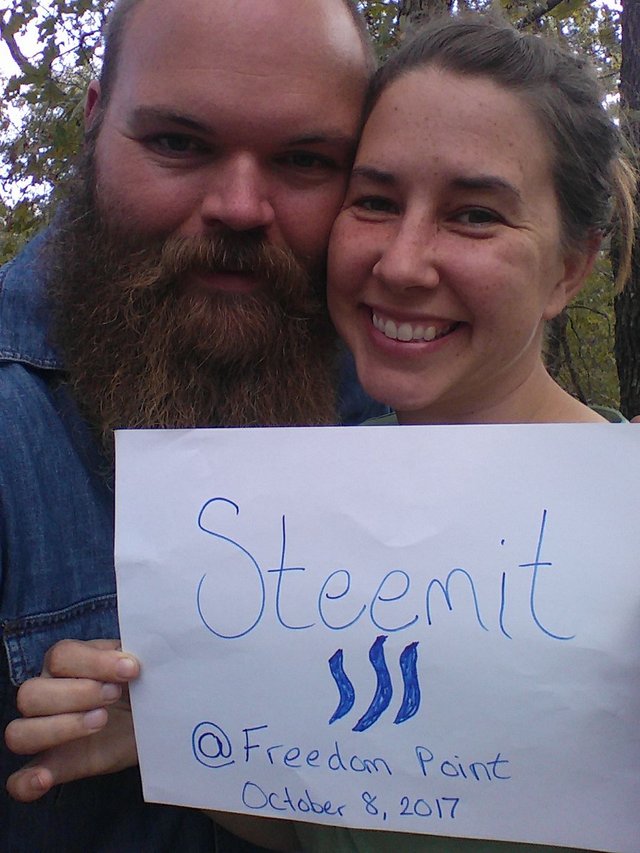 About 4 years ago we had begun to pray for a new kind of life. We were frustrated with "keeping up with the Jones", and in turn frustrated that it was impossible to live where we were, in a house we loved, without making a ton of money which requires spending a lot of time at a widget job. And honestly, at the time we didn't know any other way of life. But, we did have dreams of one day owning land and being more self sufficient. We also craved simplicity, but in a time of constant consumerism, how do we get there??
Well, you start out with prayer. So through prayer, we spend the next year under going a lot of changes both in jobs and perspectives. What was necessary versus what we wanted...what we could live without versus things we needed or maybe just loved. And before we knew it, we felt God tell us that our time in our big town was coming to an end. Through even more prayer we knew that we were going to head to the Ozarks of Southern Missouri. So, we put our house up for sale, it sold in 3 months, and we rolled out! But, here's the funny part...we didn't actually have a place to live yet, nor did we have a real good idea of what we wanted, it's even safe to say that homesteading at that point was still a lofty dream.
The first thing we did was get into country, and put everything we owned into a storage unit. Next, we set out to find our home. We first looked at rental properties in hopes of finding land in a year or so. However, while cruising through a real estate ad while sitting on a park bench, we found it, a small 2 line ad that changed everything. We were able to receive immediate occupancy of a property set back into the woods with an old shack that had a tree fallen right through it. But it was ours...and it was beautiful! For the next 2 months we built our tiny home, and began to dream of all the possibilities!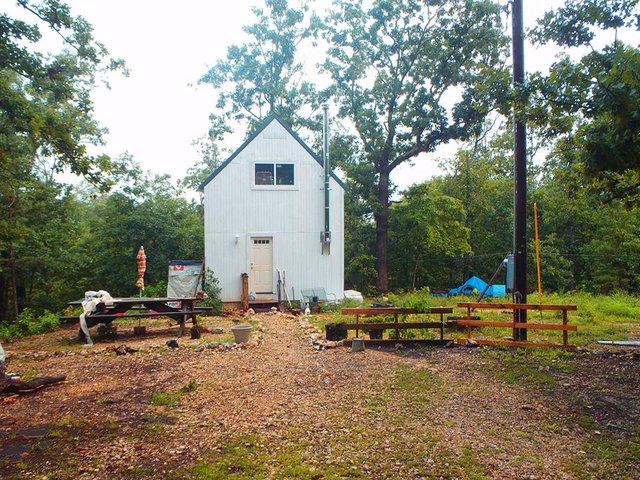 Now, we are 3 years into our adventure. We can't wait to share all of our old pictures of the build, and also the current projects that lay before us. And like everyone, we are multi faceted people. So we're also excited to share our spiritual journey the Lord has set before us ever since we prayed for a new life. Who knew it meant more than just relocation?! So we hope to see you not only in homesteading but also in philosophy, crafts, books, baking, and maybe even more! Please help us keep going with upvoting and resteeming!
https://www.facebook.com/freedompointhomestead/
https://www.facebook.com/ReawakenedCreations/